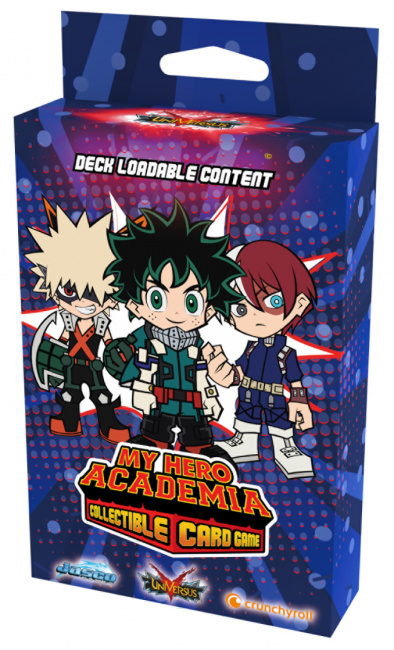 Sponsored
. The
My Hero Academia CCG Series 4: Chibi Mani Deck Loadable Content (DLC)
will make your
League of Villains
deck powerful. Each of the 12 unique cards come in 2 foil copies per DLC. These 12 unique cards are tournament ready and exclusively found only in this DLC. And the best part of it, it's the art! The
My Hero Academia
characters are in their Chibi forms.
The
MHACCG Series 4
is all about the villains. It is the first set focusing on the popular villainous characters from the anime.
Series 4
launched on March 3 and for the first time, players get to play as villains such as Twice (I), Spinner (I), Muscular (I) and Moonfish (I).
The
Chibi Mania DLC
will launch on April 7 to power up your deck with characters including Shoto (III), Bakugo (III) and Deku (III). 12 cards across are all characters in the Chibi artwork. So get ready to power up your villains deck!
Available at your local game store. Search for a location using the UniVersus Gaming Network store finder
here
!