Sponsored. Bandai's latest starter deck and booster for the One Piece Card Game's English version was just released on March 10!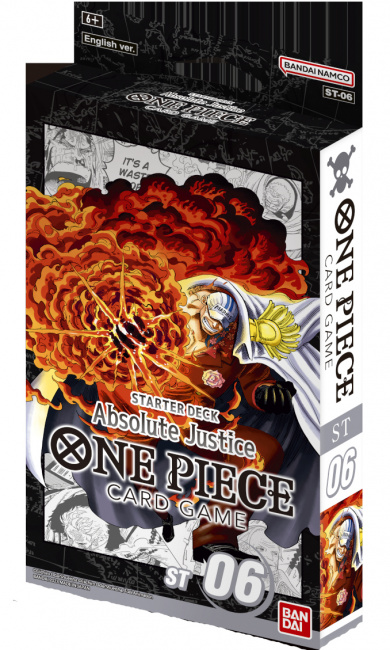 Starter Deck -Absolute Justice- [ST-06]
is titled in honor of its Leader card, Sakazuki! Since Sakazuki leads the Navy as an Admiral, naturally he needs to be joined by fellow Navy members so characters like Smoker, Garp, Koby and others are also making their debuts in this deck. It also introduces a new color into the game, black, and skills that K.O. an opponent's character. It's a fun addition for those who already play and perfect for those who want to start since this starter deck includes everything you need to play.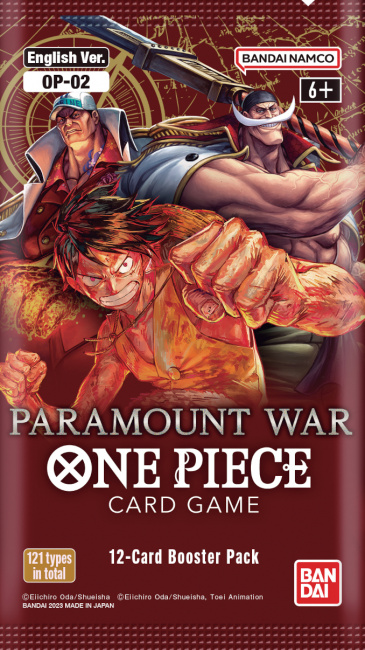 Fans of the manga and anime can probably guess from the name that
Booster Paramount War [OP-02]
is based on the war in the series, in which characters from various factions came together to fight for Luffy's brother, Ace. This means it brings characters from the White Beard Pirates, Navy Admirals, and others appearing in this part of the story into the game! Card types include the new color, black, and new multi-colored cards like one of Garp, which is red and black. In short, this booster has cards that can power up any of the previous decks and expands the strategies players can use.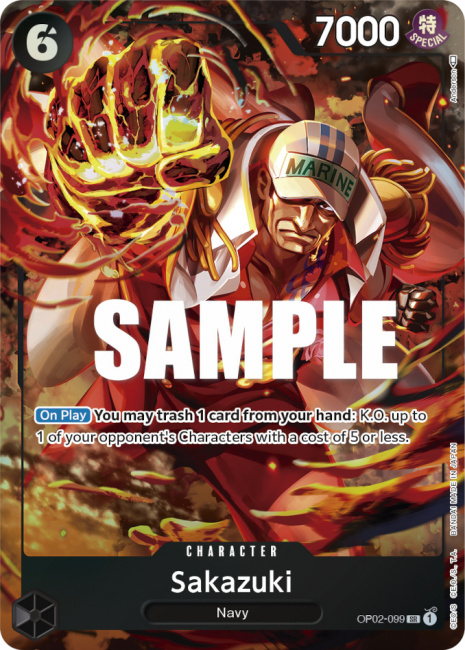 For players anxious to try out these new cards there is good news, there are lots of events going on and coming soon. There are Pirates Parties, Store Tournaments, Pre-Release Tournaments, Championships, and Treasure Cups planned throughout the year. Anyone wanting to join can find all the information they need (and apply) on the
official website
.
Click on Gallery below for full sized images.