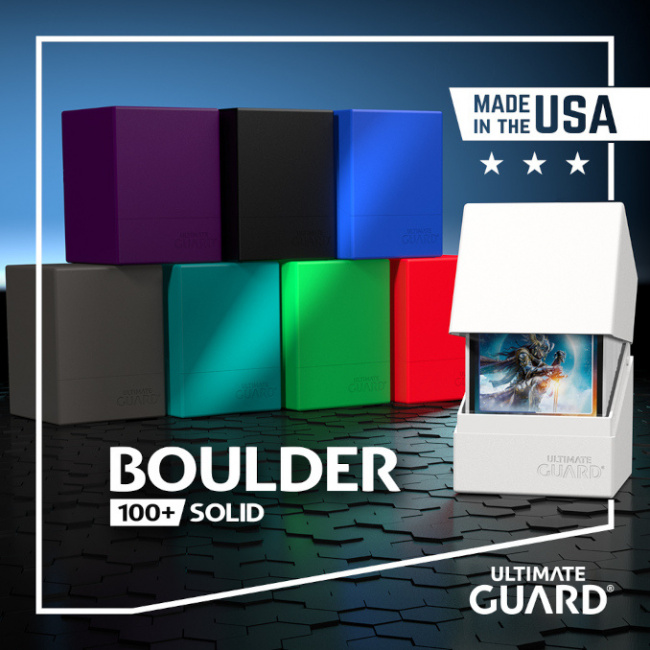 Sponsored
. Attention hobby retail stores! Get ready to bring your card storage game to the local level with the introduction of
Boulder Solid 100+
by Ultimate Guard®. Designed to meet the demands of collectors and players alike.
With the Boulder Solid 100+, you no longer have to worry about supply challenges. Made in the USA, this deck box will help provide consistent availability of one of the most sought-after products on the market, allowing you to fulfill customer demands without delay. Say goodbye to frustrating stock shortages and welcome a reliable and hassle-free solution.
All done while maintaining the same exceptional quality that Ultimate Guard® and it's Boulder are renowned for. The
Boulder Solid 100+
offers the same unmatched durability and protection. Its solid construction ensures that your cards remain safe from damage, while the opaque design provides added privacy and security.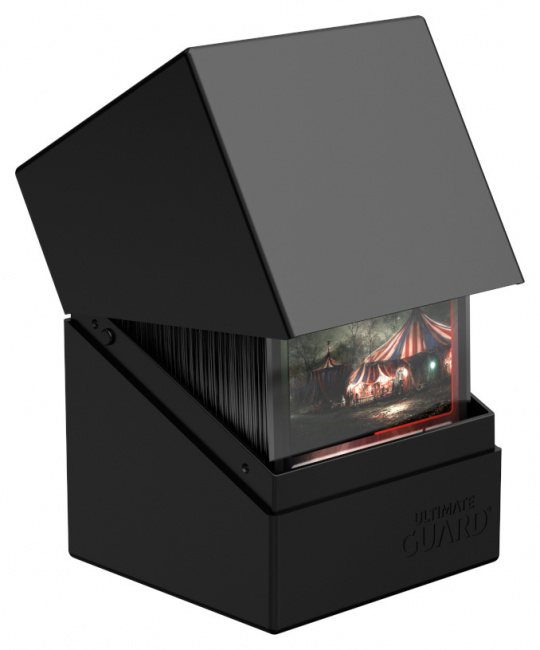 We are excited to announce that the
Boulder Solid 100+
will launch with Red and White color options initially, with additional colors to follow within a few weeks. This allows you to offer your customers a variety of choices to suit their preferences and personal style. Ultimately launching with 8 colors, designed to perfectly color match our Monocolor baseline color of Xenoskin products. Want to make sure your colors all align from Sleeves, to Arkhive®, from Boulder to SuperHive®, look no further than the Solid line, or the Ultimate Guard® system of products.
Order now from your trusted distributors and elevate your customers' card organization experience with the
Boulder Solid 100+
by Ultimate Guard®. Visit ultimateguard.com for more information about this revolutionary product. Please also note that, like our Return to Earth line, the Boulder Solid line will not replace the current
Boulders
that you and your customers enjoy. We will continue to supply the original
Boulder,
which will likely be known as our Transparent line of
Boulders
. Arriving early June.
Click on Gallery below for product images.