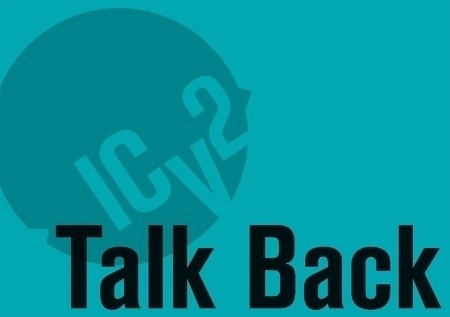 In this Talk Back, Rod Lamberti of Rodman Comics in Ankeny, Iowa wraps up 2021 with some observations on hot comics, Magic: The Gathering sales, HeroClix plans, action figure sales, and more.
2021 was the year many hoped would be a return to "normal." Business was a whirlwind here; unexpectedly, business was way up, even as many new challenges, including a new vendor for Marvel Comics, Penguin Random House, presented themselves.
Ordering at times became a guessing game. We ordered high on new
Pokemon
products and hoped for at least a fraction of that order to make it in, and gelt that gut punch when
Pokemon
finally managed to have enough on hand to meet an overly high order.
Paper shortage? Who thought that would be a thing? In 2021 we would see all kinds of supply issues. We have went months without penny sleeves or top loaders for cards.
Delays with comic release this year seemed to happen more than in previous years. In 2021 we had more confused customers than in any other year. A lot of customers walking in say, "I thought this comic came out today?" No, it looks like it was delayed. Such as the 80-page
Giant Geiger
one-shot. It was originally due out early December and currently shows due out in January.
Geiger
was a break out new character here. Readership here enjoyed the limited series and eagerly awaits the upcoming one shot.
Magic: The Gathering
's new set
Crimson Vow
slowed down a lot for us sales wise. The previous set,
Midnight Hunt,
did very well for us then oddly enough the follow-up set,
Crimson Vow,
did not. Next year's set
Double Feature,
which combines
Midnight Hunt
and
Crimson Vow
in a more expensive format so far is not getting
Magic
players or collectors excited here. I admit to being mystified as to who at Wizards of the Coast thought reprinting sets that are only months old and combining them and making them more expensive would be a great idea. Currently I am hoping there is some unknown twist to make
Double Feature
in demand.
HeroClix
, holy smokes out of the blue we end the year with a new set,
Empyre
. With the holiday season here, trying to host an actual gaming event for it will be too challenging.
Empyre
the comic event was not the most popular Marvel Comics limited series here; it will be interesting how this latest
HeroClix
set sells. A lot of our
HeroClix
players have decided not to play any more due to the rule changes. They claim the rule changes are just dumbing down the rules, making it less fun. Reading up on some of the changes I do agree. Rules changes are common for
HeroClix,
though I have never seen such watering down of the rules before. As I tell people that are interested in the game, it is complicated at first, play the same characters over and over to learn and stick with it and it is a fun game. Not everything has to be easy to learn within minutes.
2021 had unexpected challenges for us. We started the year out with great action figure sales.
Transformers
and
G.I. Joe Classified
figures were selling as quickly as we could get them in. We even gained new comic customers due to new people coming in for the action figures and getting into the comics. It was great. Then we suddenly were unable to get more in even though we did order the figures in upcoming releases. It was discouraging to answer calls about whether we had the latest
Transformers
or
G.I. Joe
figures in and having to say no. Then to keep getting asked whether we knew when we would get them in only to answer again, no. After months go by we finally received some of our orders which the customers that still stuck it out with us as a possible source for figures let us know had been available at the big chain stores months ago. Making what was once in-demand product old dead product.
In 2021 here in store, the smaller comic publishers were making gains on the big two. More people buying comics from BOOM! Studios, Dynamite Entertainment, IDW Publishing, and Zenescope Entertainment.
Image Comics for us had as many hits as it did non-hits with its new releases in 2021. Decades-old
Spawn
is currently our best-selling Image title.
The Walking Dead Deluxe
, which reprints the original series, sells incredibly well for us for being a reprint series.
DC Comics still has the main
Batman
title as our best-selling title. With a new writer now we will see if that holds true into next year. DC has so many
Batman
-related titles now that even our customers are saying that is a lot of Batman on the shelf. The common joke by the customers is there will be a whole book shelf section here at this rate dedicated for new
Batman
titles. My hope is DC eases off having so many
Batman
titles in 2022. Do not kill the golden goose DC.
Marvel Comics is ending the year for us with some hits.
Devil's Reign
's first issue blew out of here.
Hawkeye Kate Bishop
also sold amazingly well.
Daredevil
has been a solid seller here in store. The various mutant titles, other than the main
X-Men
title, have seen sales slow a lot in-store.
2021 easily was a better year for us than 2020, which I am sure a lot of retailers can attest and be thankful for. In 2020 I wondered if my store would survive 2021. There was talk in 2020 about would the comic industry even survive? Even some panic about DC leaving Diamond Comic Distributors. Ironically out of the three comic vendors for us Lunar is easily the best even with FedEx Ground at times having our DC comic shipment circle the state before arriving. Never would I have thought back in 2020 that in 2021 getting in product and supplies would be so challenging to say the least. I also thought I would be working a lot to help the store survive; instead I'm ending up working a lot due to the increase in business, which, of course, is great.
The opinions expressed in this Talk Back are solely those of the writer, and do not necessarily reflect the views of the editorial staff of ICv2.com.

Got something to say? Send your Talk Back to
Comments@icv2.com
.