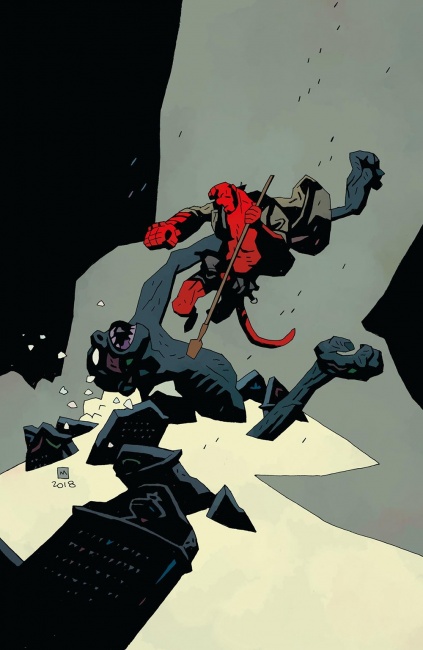 Ahead of San Diego Comic-Con, Dark Horse Comics announced new titles set in the Hellboy universe, each co-written by creator Mike Mignola. The three titles will begin making their way into stores this fall.
Mignola writes and covers the Hellboy Winter Special 2018, which also features writing, art, and variant covers from Fabio Moon and Gabriel Ba (Neil Gaiman's How to Talk to Girls at Parties, Two Brothers), who revisit B.P.R.D.: Vampire with a tie-in story. Tonci Zonjic (Lobster Johnson) co-writes and illustrates a Lobster Johnson story in the issue and provides cover art. Ben Stenbeck (Baltimore) draws a third story about a New Year's Eve seance gone wrong, and Dave Stewart colors the one-shot, which is in stores December 12.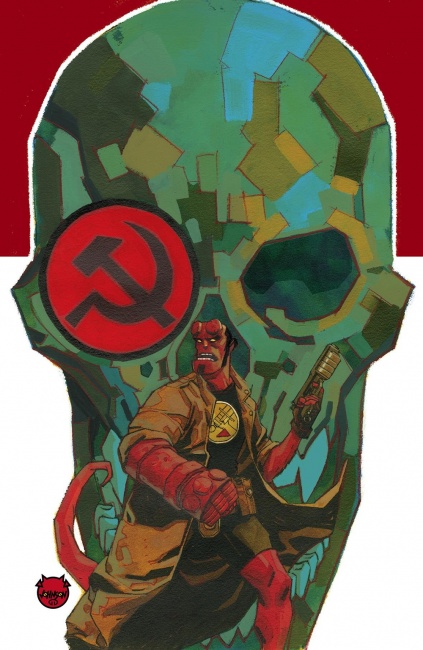 Mignola and writer Chris Roberson will weave three different storylines into
Hellboy and the B.P.R.D.: 1956
, a five-issue miniseries featuring art by Yishan Li (
Buffy: The High School Years
), Mike Norton (
Revival
), and Michael Avon Oeming (
Powers
). Dave Johnson colors and covers the series, which kicks of November 28. The series pits the Bureau against the Soviets, and Hellboy is sent on the mission that leads to his misadventures in Mexico in this espionage thriller.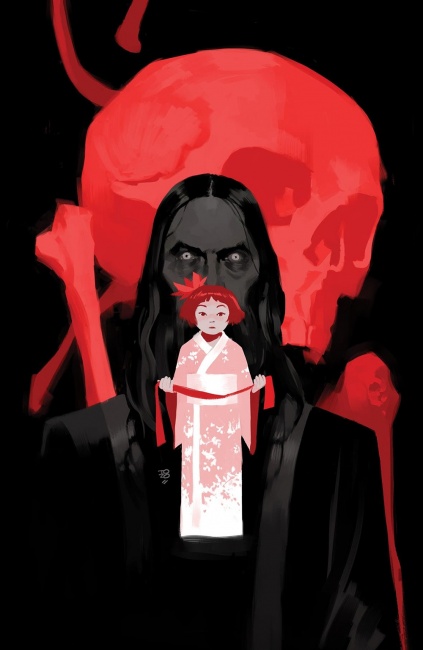 Crimson Lotus is a 5-issue minseries telling the origin story of Lobster Johnson's biggest foe. The series is written by Mignola and John Arcudi (B.P.R.D.) with art by Mindy Lee (Bounty), colors by Michelle Madsen, and covers by Tonci Zonjic. The first issue is on sale November 21.
This year's San Diego Comic-Con marks the 25th anniversary of Mignola's signature creation. Before Hellboy had a full-length comic, the character made his first appearance in a four-page story in San Diego Comic-Con Comics #2, a co-publication from Dark Horse and Comic-Con. The Hellboy universe has inspired several spinoff series, animated tales, and a pair of popular films starring Ron Perlman. In 2019, a board game set in the universe will be released by Mantic Games (see "'Hellboy: The Board Game' Kickstarter Tops $1M), and a film reboot from director Neil Marshall (The Descent) with lead David Harbour (Stranger Things; see "Hellboy Revealed") is due January 11 (see "Best in Shows--Q1 2019").
Click on the Gallery for variant covers.