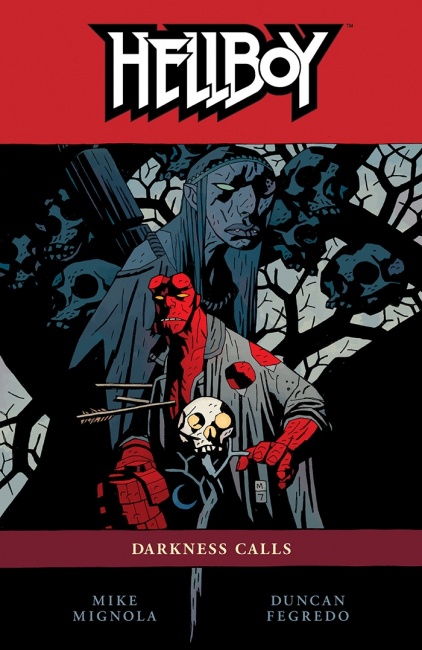 The new cinematic version of Hellboy was revealed today on Twitter.
The photo shows lead David Harbour (Stranger Things) in full Hellboy makeup. The image hits all the major character beats (Right Hand of Doom, check; sawed off horns, check; very large gun, check) and bears a resemblance to Ron Perlman's version of the character, undoubtedly because both productions are staying true to creator Mike Mignola's vision. If one image is anything to go by, the reboot appears to have an earthier, more subdued palette than Guillermo Del Toro's well-regarded take.
The R-rated reboot, which has a working title of Hellboy: The Rise of the Blood Queen, is being directed by Neil Marshal (The Descent, Dog Soldiers) (see "Hollywood 'Hellboy' Reboot"). A release date has not yet been announced.
Actor Ed Skrein recently departed the production when he learned that the character he was cast to play, Ben Daimio, was originally depicted as Japanese-American in the comics (see "Actor Leaves 'Hellboy' Reboot"). In the subsequent backlash over whitewashing, Skrein stepped down to ensure the role was recast with an ethnically appropriate actor.
Daniel Dae Kim (Hawaii Five-0, Lost), who is Korean-American, nabbed the role, telling The Hollywood Reporter that "I applaud the producers and, in particular, Ed Skrein for championing the notion that Asian characters should be played by Asian or Asian American actors. He could not have addressed the issue more elegantly and I remain indebted to him for his strength of character."