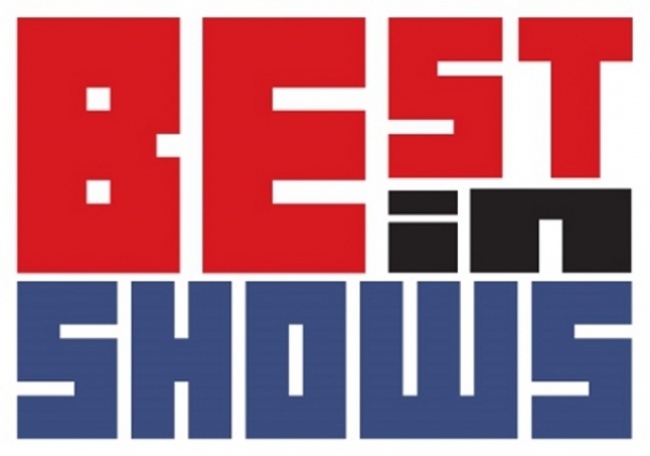 The number of films tied to geek culture has expanded rapidly in recent years, accounting for a bigger and bigger percentage of Hollywood releases. "Best in Shows" is the ICv2 list of geek films, arranged by quarter, with some context for each. Dates and other information are updated until release with new info as we get it. To see all the periods we're covering, see the "
Best in Shows Index
."
Glass
January 18
Universal Pictures will release the long-awaited sequel to director M. Night Shyamalan's 2000 thriller-that-was-secretly-a-comic-book-movie Unbreakable. Bruce Willis and Samuel L. Jackson will reprise their roles, and Shyamalan has already stated that it will share a universe with his recent release Split.
Lego Movie 2
February 8
The follow-up to the 2014 smash hit was originally scheduled for May 18, 2018, but was moved to this new date in June 2017 during a Warner Bros. movie date shuffle.
X-Men: Dark Phoenix
February 22
Fox is releasing another X-Men spinoff, this one focusing on Jean Grey and the Phoenix force. The movie was bumped back from a Nov 2018 opening to February 14, 2019 which has been an auspicious opening for superhero fare Black Panther and Deadpool, in March 2018.
How to Train Your Dragon 3
March 1
Animated sequels have had a mixed record at the box office, though Toy Story and Shrek are notable long-run successes with three or more successful efforts. Will How to Train Your Dragon be able to join them? Dreamworks Animation bumped this film from 2016 to 2018 after a disappointing box office showing for How to Train Your Dragon 2, then pushed it back again from a June 29, 2018 opening to this date in late 2016.
Captain Marvel
March 8
Marvel Studios announced this project in October 2014 as part of a slate of new films (see "'Black Panther,' 'Captain Marvel,' 'Inhumans' Movies"). The film had been moved to November 2, 2018 (see "Spider-Man to Join Marvel Cinematic Universe"), but was been moved back again in October 2015 (see "Marvel Announces 'Ant-Man and the Wasp' Movie").
Amusement Park
March 22
Paramount Animation will release this animated film directed by Dylan Brown (supervising animator on Ratatouille and Finding Nemo), which will star a voice cast including Matthew Broderick, Jennifer Garner, Jeffrey Tambor, Kenan Thompson, Ken Jeong, Mila Kunis, John Oliver, and Brianna Denski.
Dumbo (Live Action)
March 29
Disney hopes to follow up its success with both Maleficent and Cinderella with another live-action reimagining of a classic animated feature. Colin Farrell, Alan Arkin, Eva Green, Michael Keaton and Danny DeVito all have roles in this Tim Burton film.

Click here for Best in Shows, Q2 2019.