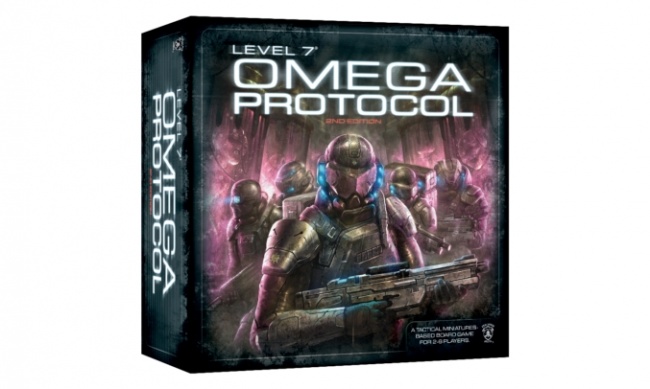 The humans-versus-aliens action of Privateer Press'
Level 7 (Omega Protocol)
will return with the launch of a
Second Edition
version of the game and the re-release of its first expansion,
Extreme Prejudice,
in January.
Originally released in 2013 (see "'Level 7 (Omega Protocol)' Board Game"), the game is set in the same super-secret underground government facility as the earlier Level 7 (Escape) board game, called Subterra Bravo. The installation has been overrun by very dangerous aliens, and a team of special forces operatives have been sent in to secure and cleanse the facility.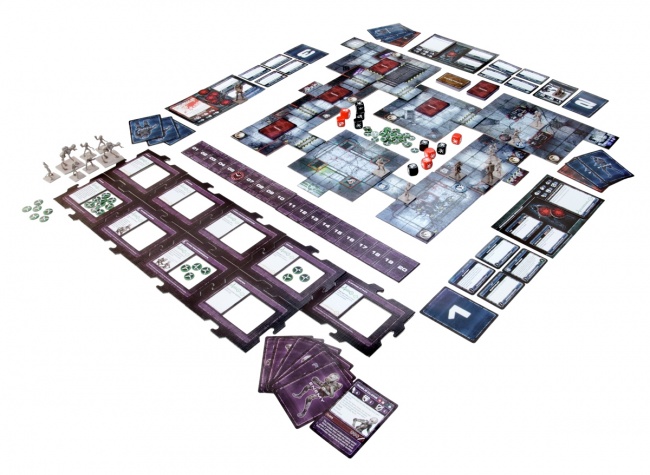 Level 7 (Omega Protocol)
is a miniatures-based tactical board game for 2 to 6 players, controlling either the human operatives or the aliens that have taken over the base. The new edition features improved plastic miniatures compared to the original version as well as some updates and clarifications to the rules designed to improve gameplay.
The game comes with 37 unpainted plastic miniatures, 18 special dice, 5 character sheets, 16 Overseer Dashboard pieces, 36 map tiles, 153 cards, 74 markers, 156 tokens, 2 round trackers, and a mission guide. MSRP is $89.99.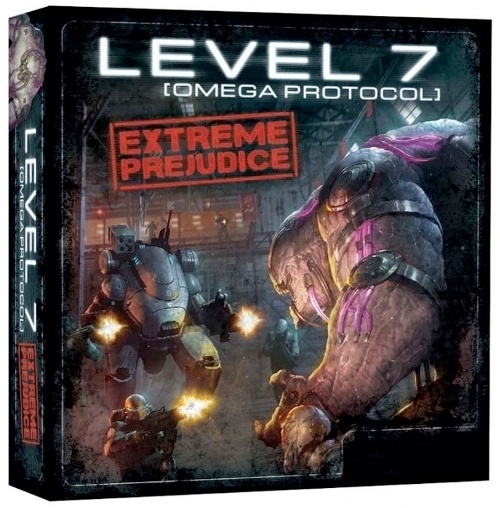 At the same time, Privateer will re-release the first
Omega Protocol
expansion,
Extreme Prejudice
, originally offered in 2016 (see "
Dr. Cronos Returns in 'Level 7 (Omega Protocol)' Expansion
"). Here, the action has moved to a secret Russian facility, where the alien Dr. Cronos, who escaped from Subterra Bravo during the earlier fighting, has teamed up with Spetznaz commandos to continue his research.
The expansion is fully compatible with the new edition of the game. It includes 16 unpainted plastic miniatures, 2 character sheets, 40 Overseer Dashboard pieces, 24 map tiles, 87 cards, 33 markers, 79 tokens, and five additional scenarios. MSRP is $54.99.
Earlier this year, Privateer launched a new miniatures-based board game, Riot Quest (see "Privateer's 'Riot Quest' Begins").