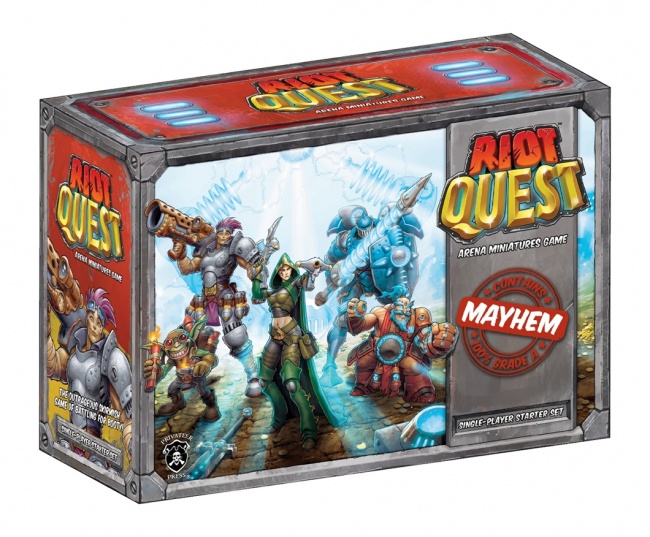 The new
Riot Quest
game from Privateer Press will launch in August with the
Riot Quest Starter Box
and the
J.A.I.M.s Riot Quest Guard
miniature.
Hinted at late last year (see "Privateer Teases 2019 Releases"), Riot Quest is a miniatures-based board game set in the same "Iron Kingdoms" world as Privateer's Warmachine. In this stand-alone game, players lead teams of scavengers trying to gather as much treasure as they can from the ruins of the Iron Kingdoms. It is designed for battles between very small teams that include only a handful of miniatures, featuring fast-paced and unpredictable skirmishes.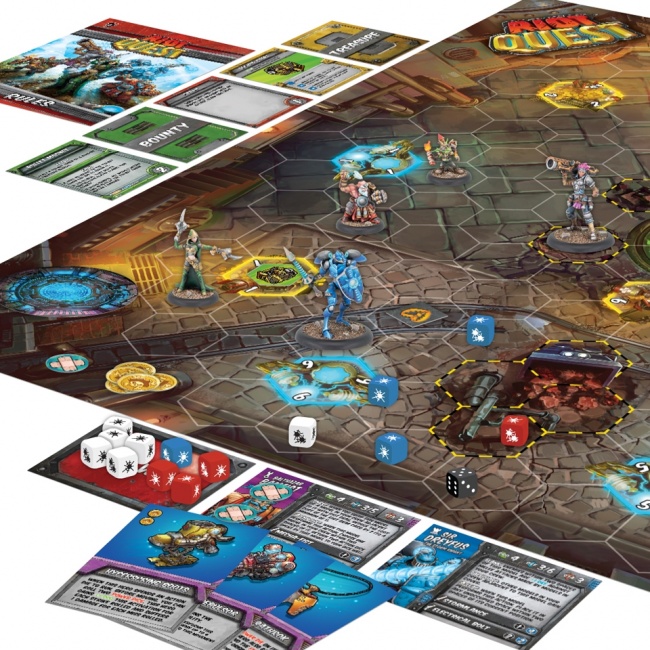 The
Riot Quest Starter Box
includes all of the game materials one player needs to play the game: 5 unpainted miniatures with stat cards, 15 dice, an arena map, 32 cards, and tokens. MSRP is $49.99.
Riot Quest is designed for head-to-head or multi-player games with up to four players, and each player needs their own copy of the Starter Box to play. The miniatures included in the set are designed to create a well-balanced team, or players can substitute other hobby miniatures for their team.
Privateer will also offer a line of miniatures specifically intended for use with
Riot Quest
, starting with
J.A.I.M.s
. This metal miniature depicts a clockwork warrior, officially called "Jacobsen's Amazing Iron Maiden." MSRP is $14.99.