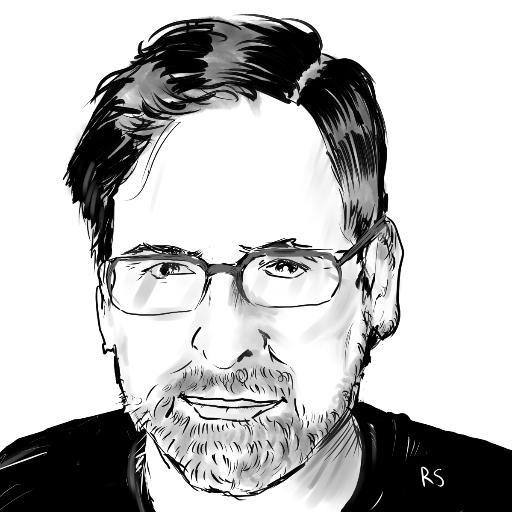 If you've been reading anything about the comics business lately, it's all about graphic novels sold through trade book channels, comics for kids, manga, and the media strategies of various publishers licensing their own or creator-owned IP for lucrative streaming or feature film deals. Lost in all of this are the publishers trying to sell individual issues of non-manga comic books to readers 14 and up through the direct market. That battle used to be the main event in the comics business. Now it's the undercard, but it seems like there's no shortage of challengers in the ring despite unprecedented headwinds in retail, distribution and the consumer economy. So how are they doing?
Fighting for scraps.
Comic publishers not named Marvel or DC are already looking up a steep slope, considering the dominant (~70%) market share commanded by the Big Two according to
Diamond's 2019 year end data
. The next four (Image Comics, IDW Publishing, Dark Horse Comics and BOOM! Studios) account for 18%. VIZ Media and Random House, special cases for the purposes of this discussion, make up another 2%. That means everyone else is fighting over the last 10%, accounting for maybe $45 million at retail. Those are thin slices of a small pie if all you're interested in is selling comic books.
Naturally, every publisher in that shark tank is hoping for a golden ticket in the form of media dollars, or maybe a licensable character for toys, games and apparel. But there seem to be at least two schools of thought about how to approach the media side of the business relative to the comics themselves.
One is to straight up position yourself as a media company that happens to also produce comics, and invite investment from partners whose interests lie with the screen rather than the page. That has the virtue of honesty, recognizing the business realities of the moment without completely abandoning comics culture. It also gives smaller companies more say over how their properties are developed.
The second approach is to lead with a credible strategy to reach readers and retailers in the DM, garnering points for staying true to the medium and the still-beating heart of the business, while not exactly saying no to any offers that happen to come in.
Here's a quick rundown of how many of the players line up.
Hubs in a would-be media empire.
Over the past decade, a bunch of indie comics companies have struck deals of one kind or another to build independent media capabilities. That doesn't necessarily compromise their commitment to comics, but it certainly hedges the financial bets.
IDW Publishing was one of the first to take on outside investment in a series of deals starting in 2007 and resulting in the creation of IDW Media Holdings in 2015, leading to the production of shows based on IDW material such as
Wynonna Earp
and
Locke and Key
(see "
Corporate Reorganization for IDW
"). Dark Horse Comics, which had an arm doing film projects in the 90s that predated the current gold rush, took on a "substantial" investment from China-based Vanguard Visionary Associates in 2018 (see "
Richardson Retains 'Large Chunk'
").
Also in 2018, China-based DMG Entertainment expanded its ownership of Valiant Entertainment, having lost patience with the comics-first strategy of the original founders and eager to plunge fully into film deals (see "
Valiant Comics Acquired by DMG Entertainment
"). Lion Forge, which got into comics in the mid-aughts as part of a larger strategy to increase diversity and representation in media, appears likewise to have given up on the comics side, turning that end of the business over to Oni Press while focusing more on animation and other projects. Legendary, I'm told,
also does comics
, though I have never seen one in the wild.
Another company to recently go hard on the media side is AfterShock, which announced last month that it was forming a joint venture with owner Lee Kramer's production company, Rive Gauche, and literary management firm Alibi (see "
Rive Gauche, Aftershock Merge
"). Across the pond, Rebellion Comics, current publishers of
Judge Dredd
,
announced a $100M production studio
in the UK to cash in on the streaming media business.
Finally there's the special case of Archie Comics, which successfully reinvented itself in the last decade, first as purveyors of a surprisingly edgy take on their teen humor universe (
Afterlife with Archie,
etc), and then as the licensors of the successful CW potboiler
Riverdale
and its spinoff,
Chilling Adventures of Sabrina
. Archie Comics throws enough at its comics to make them worth reading, generates a little bit of buzz around first issues and showcase creators, then takes it to the bank, along with their long-standing, hard-to-replicate publishing strategy of digests and reprints sold in mass market retailers.
Comics First! (Media later, hopefully).
Recognizing that a segment of the direct market audience might feel that the media side of comics is being overplayed, some other independent publishers are leading with their content, personality and lineup of veteran talent, appealing first to the ancestral instincts of the DM and keeping their media ambitions at least a little bit in the background.
Dynamite Entertainment is a charter member of this club, with their lineup of action heroes and familiar characters from pulps and Golden Age comics. Though they eventually struck gold with
The Boys
, their meat-and-potatoes approach, combined with long support for the DM, was good enough for sixth place in market share (2.17%), right behind BOOM! Studios.
One new entrant in the market making comic shop-friendly noises is Bad Idea, the comics publishing venture formed by former Valiant co-founder Dinesh Shamdesani, with Hunter Gorinson as publisher and other ex-Valiant folks on board in various capacities. Bad Idea is putting out action and sci-fi series starting with
ENIAC
(by Matt Kindt and Doug Braithwaite) as periodicals only (no trade collections) on an exclusive basis that limits the number of retail outlets and size of the orders. The goal appears to be to create a feeding frenzy around the limited editions, like putting a velvet rope in front of a nightclub and waiting for a line to form. It's an idea that's been tried before on the DM side, but not lately and not with so much swagger; and who knows, it might work.
TKO Comics has taken the opposite tack, delivering the full story arcs of action-scifi-horror series like
Lonesome Days, Savage Nights
(by Steve Niles, Salvatore Simeone and Szymon Kudranski) as trade books or slipcased 6-issue sets, on the theory that giving readers and retailers more options is a better way to market.
Ahoy Comics is the project of
New York Times
and NPR reporter Hart Seely, who's recruited some fan-favorites like Tom Peyer and Jamal Igle to create a limited slate of titles aiming for the narrow slice of fans looking for smarter takes on conventional superhero and adjacent styles. This was the same approach taken by Mark Waid with his Thrillbent (digital-first) imprint and its flagship title
Insufferable.
Ahoy's
Planet of the Nerds
, about a group of 80s-era bullies who find themselves in the "nerdvanna" of the late 2010s, by Paul Constant, Alan Robinson and Randy Elliott
was recently optioned by Paramount
Another smart take with a journalistic flavor is
AWA Studios
, which entered the arena in 2018 powered by ex-Marvelites Alex Alonso and Bill Jamas along with Jonathan Perkins Miller. Jemas and Alonso certainly know the DM world as well as anyone and know how to package quality products with fan appeal. They also broke through with the pandemic-oriented comics journalism of COVID Chronicles. How well this lineup of superheroes and genre-based stories will fare absent Marvel's brand power remains to be seen.
And that's not even touching on Titan, Heavy Metal, Humanoids, Avatar, Vault Comics, Zenescope, Black Mask, Action Lab, Scout Comics, Albatross Funnybooks, Antarctic Press or any of the smaller independents who have all carved out niches and followings mostly on the DM side; ComiXology Originals, which is pursuing the same basic content strategy but avoiding the DM altogether; and all the indie work being crowdfunded with or without a formal publisher.
Two sides, same coin.
Ultimately, the distinctions within the world of periodical comics beyond the Big Two are a matter of emphasis and branding rather than strategy. Every publisher in this market needs media and licensing dollars to survive above poverty level, and needs to think about the trade book channel at least as much as the DM in terms of product and distribution strategy. And every would-be media giant needs quality content that can find an audience, even in the humble fishbowl of the comics industry.
What's notable about the current moment is that a large number of comics publishers still see value in appealing to the traditional culture of the direct market with its emphasis on action genres, established creators and collectability, despite the grim economic realities. That could be nostalgia. It could also be a hopeful sign that if, or when, the next generation discovers the lost charm of comic retail stores, there will be something on the shelves to greet them beyond glorified movie pitches and shopworn corporate IP.
The opinions expressed in this column are solely those of the writer, and do not necessarily reflect the views of the editorial staff of ICv2.com.

Rob Salkowitz (
@robsalk
) is the author of
Comic-Con and the Business of Pop Culture
.