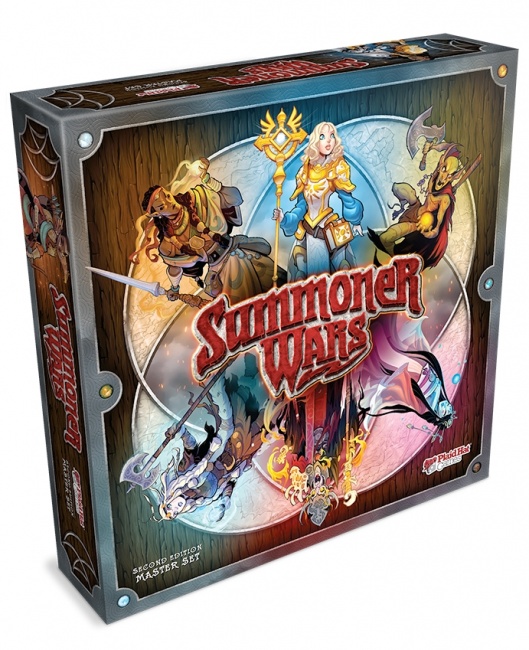 Plaid Hat Games is returning to its roots with
Summoner Wars Second Edition
, releasing in May.
In Summoner Wars, players become mystical summoners in command of their own unique armies of creatures and spells, all seeking to dominate the fantasy world of Itharia. Harnessing the power of the summoning stones, they deploy creatures in the form of cards into a 6 x 8 grid. The cards become playing pieces, moving around the board to attack and control territory. The player who can eliminate their opponent's summoner wins the game.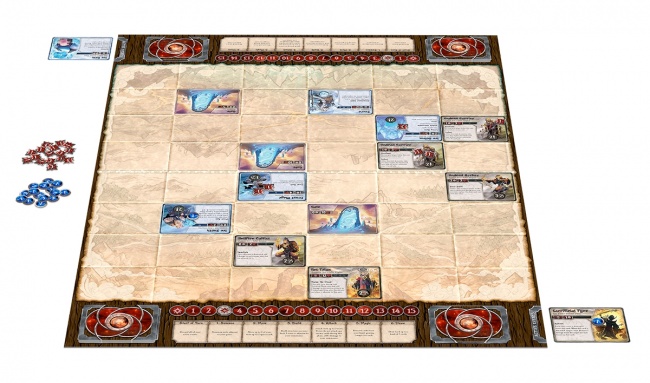 The new edition of the game will feature both updated versions of the original edition's factions as well as new factions created for this edition. The rules have been updated as well, and the game will have all-new artwork created by Martin Abel (
Crystal Clans
) and Madison Johnson (
Ashes: Rise of the Phoenixborn
) and optimized graphics for easier gameplay. The new edition will also allow players to construct their own customized decks to play.
The game will come with 6 Faction decks representing the Fallen Kingdom, Breakers, Polar Dwarves, Vanguard, Cave Goblins, and Savanna Elves, 1 game board, 8 custom dice, and the tokens needed to play. It is intended for 2 players, ages 9 and up, and games take a little under an hour to play. MSRP is $50.00.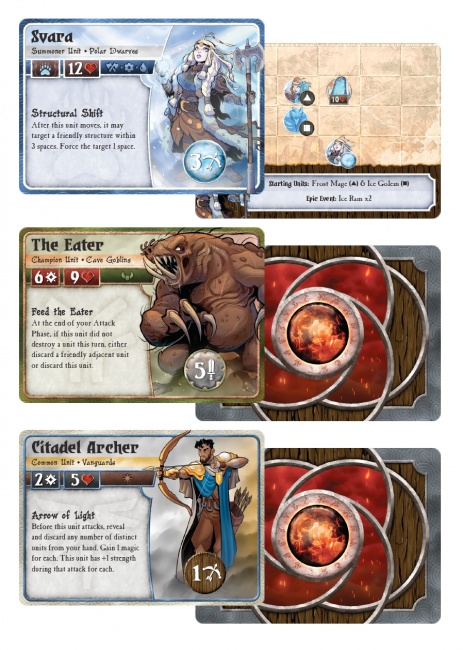 Additional factions will be released about every three months for players to add to the game, with the first pair planned for August: Phoenix Elves and Tundra Orcs.
Plaid Hat will also be offering a digital version of the game to allow on-line play. Both the digital and print versions will be supported through a subscription service that will automatically send players new factions as they become available.
Summoner Wars was Plaid Hat's first title when the company launched in 2009, spawning multiple starter sets and faction-based expansions (see "New 'Summoner Wars' Master Set" and "More Decks for 'Summoner Wars'"). The new edition will not be compatible with the first edition of the game.
A new edition of Ashes: Rise of the Phoenixborn is also releasing this year (see "Plaid Hat Games Will Release a New Edition of 'Ashes: Rise of the Phoenixborn' Card Game in Q1").
Plaid Hat separated from Asmodee last year (see "Plaid Hat Goes Independent").