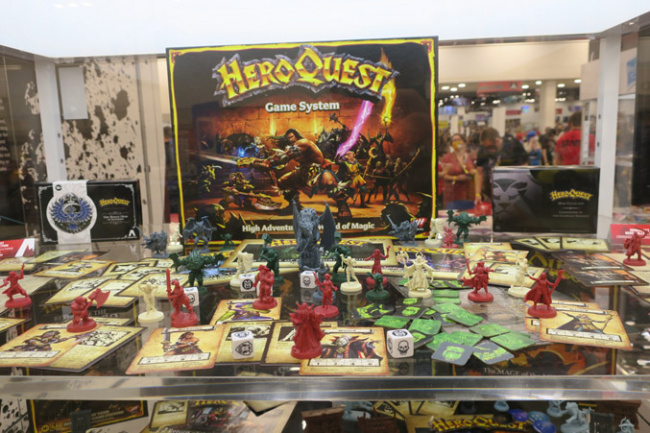 Avalon Hill teased upcoming
HeroQuest
products at Gen Con 2022 as well as the return of
Heroscape
.
Avalon Hill had two new HeroQuest products on hand at Gen Con 2022. First off, they brought The Frozen Horror Quest Pack, which had recently been on Hasbro Pulse preorder (see "Preorder"). This Frozen-themed set will come out on September 1, 2022 (see gallery below). They also had another new HeroQuest Quest Pack on hand, The Mage of the Mirror, which will be coming soon. This Quest Pack is an updated version of the 1992 Elf Quest Pack with new miniature sculpts, components, and artwork.

Additionally, Avalon Hill announced the return of Heroscape, the hex-based battle game originally released by Hasbro in 2004 (see "New Boardgame Includes Miniatures"). The game later moved on to Wizards of the Coast, and it eventually was cancelled in 2010 (see "WotC Ending Heroscape Line"). The name of the new starter set will be Heroscape: Age of Annihilation, and it will include several fantasy miniatures as well as a red dragon.

Click on Gallery below for full-size images!