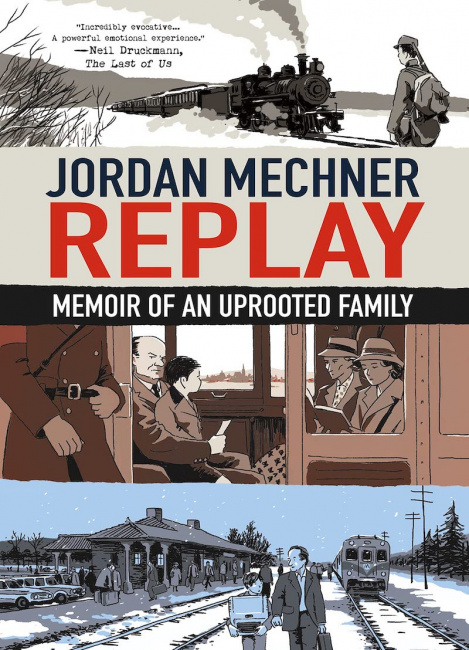 Jordan Mechner, developer of the 1980s video game
Prince of Persia,
is working on a new graphic novel that will be a sort of multi-generational memoir, set in 1914, 1938, and 2015 and following his family's experiences in World War I and fleeing the Nazis ahead of World War II as well as the challenges in his own life.
Replay: Memoir of an Uprooted Family
will be published by First Second in March 2024 as a 320-page hardcover with an MSRP of $27.99.
First Second published the graphic novel adaptation of Prince of Persia in 2009 with a first printing of 125,000 (see "Interview with Mark Siegel"); the game, which was originally designed for the Apple II but later was adapted for other platforms, was made into a movie in 2010, and McFarlane also created miniatures based on the characters (see "'Prince of Persia' Figures"). Mechner also wrote Templar, which was published by First Second (see "Templar Knights, Crime, & Physics") and nominated for a 2014 Eisner Award.