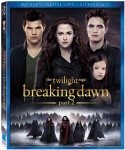 This week's bestseller with surely be the Twilight finale, but there are plenty of other home entertainment options including a live-action adaptation of Marjane Satrapi's graphic novel Chicken With Plums, the first release from the new Nickelodeon Teenage Mutant Ninja Turtles cartoon series and more.
Theatrical Movies
Some movies are so big on disc that they get their own release day. Such is the case with The Twilight Saga: Breaking Dawn—Part 2 (Summit, "PG-13," $30.98, BD $39.99) the final installment in the Twilight franchise, which has been remarkably consistent through all of five films in the series with both stellar box office and disc sales. This teen vampire saga has captured and satisfied the legions of readers (mostly female) of Stephenie Meyer's YA novels, but left "non-Twihards" largely unmoved.
Older moviegoers will be more interested in The Master (Anchor Bay, "R," $29.98, BD $39.99) Paul Thomas Anderson's film about a pseudoscientific religious cult that bears a suspicious similarity to Scientology. Phillip Seymour steals the show here as the L. Ron Hubbord-like cult leader, but the real genius of this film may be the way in which it evokes the intellectual and social currents of the 1950s. The Master earned a sterling 86% positive rating on review aggregator Rotten Tomatoes.
But The Master is not the only option for lovers of art movies this week. David France's documentary about the onset of the AIDS epidemic How To Survive A Plague (MPI, $24.98) earned a superlative 100% positive rating on Rotten Tomatoes, while Holy Motors (Indomina, "Not Rated," $19.97, BD $39.95) is the kind of puzzling avant-garde film that some filmgoers delight in solving. Leos Carax's film uses the techniques of the French avant-garde to delight, mystify, and occasionally irritate the viewer.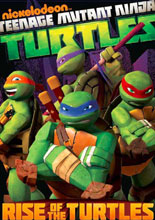 But for those who enjoy European graphic novels this week's best choice just might be the live-action adaptation of Marjane Satrapi's
Chicken With Plums
, a lovely, but tragic saga about a curmudgeonly musician at the end of his tether in pre-revolutionary Iran. Sensitive, whimsical, humorous and yet despairing
Chicken With Plums
is truly a fairytale for our modern age.
TV on DVD
It's a bit of weak session as far as domestic "TV on DVD" releases are concerned, but there are some excellent animated offerings led by
Rocko's Modern Life: The Complete Series
(Shout! Factory, 1100 min., $39.93), which collects all 52 episodes of the innovative animated series created Joe Murray that ran from 1993-1996 on Nickelodeon. This is definitely not typical Saturday morning animated fare,
Rocko's Modern Life
is loaded with satirical references, double entendres, and social commentary that adults will really appreciate.
Also intriguing is Phineas and Ferb: Animal Agents (Disney, 120 min., $19.99), which includes two hours of action-packed, animal-themed adventures featuring the popular heroes of the wild and wacky Disney Channel cartoon series.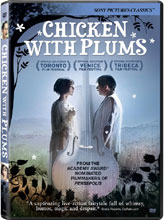 Teenage Mutant Ninja Turtles
fans should enjoy
Teenage Mutant Ninja Turtles: Rise of the Turtles
(Nickelodeon, 125 min., $14.99), which collects six episodes from the 2012
TMNT
cartoon series that has been a big hit on Nickelodeon. This is the first release from the new series so hardcore
TMNT
fans will want to check out the latest TV iteration of their favorite heroes on the half-shell.
The top live-action domestic release this week is Law & Order: The 12th Year (Universal, 880 min., $36.98), which collects the 2002 season of the groundbreaking police procedural drama and includes a moving tribute to the first responders who died during the September 11th 2001 attacks on the World Trade Center.
Far less interesting is The Client List: The Complete First Season (Sony, $45.99), which collects the first season of the Lifetime cable channel series that is based on a notorious 2004 prostitution scandal in Odessa, Texas.
Of considerably older vintage, but also of interest to many is West Point: The Complete TV Series (Timeless Media, 975 min., 29.93), which collects the 1956-1957 series for which Gene (Star Trek) Roddenberry wrote at least 8 episodes, and which featured guest performances from a host of young (at the time) stars including Clint Eastwood, Chuck Connors, and Barbara Eden.
Other vintage series include The F.B.I.: The 4th Season (Warner Bros., 49.95), DVD-R release of the classic officially-sanctioned series starring Effrem Zimbalist, Jr., The Gary Moore Show: First Performances, Vol.1 (eOne Entertainment, 240 min., $14.98), which features performances from the talentless MC's eponymous variety show including the first TV appearance by a very young Barbra Streisand, and the tokusatsu-based Mighty Morphin' Power Rangers: Season 2, Vol.1 (Shout Factory, 510 min., $19.93).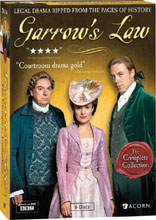 Fortunately there are some excellent offerings from the U.K. to pump up this week's offerings.
Garrow's Law: The Complete Collection
(Acorn Media, 716 min., $79.99) collects all three series of the historical drama starring Andrew Buchan as William Garrow, a revolutionary legal thinker and 18th Century "Perry Mason," who is responsible for many of the rules that protect the rights of the accused in criminal proceedings. But this series is no dry history lesson, it has intriguing characters, a relentless drive, and plenty of drama.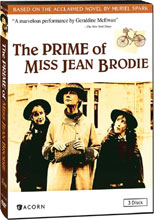 Though many Americans have seen the 1960s film version of Muriel Spark's famous novel featuring Maggie Smith, the more detailed, precise, and expansive TV series version starring Geraldine McEwan remains largely unknown even though Spark felt that it was the TV version that captured the essence of the character she created.
The Prime of Miss Jean Brodie
(Acorn Media, 366 min., $49.99) includes the complete 1970s miniseries plus a special extra feature in which Ms. Spark talks the various adaptations of her most famous novel.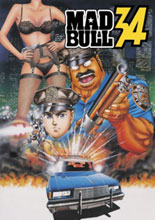 Mystery fans should not overlook
Maigret: The Complete Collection
(Acorn Media, 645 min., $59.99) includes all 12 episodes of the 1992 ITV series that starred Michael Gambon (
Harry Potter
) as Georges Simenon's classic series. Each episode in the series is based on a single Simenon novel and manages to capture the flavor of one of the world's greatest mystery writers. The supporting casts for the various episodes are absolutely first rate and this four-disc collection also comes with a very useful 12-page booklet.
Anime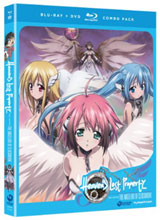 This week's top anime release is
Heaven's Lost Property Movie: Angeloid of Clockwork
(Funimation, "17+," 95 min., BD/DVD $34.98), a 2011 movie produced by AIC and based on the manga and anime series
Sora no Otoshimono
by Suu Minazuki. Directed by Hisashi Saito, this film captures the surrealistic heart of a saga that mixes wacky humor with fan service. What's not to like about a film in which Tomoki, the teenage hero, inflates his friend Sohara who clobbers a giant chicken that is wreaking havoc on Sorami City, and then, having vanquished the giant fowl, steps on Tomoki because he is looking up her skirt.
Also new this week is Battle Girls: Time Paradox Complete Collection (Sentai Filmworks, "14+," 325 min., $59.98, BD $69.98), a 13-episode 2011 anime series from TMS known in Japan as Sengoku Otome—Momoiro Paradokusu (literally Warring States Maidens: Pink Paradox). This fantasy comedy features a contemporary teenage girl who finds herself mysteriously transported to a version of feudal Japan where all the inhabitants are female.
The fan service gets a little outrageous in Qwaser of Stigmata Collection 2 (Sentai Filmworks, "17+," 300 min., $49.98), which is based on an ongoing action manga series by Hiroyuki Yoshino that is noted for its violence, fan service, as well as its use of breast milk as a central plot device.
Vintage anime releases include the 1978 classic anime film Lupin III: The Mystery of Mamo (Eastern Star, 102 min., $24.98), a "must-have" film for Lupin fans in which the master thief manages to steal the Philosopher's Stone only to be double-crossed by the shapely Fujiko.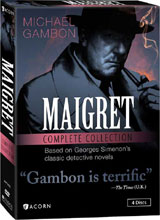 Of similar vintage is the
Mad Bull 34 Complete Series
(Eastern Star, $24.95), which collects 4 OVAs released from 1990 to 1992 that are based on the manga series about the toughest cop in New York City that was written by Kazuo Koike (who also wrote Lone Wolf & Cub). The
Mad Bull 34 OVAs
are legendary among fans of classic anime for their violence and extreme content.
The anime adaptation of Yu Watase's classic shojo manga Fushigi Yugi is of more recent vintage. The Fushigi Yugi OVA Collection: Series 1 & 2 (Media Blasters, "13+," 295 min. $34.99) contains episodes 1-3 of OVA Series 1 from 1996 and episodes 1-6 of OVA Series 2 from 1997.

Tom Flinn

The opinions expressed in this column do not necessarily reflect those of the staff of ICv2.com.