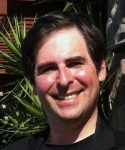 A look back at another year in the triumphant advance of nerd culture into the center of entertainment, art and commerce... with a few caveats.
When I was writing
Comic-Con and the Business of Pop Culture
during the end of 2011 and early 2012, it seemed to me that we were living through a moment of "peak geek," where nerd culture had completely merged with and consumed popular culture. Since history shows us these surges of public enthusiasm are rarely sustained in the long term, the big question was (and remains), how long will it last?
Based on the evidence of the past 12 months, I think it's fair to say "at least through the end of 2013!" This was a banner year for the expansion of comics and nerd culture as both a commercial and an artistic phenomenon.
At the top end of the spectrum, we saw increased evidence of consolidation across the media landscape as the big players approach the market more and more strategically.
A few notable trends and events on this front include:
Heroes of the Box Office: Big superhero brands Iron Man, Man of Steel, Thor and The Wolverine dominated movie receipts in 2013 and there's mounting anticipation for the next wave of franchise films from Marvel and DC.
Marvel/Netflix deal, announced in November, for four original series based on second-tier characters, playing neatly into Marvel's growing transmedia strategy and Netflix' ambitions to challenge broadcast as a distribution model for original programming.
DC's move to Burbank, signaling increasing integration of DC and WB, and putting a capstone on a year when DC moved decisively toward top-down editorial management of its comics lines.
Comics' influence on TV continues to rise with big numbers for Arrow, The Walking Dead, Marvel's Agents of S.H.I.E.L.D., and a proliferation of unscripted ("reality" is too depressing to describe some of these) shows cashing in on geek culture.
Rising sales across the board: Increasing evidence of rising publishing revenues through all channels, led by digital.
At the same time, comics culture continued to surge from the bottom up, setting new high water marks as art and literature as well as a sustainable model for smaller businesses, a robust and growing fan ecosystem, and a platform for independent creators. Some evidence of that front includes:
Massive media coverage for the March graphic novel, including Nate Powell and Andrew Aydin appearing alongside civil rights icon John Lewis on Rachel Maddow and other national shows.
Fantagraphics' successful Kickstarter, demonstrating how crowdfunding can take the next step towards institutionalizing a bottom-up business model for small presses.
Record crowds at cons of all sizes, all year, all over the world. The success of big cons in India, North Africa, the Middle East and Latin America shows the universal appeal of the comics medium and nerd culture.
IDW launches media division: another insurgent publisher reaches for the top tier, seeking to turn creator-owned properties into the next big media franchises.
Blue was hot: Blue is the Warmest Color, based on the French graphic novel by Julie Maroh, took top honors at this year's Cannes Festival.
Another great year for original digital content: MonkeyBrain continues to impress in its sophomore year, comiXology Submit provides an onramp for self-published digital comics, Vaughan and Martin's Private Eye dazzles, Madefire announces deals with big publishers to do motion books of licensed titles, and Marvel and DC embrace digital-first with both hands.
Put together, these add up to a pretty convincing case for Peak Geek as far as the eye can see. There may soon come a fight for the soul of geek culture between the creative and commercial strands, but for the moment, the rising tide of media attention, revenue and prestige is floating just about everyone's boat.
Amid all the good news, however, there were a few contrary indicators:
Second tier comics movies bombed: RIPD was dead on arrival, RED 2 is still in the red, Oblivion got nowhere, The Lone Ranger was shot down in a hail of critical and commercial bullets, and Kick Ass 2... well, you get the idea. An end to the Hollywood gold rush would have enormous consequences across the nerdosphere.
A bunch of big comic blogs and news sites called it a day, including MTVGeek, ComiXpress, iFanboy and CNN GeekOut (which beat the rush by closing in December, 2012), along with would-be nerd TV network G4 flipping to Esquire. Victims of circumstance or canaries in the coal mine of growing mainstream indifference?
Is digital really attracting a new reader? Buried in the bowels of comiXology's mostly-upbeat data dump in October was demographic information profiling the average digital comics reader as looking a lot like the familiar 25-45 year-old male who frequents the friendly neighborhood comics shop. In fact, many fit the profile of "lapsed fan" as opposed to brand new eyeballs that the industry is hoping for on the back of rising tablet sales. Bringing these folks back into the ranks of paying customers is still a success, but the battle for new audiences is still far from won.
I don't mean to end with a lump of coal in the stocking. 2013 was a fantastic year for geek culture, with lots to enjoy from conventions to breakout webcomics to big movies and TV shows to deluxe artist editions of classic work. Here's hoping that in 2014, the good stories continue to outnumber the bad.
-- Rob Salkowitz (@robsalk) is author of Comic-Con and the Business of Pop Culture and is working on a new project on the future of marketing and retail in the digital age.
The opinions expressed in this column are solely those of the writer, and do not necessarily reflect the views of the editorial staff of ICv2.com.