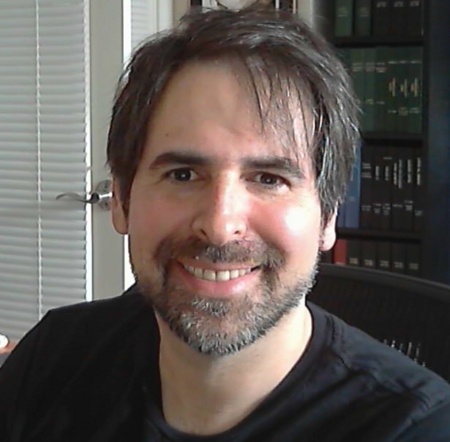 Over the last week as everyone has recovered from San Diego Comic-Con, we've seen the annual crop of "SDCC jumped the shark" posts. My views on
the trajectory and possible future of the Con
are amply documented elsewhere and the 2015 version did little to change
my opinions
, so rather than belabor that point, I'd like to offer a few suggestions to the organizers to address some of the criticisms that have arisen, either at this year's show specifically or in general.
The gripes about Con fall into a few main categories.
SDCC is becoming economically untenable for artists and small press, as well as old-time collectible comic and art dealers – and without these folks, the show is not the same.
Lines for Hall H and big events on the exhibit floor detract from attendee experience.
Off-site programs that are integral to the Con feel remote when the main action is at the Convention Center.
Here are a few possible solutions.
Track Hall H capacity in real time. Most of the problems with Hall H boil down to simple math: more people want to see programs there than can fit in the room. How many more? We don't really know, and that uncertainty motivates people to wait in unfathomably long lines for hours or days when it might have been possible to walk in and get a seat right before the panel. Some wait and don't get in. Some wait even though there are empty seats to accommodate them, because staff outside are not aware of conditions inside the room.
Technology could help alleviate this uncertainty. Solutions are emerging that automatically count attendance in venues using 3D imaging, footfalls, Wi-Fi tracking, thermal monitoring and pattern recognition. Room information could be conveyed in real time via a mobile app or LED reader boards posted at milestones along the Hall H line, providing more insight into your odds of getting into the panel you want, and allowing staff to continue admitting fans into the hall to keep it at capacity. This tech isn't cheap, but I'll bet a Hall H title sponsor could be found to foot the bill if the Con itself did not want to invest.
Create a small press and artist expo in the Sail Pavilion. SDCC poses a conundrum to artists and small presses: they have to be there because it's the industry's biggest event, but they get lost among the big commercial exhibitors, and the free space available to artists seems to get smaller each year.
Why not move all the indie/small press and artist tables upstairs to the spacious, airy Sail Pavilion – a space that is separate from the main exhibit hall but still very much central to the convention center? This would allow this end of the industry to stage its own unique event concurrent and collocated with Comic-Con (with access to the rest of the industry and the social events), but serving a different segment of attendees than the downstairs exhibit hall. This would mean…
Do away with the C-list celebrity autograph area. Maybe at some point in SDCC's development it was cool and fun to have a section of nostalgic has-been celebrities selling autographs, but now fans can find these folks at just about any regional show, Comic-Con doesn't need their money, and badly needs the space for things more central to its mission.
Consolidate the art dealers and collectible comic and book dealers on the same side of the floor. Collecting old comics and art no longer central to comics culture today, and that's making life rough for collectibles dealers at shows like SDCC. But Comic-Con doesn't do these exhibitors any favors by putting the shrinking Golden and Silver Age section in Hall B and the fantasy and original art dealers in Hall F, forcing customers to fight their way back and forth through the crowded middle of the floor. It's time to put all the stuff that appeals to these fans in one place to concentrate whatever buying power remains among a critical mass of dealers.
Move the big toy booths to one end of the show floor. Lines for toy exclusives are a big contributor to congestion in the exhibit hall and a major pain for security and fire safety officials. Of course the big toy makers want to be in the center of the floor, but for the common good and common decency, move this stuff to Hall F or G and use the area that's currently Artist Alley as corrals for fans queuing up for special items.
Move the Comic Arts Conference to a nearby hotel. If the Con is committed to moving some of its programming offsite, perhaps start with the academic Comic Arts Conference, which currently holds court in the 300-capacity room 26AB in the Convention Center. This largely self-contained event could be easily relocated to the Hilton or Marriott conference center, and would allow CAC attendees to participate in the sessions without needing a full SDCC badge. This would free up one more good event space in the Convention Center for programs integral to the Con, rather than forcing folks offsite to places like the library.
Reinventing SDCC. SDCC stays on top of an increasingly crowded market by balancing relentless growth with over 45 years of tradition. If it doesn't adapt quickly enough, it will lose its place; but if it changes too much too fast, it will lose the last vestiges of its unique authenticity. This last point probably makes organizers reluctant to tamper too much with established institutions that provide continuity from show to show, like the layout of the exhibit hall and the relationship between different elements of the event.
But the mutation of Comic-Con in the past decade has distorted it beyond recognition anyway. It may be time for organizers to recognize that preserving the essence of the SDCC requires some fundamental choices about priorities, not just incremental changes at the edges.
Rob Salkowitz (@robsalk) is author of Comic-Con and the Business of Pop Culture, and consults with businesses interested in engaging with fandom and conventions.
The opinions expressed in this column are solely those of the writer, and do not necessarily reflect the views of the editorial staff of ICv2.com.