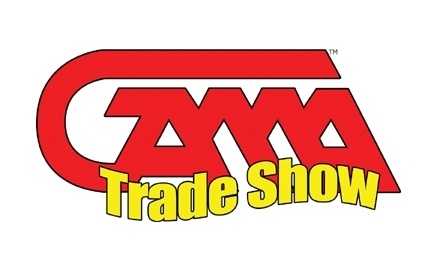 Rolling for Initiative is a weekly column by Scott Thorne, PhD, owner of Castle Perilous Games & Books in Carbondale, Illinois and instructor in marketing at Southeast Missouri State University. This week, Thorne reveals the answers he received (and the ones he didn't) to his five questions for the GAMA Trade Show.
On the way back from this year's GAMA Trade Show and, as always, it provided useful information in the seminars, the exhibit hall and, probably most helpful, informal conversations with other retailers, distributors and manufacturers. Kudos to GAMA Executive Director John Ward, the GAMA staff and the GAMA Retail Division board for another successful (at least from my perspective) GAMA Trade Show.
Since I normally drive out to the GTS along Route 66, I usually take this opportunity to comment on some of the marketing used by businesses along the route, but that will have to wait until next week. I went out to the GTS with five questions for assorted manufacturers (see "
Rolling for Initiative--Five Questions for the GAMA Trade Show
"). I wound up with answers to three and a half of them. I could not get any answers from Wizards of the Coast as they only ran a couple of seminars with very limited seating, made no presentations, had no booth on the exhibit hall floor and, near as I can tell, vacated Las Vegas pretty quickly. So no answer to question #2. Question #5 was also for WotC and I managed to partially answer the question based on a story that appeared on ICv2 this week.
1.
Will a Games Workshop starter similar to the mass market Battle for Verdos set be available through the hobby trade?
GW could not give me a clear answer as to why they weren't releasing a starter through their own channels, except that they wanted to test the market for one first. Not sure why they wouldn't test market it through the stores already selling their product, but oh well. GW will make the
Battle for Verdos
set available through Alliance and ACD at retailer's standard GW price rather than the price we normally pay when ordering GW products through Alliance and ACD so at least stores keep their profit margin.
2.
WotC, do you have any plans to either increase the gross margin offered to resellers, increase the price of Magic: The Gathering or eliminate MSRP on the product line, making it harder to advertise discounts off MSRP?
No Answer.
3. Paizo, will you be releasing a new edition of the core rules to jumpstart flagging sales and would you consider some method of tying the purchase of a hard copy and a PDF together?

Over three years and Paizo still hasn't figured out a way to tie hard copy and PDF sales together, though they are still "looking at it." No new core rules but a paperback version of the core rules hits the shelves this summer. To encourage store purchases by PFS players, Paizo is also looking at a program whereby PFS players can redeem a store purchase receipt for a dice roll bonus.

4. Atlas Games, any plans to develop Lunch Money as a viable product line again?

Possibly a special edition next year, given it is the 20th anniversary of Lunch Money but they are really focused on Fast and Fhgatn right now. A store specific promo card for Lunch Money would be kewl, though.

5. WotC again, given the sales of board and card games in today's market, any chance we will see a relaunch of titles such as Guillotine, Great Dalmuti or Robo Rally?

Apparently yes, since WotC just announced a new edition of the Robo Rally game (see "'Robo Rally' Returns"). Hoping to see them release more than one catalog title a year and also hoping to see Three Dragon Ante come back into production.

The opinions expressed in this column are solely those of the writer, and do not necessarily reflect the views of the editorial staff of ICv2.com.