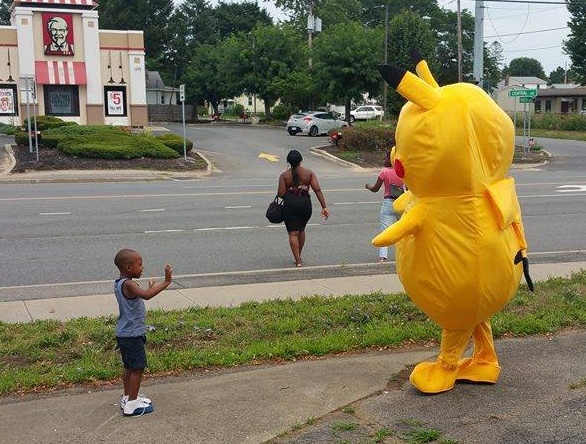 Rolling for Initiative
is a weekly column by Scott Thorne, PhD, owner of Castle Perilous Games & Books in Carbondale, Illinois and instructor in marketing at Southeast Missouri State University. This week, Thorne looks at different ways retailers use
Pokemon Go
to promote sales.
As you may or may not have noticed, and I would be willing to be that you have, Pokemon has seen quite a resurgence in the past couple of weeks due to the incredible popularity of the
Pokemon Go
game, so much so that the United States Memorial Holocaust Museum and Arlington National Cemetery both had to put out press releases asking people not to chase Pokemon on their respective premises. I have not seen so many people interested in catching Pocket Monsters since the heyday of the trading card game in the late 1990s. Coming on the heels of the craze come the game stores working to take advantage of it, especially if they do not have a PokeGym or PokeStop on the premises. So far I have noted a number of ways in which stores have used
Pokemon Go
to attract or get more customers into the store. Here are four I liked:
1. Tagging. Announce to customers they will receive a discount if they capture a Pokemon in or near the store, post a screen capture of the Pokemon to Facebook or Instragram and tag the store, the customer will receive a discount on a purchase that day.
2. PokeWalks. A surprising number of stores, including ours, have started sponsoring weekly PokeWalks. Stores announce a gathering time several days in advance and lead a group from the store on a walk around the area, hitting as many PokeStops and Gyms as possible during the walk, maybe dropping a few Lures as they move along. Doing this gets people into the store who might not come in otherwise, as the store posts its game area or the retail floor as the gathering area. Attendees will have a few minutes to look around and likely see some item they will want to check out later. Stores doing this do want to make a point of making sure the walk crosses as few streets as possible, as there have been cases of Pokemon trainers walking into traffic while engaged in the hunt. Stores doing this also make sure that children under a certain age, usually 12-13, are accompanied by an adult. It is also a good idea to check with your insurance company or legal adviser regarding liability waivers before setting one up.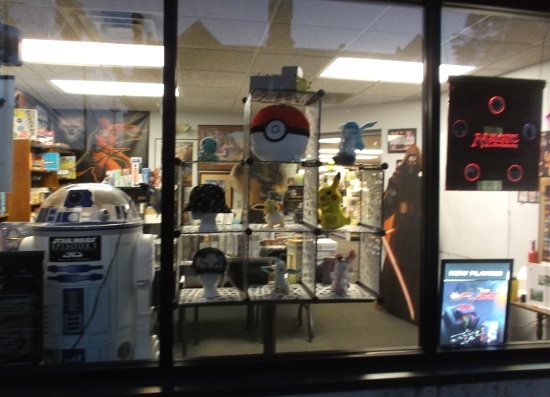 3. Pokemon Displays. I have found it rather amazing how many people who have gotten caught up in the
Pokemon Go
phenomenon do not know that the card game still exists and comment that they played it when they were kids. We put up a display of
Pokemon
plush, hats and card product in the front window and have been moderately surprised at how many people saw it in the window and came into to ask about what is available and talk
Pokemon
.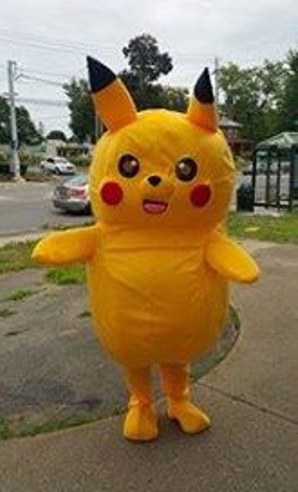 4. Pokemon Appearances. Several stores, such as New Albany's Zombie Planet, have invested in Pikachu costumes, dressed staff members in them and had them stand outside the store waving at traffic, shaking hands and even getting hugs from passers-by. The Styrofoam and fabric costume shown in the photos costs less than $200 and, while not professional grade, certainly will do the job of attracting attention to the local game store, even after the peak of
Pokemon Go
passes.
Stores are making money from
Pokemon Go
(with more to come, see "
'Pokemon Go' and Stores
"). What are some ideas you have used?
The opinions expressed in this column are solely those of the writer, and do not necessarily reflect the views of the editorial staff of ICv2.com.