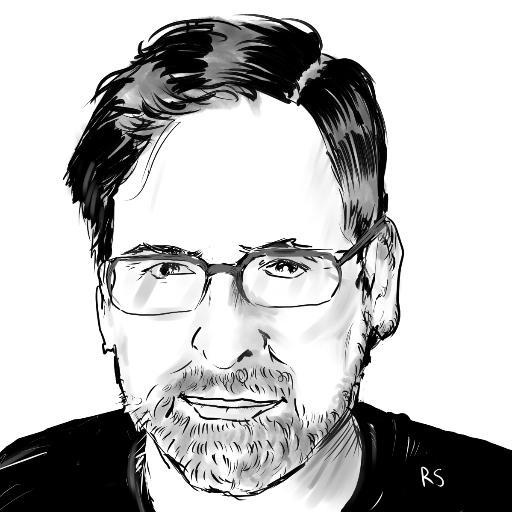 Last week, reporting on Wizard World's dire cash crunch that appeared to be at least in part created by the company's new management (see "
Turbulence at Wizard World Could Open New Opportunities in the Con Space
"), I wrote:
"...Wizard World could issue new stock that dilutes the ownership stake of the Shamus brothers and [former Wizard World CEO John] Macaluso, who still own around 40% of the company. It also means Wizard World could enter into financial arrangements with a company like
Bristol Capital Advisors
(founder and senior managing director: Paul Kessler), which specializes in arranging credit for financially distressed publicly traded companies via vehicles known as PIPEs (Private Investment in Public Equity)..."
On Friday, that appears to be exactly what happened. The
company announced
it has "entered into a definitive financing agreement with Bristol Investment Fund, Ltd., one of its largest shareholders and long term investors. The net proceeds of the offering will be used by the Company for the purpose of providing working capital for existing operations and for the creation of new vertical operating units."
Untangling the threads.
According to a filing with the SEC after the close of business on Friday, the publicly-traded company (OTC: WIZD) disclosed that it has raised $2.475 million in a deal with Bristol, a financial firm founded and run by Wizard World Chairman Paul Kessler. The deal includes terms that could give Bristol up to nearly 50% of the company in new shares or a healthy rate of interest on the debt. The stock was trading at 17-18 cents prior to the announcement. It closed Monday at 16 cents after briefly touching lows of 12 cents earlier in the day.
The deal potentially represents a dilution of the shares of Wizard World outstanding, reducing the ownership share of the other stockholders, including founders Gareb, Ken and Stephen Shamus, none of whom are any longer involved in the management of the company following Stephen's dismissal as CMO and Ken's resignation from the Board of Directors in October (see "
Wizard World Files Suit Against Steve Shamus
," "
Shamus countersues Wizard World
").
The Wizard deal is structured in such a way that debt that is not converted to equity takes the form of a loan at 12% interest (8.5 points above today's Prime Rate), payable quarterly through 2021.
So, to summarize, Wizard has borrowed nearly $2.5 million from an entity owned by its Board Chairman, in a deal that could provide the financier with a vastly enhanced ownership stake. It has done this to address a cash crunch caused in part by over-aggressive investment in non-performing assets like ConTV and Comic Box, and by an over-ambitious slate of conventions, but also because of curious moves by management like prepaying two years of rent to move offices into a building also owned by Board Chairman Kessler last summer, and exposing itself to litigation because of the way it handled Stephen Shamus's ouster.
White knight to the rescue?
Was this the best deal Wizard could get? Last week I also speculated that the company's depressed stock price could attract an outside buyer, assuming anyone saw value in Wizard World's assets and brand. As it turns out, a prospective buyer did come forward.
Late on Thursday, December 1, a company called Jerrick Media Holdings (otcqb:JMDA)
issued a press release announcing its interest
in purchasing Wizard World. "After conducting a careful review of Wizard World and after having had extensive internal discussions with our management team and Board of Directors, we are excited to attempt to open substantive dialogue with Wizard World," said Jerrick Founder Jeremy Frommer. "We believe this could be a potential win-win scenario for both companies and we look forward to discussing our vision with Wizard World's management team in the near future."
Jerrick Media Holdings calls itself a digital media technology company and says it has "recently launched six digital media verticals on its new Vocal content distribution platform including Geeks, which dives into the storied worlds of comic cons, video games, movies, comic books and TV." Among the company's holdings are the media assets of the late founder and chairman of
Penthouse
, Bob Guccione.
An inspection of Jerrik's finances reveals a company that is superficially ill-prepared to offer a bid on Wizard. The firm's most recent quarterly filing shows less than $16,000 cash on hand against more than $6.7 million in liabilities, posting a net operating loss of over $900,000.
That said, money does not appear to be founder Jeremy Frommer's problem. The long-time Wall Street financier has done rather well for himself in the world of high-frequency trading, as readers of Michael Lewis's 2012 book
Flash Boys
will surely be aware. His rise on Wall Street began in the early 90s shortly after graduating from SUNY Albany with a degree in economics. Wizard World founder Gareb Shamus also studied economics at SUNY Albany during the same period.
Future secured but uncertain.
The ink was barely dry on Jerrick's press release when Wizard World announced its funding arrangement, so it's not possible to assess whether the Board took seriously the company's announcement of interest, or had the opportunity to weigh the benefits of acquisition against those afforded by the equity-backed loan. It's also not clear how Wizard World's new financial arrangement impacts Jerrick's statement of intention. When approached for comment, a contact for Jerrick indicated the company had nothing further to say at this time beyond its initial statement.
The bottom line: Wizard World now has cash to keep its operations going. It's also a company with a lot going on under the surface. How that affects its operations, relationships with fans, partners and exhibitors, and its role in the fan convention space, remains to be seen.
The opinions expressed in this column are solely those of the writer, and do not necessarily reflect the views of the editorial staff of ICv2.com.
Rob Salkowitz (@robsalk) is the author of Comic-Con and the Business of Pop Culture.