This week's home entertainment releases include a number of offerings that will appeal to specific groups of fans, but not necessarily to a wider audience. They include the muscular action/adventure thriller xXx: The Return of Xander Cage starring Vin Diesel, the final film in the horror/survival series Resident Evil, the highly romantic teen drama The Space Between Us, and a gritty Japanese anime series set in a totally corrupt city.
Theatrical Releases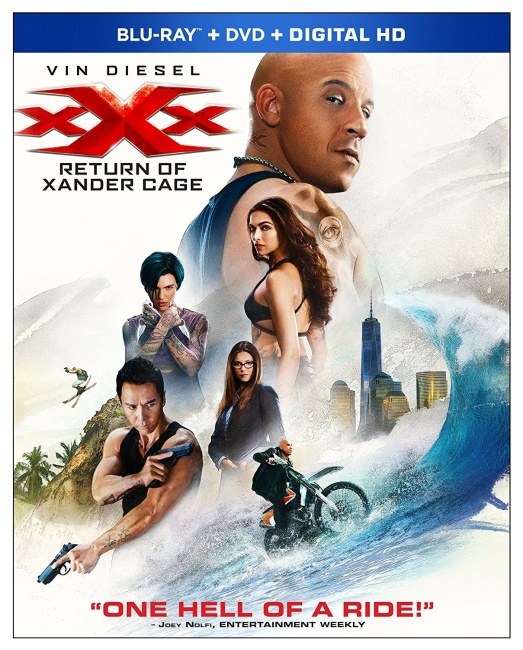 This week's theatrical releases include two film sequels that did poorly in comparison with their predecessors in North America, but were saved from red ink by much stronger performances overseas. Vin Diesel fans will no doubt look forward to the release of
xXx: The Return of Xander Cage
(Paramount, "PG-13," 96 min., $29.99, BD $39.99, 3-D BD $44.98), which has its share of action movie set pieces, though the underlying story is not terribly coherent or edifying. Though he is a government agent of sorts, Diesel's Xander Cage is, shall we say, a bit more direct than James Bond.
Then there is Resident Evil: The Final Chapter (Sony, "R," 106 min., $26.99, BD $34.99, 4K $45.99), the sixth film in the series loosely based on the Capcom survival horror game. Director Paul W.S. Anderson and his action movie muse, Milla Jovovich have created a fitting end to this frenetic, blood-soaked franchise. If you have enjoyed the previous installments of the series (and can stand the headache-inducing flash editing), you will likely find this final chapter to your liking as well.
Also due on Tuesday is The Space Between Us (Universal, "PG-13," 242 min., $29.98, BD $34.98), a love story about a teen boy, who has grown up on Mars and journeys to Earth to see a girl he has met online only to discover that his heart is not strong enough to survive in this planet's atmosphere. The Space Between Us is the kind of film that does appeal to teens with its young protagonists and relentless romanticism, though critics were put off by the movie's ample layers of cheese.
Anime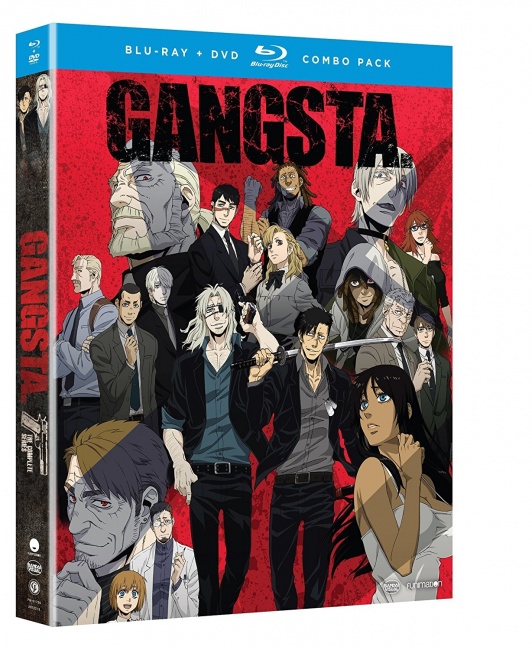 This week's anime releases include the
Gangsta Complete Collection
(Funimation, 300 min., $64.98, Ltd. Ed. $84.98), which contains the 12-episode 2015 Manglobe anime based on the near-future crime manga created by Kohske (and published here by Viz Media). This was the last series produced by Manglobe, and it ends rather abruptly. It certainly is too bad that the series was not able to continue, but the anime industry in under definite stress (and continued pirating certainly doesn't help).
Gangsta
is a "seinen" manga series targeting upper teen and adult males, so this anime series is pretty "adult" in its gritty depiction of a "morally gray" city (with the dyspeptic name of "Ergastulum") controlled by organized crime and riddled with corrupt cops.
Also available on Tuesday are: the Divine Gate Complete Collection (Funimation, 300 min., BD/DVD Combo $64.98), which collects the 12-episode 2016 TV anime from Pierrot that is based on a 2013 Japanese smart phone game; the action-packed, faux-medieval saga The Seven Deadly Sins, Part 1 (Funimation, 300 min., DVD $39.98, BD $64.98), which includes the first half of the 24-episode 2014 series from A-1 Pictures based on the fantasy manga by Nakaba Suzuki (published here by Kodansha USA—Netflix has the anime streaming rights here in the US); the subtitles-only mystery saga Haruchika—Haruta & Chika Complete Collection (Funimation, 300 min., Subtitles Only, BD/DVD Combo $54.98), which collects the 12-episode 2016 series from PAWorks that is based on the novels by Sei Hatsuno; the Ajin: Demi-Human Complete Collection (Sentai Filmworks, 325 min., $59.98, BD $69.98), which collects the first half of the 26-episode 2016 series from Polygon Pictures that has been licensed by Netflix for streaming; and Girls Und Panzer: Der Film (Sentai Filmworks, 120 min., BD/DVD Combo $49.98), the 2015 anime movie from Actas based on the studio's original anime series about high school girls who participate in a different sort of interscholastic competition—tank warfare.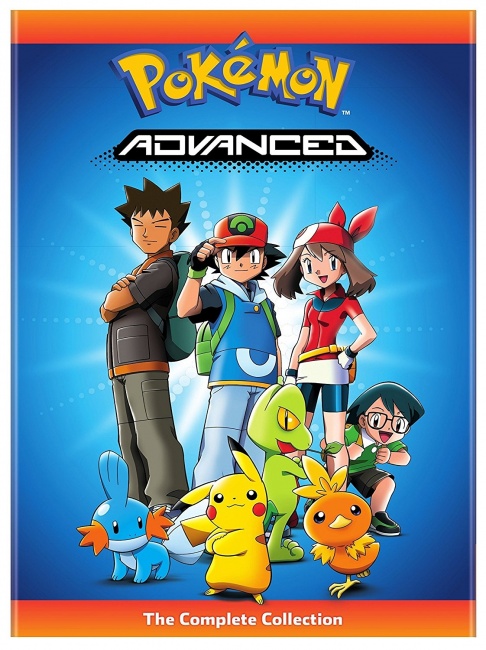 For those who want anime series that appeal to young viewers there is the
Pokemon Advanced: Complete Collection
(Viz Media, 980 min., Dubbed Only $49.98), which collects the 40-episode sixth season of the popular
Pokemon
anime series; and then there is
Digimon Adventures tri: Reunion
(Shout Factory, 96 min., $14.97, BD $29.97), which collects the first of five
Digimon
movies produced by Toei that celebrate the 15th anniversary of the
Digimon
franchise.
TV on DVD
It's another bad week for "TV on DVD" releases. The only contemporary series are the diamond-trading thriller Ice: Season 1 (eOne Ent., 420 min., $40.99), which was co-created by Antoine Fuqua and was released in November, 2016 on the low profile Audience Network; and the poorly-produced, two-episode miniseries, The Kennedys: After Camelot (Universal, $29.98), the sequel to the equally bad 2011 miniseries The Kennedys.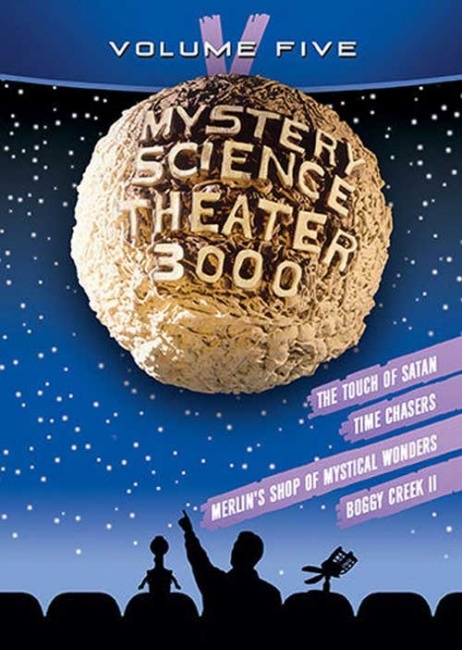 Will Smith fans might well want to own
The Fresh Prince of Bel-Air: The Complete Series
(Warner Bros., $139.62), but the best reissue of vintage TV material is the always reliable
Mystery Science Theater 3000: Volume 5
(Shout Factory, $44.99), a reissue of the discontinued 2004 Rhino release in which the MST3K crowd make merciless fun of a quarter of hapless B movies including
The Touch of Satan, Time Chasers, Merlin's Shop of Mystical Wonders
, and
Boggy Creek II.