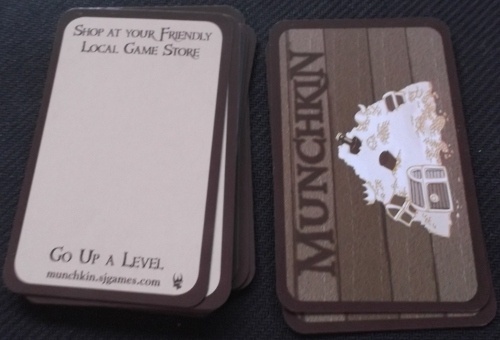 Rolling for Initiative is a weekly column by Scott Thorne, PhD, owner of Castle Perilous Games & Books in Carbondale, Illinois and instructor in marketing at Southeast Missouri State University. This week, Thorne looks at retailer-friendly promotions from Steve Jackson Games and Iello.
A couple of pretty nice promotions came across my email and Facebook feed this week, one from Steve Jackson Games and one from IELLO Games. First the Steve Jackson Games promotion:
Steve Jackson Games (henceforth SJG as it is quicker to type) has really worked for the past several months to get demo copies of their games and promotional items into retailer hands at no cost to the stores. (Although I tend not to like Kickstarter campaigns, as regular readers of Rolling for Initiative know, the company's
Munchkin Shakespeare
Kickstarter campaign was very well thought out and should prove profitable for those retailers that chose to participate.) Most of these promotions arrive monthly and stores have to sign up for them when a new one gets announced. A store can get on the mailing list by contacting SJG.
This month's demo item is a copy of the
Guest Artist Edition
of
Super Munchkin
and while it is always great to get a full copy of the game to add to the store game library, one of the included promotional items really caught my eye, a Munchkin Treasure card that bumps the player up a level in the game when played. Of course, there are a number of cards in the game that do this, but what makes this one special is the text at the top of the card: "Shop at your Friendly Local Game Store," with space underneath for a store stamp or other image.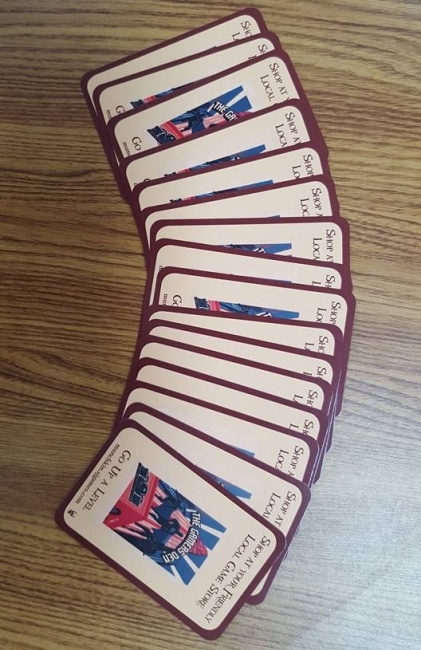 A number of stores are not just store stamping these but, as Cambridge Minnesota's The Gamers' Den did, printing or stickering a logo or image directly on the card (photo used with permission of The Gamers' Den). The Gamers' Den printed their logo on clear label sheets and applied the logo directly to the cards and voila, a very limited store promotional item. Atlas Games did something like this for
Three Cheers for Master
and
Fast & Fhtagn
a couple of years ago but participation required purchase of a certain number of games and the cards came printed with the logo. Steve Jackson Games version is much more cost effective for both the company and the store.
IELLO Games, meanwhile, did not come out with a promotional item so much as a promotional offer. From the email the company sent out this week to retailers on the company mailing list:
We are receiving a very limited amount of Mountains of Madness on our next container, which means we will have it just before Gen Con.

Instead of sitting on it until the official release in October, we have decided to launch an elite release for retailers willing to participate in the program.

The global release date for this game is October 12th and the online release date is October 26th. By participating, you are able to sell the game in your store (not online*) starting August 24th, well in advance of the global release date!
Stores can order up to 12 copies of the game from their preferred distributor or directly from IELLO. IELLO will allocate the available games to approved stores which will, as the email says, be able to sell their copies two months ahead of time. Far better than having the company, or distributors, sit on the copies until the release date, as distributors had to do for about a month with the
Long Night
expansion for
Dead of Winter
.
Kudos to both Steve Jackson Games and IELLO Games. Here's hoping for more promotions like this.
The opinions expressed in this column are solely those of the writer, and do not necessarily reflect the views of the editorial staff of ICv2.com.