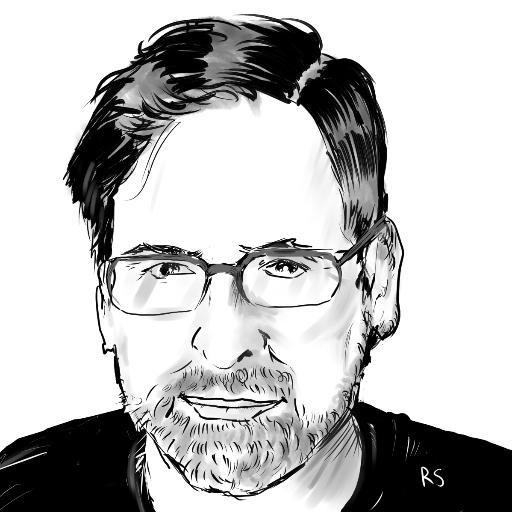 You know you've wandered into a special kind of book on comics history when Neil Gaiman, Dave Sim and Carmine Infantino are bit players while Phil Seuling, Chuck Rozanski and ICv2's own Milton Griepp are the protagonists. That's
Comic Shop: The Retail Mavericks Who Gave Us a New Geek Culture
, a new in-depth exploration of the origins of the direct market from
Columbus Dispatch
business writer Dan Gearino, just out from Swallow Press.
Gearino pulls back the curtain on the seldom-seen end of the business encompassing sales, distribution and retail. He begins with the rise of specialty comic shops in the early days of fandom and comic collecting in the 1960s, then traces the story down to the present day, examining how DC and Marvel's recent actions nearly brought the retail business to its knees in 2015.
The story centers on Phil Seuling, the energetic school teacher-turned-entrepreneur who not only organized some of the first major comic conventions in the 60s and 70s, but also created the direct market by providing comic specialty stores and publishers with an alternative distribution channel to the corrupt, costly and unreliable system of newsstand agencies.
Gearino describes how Seuling's distribution model caught on by serving the needs of publishers for non-returnability, fans for reliable delivery of titles across geographies, and retailers for the ability to set precise quantities on orders. The result was a short-term bonanza for the industry as comics largely vanished from newsstands and drugstores, creating a new market of dependable, high-volume customers.
Eventually, cracks in the system started to show. The lack of newsstand distribution choked off the supply of new fans and created a closed system where publishers created content exclusively for fans, getting so deep into self-reference and continuity that it was impossible for neophytes to penetrate. The insular, male-oriented culture of comic shops made it hard to build an audience for non-superhero titles, and gimmicks to manufacture "collectability" distorted the supply and demand dynamic, leading to periodic busts and contractions.
Most ICv2 readers are probably aware of the history, but it is fascinating to see it retold by a relative outsider to the business. Drawing from original documents and firsthand interviews with key participants, Gearino gives the retail and distribution side of the industry an account as dramatic and lively as Sean Howe did for the creative side in his 2012 book on Marvel Comics.
He recounts a few pivotal moments for the business, particularly Marvel's ill-fated plan to run its own exclusive distribution system in the mid-90s, as moments of high drama, and draws compelling portraits of important figures in the history of the business like Mile High's Chuck Rozanski, Marvel's energetic sales representative Carol Kalish, Diamond's Steve Geppi and several others whose stories are rarely featured.
Finally, he brings to life the day-to-day struggles of comic shop retailers, from having to anticipate demand on books that won't be published for months, to balancing staffing and cash flow issues in businesses that are sometimes a missed invoice or shipping error away from insolvency. True to its subtitle,
Comic Shop
recognizes the small business owners at the front end of comics for their massive contribution to the industry – giving them a lot more love than they usually get from the publishers, distributors and comics press.
Gearino's lively writing style makes up for the book's haphazard organizational structure that skips from present day to various eras in the past without always connecting the dots. Insiders may also question – or feel slighted by – the omission of a few people important to the story.
Comic Shop
appears intended for a general readership, not insiders or academics, so Gearino had to leave a few threads dangling in the name of overall brevity.
The final pages of the book are filled with capsule descriptions of a handful of comic shops around North America. It would be helpful to have a more complete list, and/or a list of stores that have won Eisner Spirit of Retail Awards, on the book's website to provide reference for readers who are not in areas served by stores that Gearino chooses to mention.
Longtime comics journalist Tom Spurgeon provides a preface, and Gearino obviously relied on the knowledgeable and resourceful comics community in and around Columbus, including creator Jeff Smith, for additional insight. The result is a readable, well-researched account that fills a gap in existing comics literature and provides a great reference for future work.
- Rob Salkowitz (@robsalk) is author of Comic-Con and the Business of Pop Culture.
The opinions expressed in this column are solely those of the writer, and do not necessarily reflect the views of the editorial staff of ICv2.com.