Confessions of a Comic Book Guy is a weekly column by Steve Bennett of Super-Fly Comics and Games in Yellow Springs, Ohio. This week, Bennett looks at his history retailing BD, and some favorites from the wide range of titles available.
Seeing as how it's ICv2's second annual BD (Bandes Dessinees) Week celebration (see "ICv2's BD Week 2017"), naturally I will be writing about European comics Which isn't exactly a hardship for me, seeing as how I'm a longtime fan. And by "long" I mean I first discovered Tintin in the pages of Children's Digest (for the youngs, this was a children's magazine published between 1950 and 2009). And the first time I read Philippe Druillet's seriously trippy Lone Sloane it was because my brother (God Rest HIs Soul) had used his high school French to translate it into iffy English.
Back during my days as a full-time retailer, I was always trying to introduce customers to bandes dessinees. While I know historically they haven't been big sellers at most direct market shops, I have evidence that, with some applied effort, they can sell. When I was working at Dark Star Books in Yellow Springs both Tintin and Asterix were consistently some of our most steady sellers*. I've certainly made no secret of my interest in them in this space. Way back in 2005 (see "Confessions of a Comic Book Guy--Think Globally, Act Locally") I wistfully dreamed of that distant, unlikely day when I'd be able to read such series as Blake & Mortimer, Spirou, Michel Vaillant, and Lucky Luke.
That day has finally come, and then some. I may be finally able to read Blake and Mortimer and Valerian and Laureline, but with all the different publishers releasing so much European material it's become essentially impossible to read them all. But I do try to sample as many of these new releases as I can, and lately I've been most impressed by the outstanding material released digitally in English by Europe Comics, the consortium of European publishers, supported by the European Union, to promote European comics content in English (see "European Union, Publishers Launch Europe Comics"). [Corrected October 27 to clarify that this content was from Europe Comics, not Euro Comics, ed.]
There are so many different genres available, drawn in so many distinctly different art styles. For instance, if you want heroes of the non-super variety, there's legendary race car driver
Michel Vaillant
. While he's well known in Europe, if he's known at all in America, it's due to the fact he showed up in a toy tie-in cartoon called
Heroes on Hot Wheels
which ran on The Family Channel in the 1990s. At around the same time someone here did publish one of his graphic novels (albeit with his name Anglicized);
The Mystery Driver (Michael Valliant Series Vol. 1).
Sadly, I found it static, stiff and, worst of all, deadly dull.
But one trick some European comic publishers seem to have learned from their U.S. counterparts is revitalizing a stodgy franchise with a reboot. Take Michel Vaillant Season Two, a high energy series with a contemporary take on the world of car racing and dynamic as well as highly detailed art.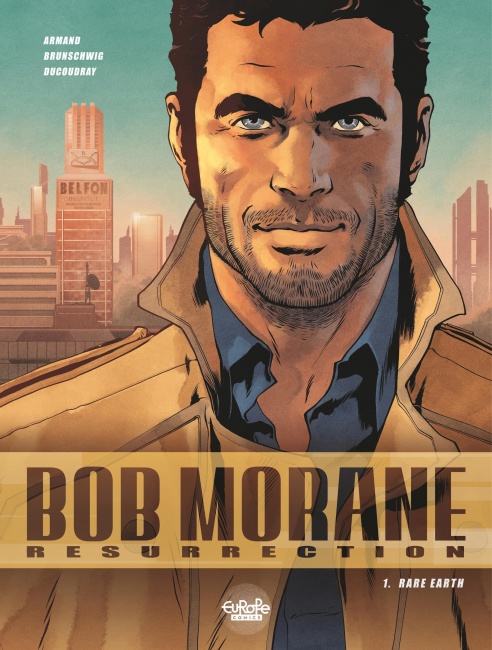 Another classic European character who's recently received this kind of revamp is one I only know via reputation:
Bob Morane
. According to Wikipedia, Morane is a two-fisted adventurer whose exploits straddled the worlds of "espionage, crime fiction, science-fiction and fantasy." But in
Bob Morane Resurrection: Rare Earth
, Morane is reset as an ex-soldier who's trying to safeguard a humanitarian operation while navigating the hazards of contemporary Africa.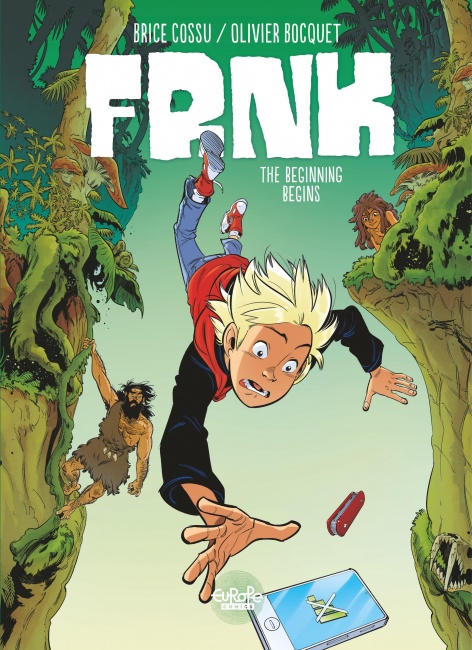 If you prefer manga-influenced slice of life stories about schoolgirls, there's
Valentine
and
Mia & Co
. For comics about perfectly normal, altogether unheroic teens who fall into high adventures, there's
The Amazing Adventures of Jules
, Jules being a kid who keeps getting involved in such unlikely situations as an unexpected trip through interstellar space and fighting a mad scientist. Then there's
FRNK
, about a disagreeable runaway orphan who discovers he's actually from an underground prehistoric world full of cavemen.
There's literally too many to name here, but suffice it to say there's humor, westerns, science fiction, and fantasy as well as stuff exclusively for kids. So it's hard to imagine there's a reader who would be unable to find at least one of these comics they wouldn't want to try.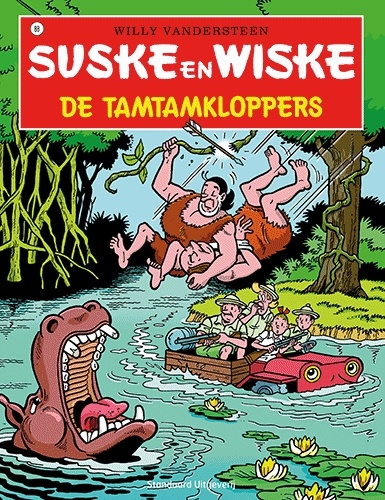 *Though I have to confess that one of my retail failures which continues to haunt me is I was never able to get Dark Star customers interested in one of my personal favorite
bandes dessinees:
Willy Vandersteen's
Spike and Suzy
(who are sometimes known as
Willy and Wanda
or
Bob and Bobette
, depending on what country you're in). It's a wonderful all-ages light hearted adventure series very much in the spirit of
Tintin
-- except with female characters. I blame myself, not the material, so I keep hoping some publisher will give the series another try.
In a really weird twist, in 2015 like Michel Vaillant and Bob Morane, Spike and Suzy got one of those contemporary revamps I was just writing about. It was called Bob and Bobette - Amoras, where the characters, drawn in a much, much more realistic art style, were transported to a grim future. Reportedly, it sold over 200,000 copies. And there I thought that sort of thing only happened to Hanna-Barbara characters at DC.

The opinions expressed in this column are solely those of the writer, and do not necessarily reflect the views of the editorial staff of ICv2.com