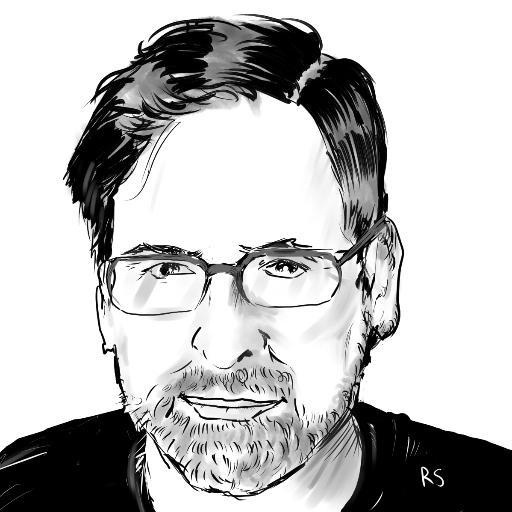 If you're a sharp-eyed shopper, you've probably noticed that Marvel has been running some crazy deals on digital trade collections for Kindle and comiXology, blowing out collections for 99 cents that are list-priced at $19.99. Other publishers run the same kind of doorbusters on a regular basis, and subscription programs like comiXology Unlimited or Marvel Unlimited offer access to thousands of titles for a single monthly fee.
All this discounting means the effective price of digital back issues has crashed way under the "magic number" of 99 cents, the price point that everyone in the industry seemed fixated on just a few years ago. It's also fulfilled the prophesy that programs like Humble Bundle, which led the way in dumping piles of digital issues on the market for ridiculous prices, would eventually erode the perception of value for non-current material, permanently lowering the ceiling for profit margins on publisher back catalog in exchange for the sugar-high of short term revenue.
New release digital issues have, for the most part, held the line at the cover price of print editions. But with so much cheap content floating around out there, including a lot of stuff from the last year or two that is still being talked about and is still relevant to continuity, how soon before we start seeing price cuts on new material that has to compete with the publisher's own recent backstock?
And more fundamentally, is the current shape of the digital market a sign of health, maturity and evolution, or should we be concerned that the model is failing?
Lower prices, higher value.
Last fall at the ICv2 Insider Sessions at NYCC, comiXology/Amazon Digital Comics head David Steinberger voiced his concerns that back catalog prices on single issue digital had to come down one way or another, presumably because he saw that high price points were inhibiting sales. Without making the lower prices an official policy, comiXology's frequent deep discount offers serve the same purpose.
In one way, this is a positive development. It's a huge plus for consumers to be able to catch up on storylines or track down old favorites in digital format without breaking the bank. It's good for publishers, who can use promotional sales to generate attention for characters poised for a big moment on screen or in a featured upcoming series. It's good for creators, who can expose new (and old) fans to their previous work without driving them to the back issue bins.
And it's not like those catalog titles generate any real revenue anyway. Readers who want the trades for their bookshelf buy the trades. Some retailers have taken to bundling storylines together in discount-priced sets, which they sell at conventions, online or in store: money which is completely off the table as far as publishers are concerned. Even if publishers make pennies on a deeply-discounted digital collection after Amazon and/or Apple take their cut, that's found money since producing and digitizing the books is already a sunk cost.
If there's a danger, it's that fans will opt to catch up on cheap back issues instead of paying full price for current books, bringing the "wait for the trade" conundrum into cyberspace, juiced with the prospect of ridiculous discounts for those with patience.
Evolution, not revolution.
The last few years of market estimates compiled by ICv2 and others seem to show that the digital content side of the business isn't the market-expanding gold rush that we thought it would be back in the early 2010's. On current single issues, it's a supplement to the Direct Market and a boon to a few specific titles. For trade and collected editions, it's a remainder bin without the costs of printing, warehousing and distributing the inventory. Is that cause for alarm?
The original value propositions of digital – convenience, anytime/anywhere access to a wide variety content, material that never goes out of print, a solution for space-challenged collectors, and the potential of connecting global comics culture – remain compelling, if still largely underrealized.
But that's not all that's going on. The last year has seen a couple of important developments that show the business is maturing, even as it settles into a diminished version of a future that seemed bright and inevitable in 2012.
Financial support for original content and creators.
ComiXology dipped its toe in the water of original content last year with collaborations with publishers (
Valiant High
) and a prestige project (
Harvey Kurtzman's Christmas Carol
), and is amping up that program in 2018. As comiXology blurs the line between distributor and publisher, it is doing more than just partnering with creators; it is reportedly exercising editorial and creative control over projects it is curating.
Madefire has long done its own original digital content, showcasing its formidable lineup of artists (including Liam Sharp, Bill Sienkiewicz, Dave Gibbons and CEO Ben Wolstenholme) as well as its technology. It continues to support original content creation by making its authoring tools – which also extend to VR and AR platforms – available for free.
In another corner of the digital comics space, mobile comics platform Tapas
is also expanding into original content
, funding nearly 40 projects this year catering to its mostly young, mostly female audience.
Whether these projects ultimately connect with readers or not, they are pumping real money into the creative economy at a time when a lot of artists and writers are struggling to make ends meet. The monthly stipend Tapas pays to a creator may not be enough to pay the rent, but it could be enough that the artist could quit her second job and spend more time at the drawing board. Maybe her Tapas series won't take off, but her next one will, because she's had the time to develop her craft and build an audience.
Connecting the media dots.
I've always thought the other big market opportunity for digital comics was as a second or third media platform for movie, TV or gaming franchises, as a cheap way to fill in story details or give fans more content between the major story chunks. DC is probably the best at using original digital content to support their media strategy, but they are fundamentally a comics and superhero brand, so it's not a big stretch. I'd be curious to better understand the economics of their program: whether those titles promote higher engagement and interest with DC games, TV and movies (if that's a part of what they're intended to do), and how you'd measure something like that, versus the costs of creating the content.
We've also seen a lot of comics based on videogames, but most of them are licensed to comics publishers like Dark Horse Comics, IDW Publishing or Titan Comics and sold in comic shops; very few are digital-only. Madefire's Overwatch, which is free, is the notable exception. Its high production values suggest a fairly high investment, but then again, if you are accustomed to laying out tens or hundreds of millions of dollars to develop a platform game, even the highest-end comics must look like a bargain, considering the story payload they can deliver for fans.

That's why I'm surprised we haven't seen more in this area from content that isn't inherently comic-related. One example I can think of is AMC's Breaking Bad digital "graphic novel" that filled in some of the backstory to the complex crime drama. But that wasn't very well done, and it was years ago.

Now that the market model for digital comics has settled and matured, with sky-high expectations marked down to reality, all the advantages of digital still remain to be properly exploited. It's just going to be a slightly different measure of success than what we first thought.

The opinions expressed in this column are solely those of the writer, and do not necessarily reflect the views of the editorial staff of ICv2.com.

Rob Salkowitz (@robsalk) is the author of Comic-Con and the Business of Pop Culture.