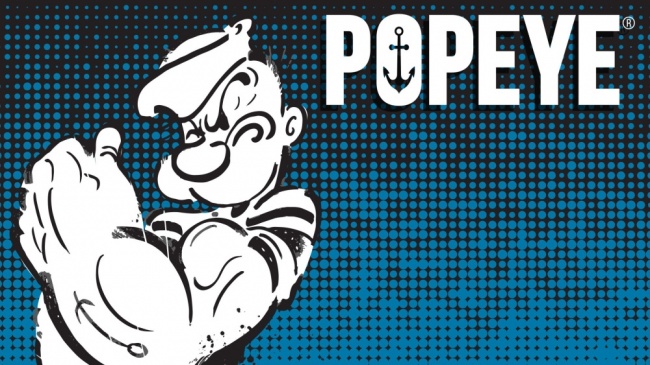 Confessions of a Comic Book Guy is a weekly column by Steve Bennett of Super-Fly Comics and Games in Yellow Springs, Ohio. This week, Bennett considers the abundant cartoon announcements related to comic book properties, and a new round of DC Comics/Looney Tunes crossovers.
I honestly had no intention of writing about cartoons again, but for some reason it's been a busy week for animation announcements.
Popeye the Sailor has always been one of my favorite comic characters, but sadly he hasn't had a particularly high media profile lately. Back in 2012, there were those great
Popeye
comic books by Roger Langridge published by IDW Publishing. There was a Popeye CGI animated feature in development at Sony to be directed by Genndy Tartakovsky, creator of
Dexter's Laboratory
and
Samurai Jack
. But Tartakovsky left the project in 2015 (see
"'Well, Blow Me Down!' Tartakovsky Says He's Off 'Popeye'"
) and while the film was supposedly still in "active development" afterward, that was the last time I heard anything about it.
That's hopefully about to change. According to an article in
Variety
,
"First New 'Popeye' Official Content in 10 Years Coming to YouTube"
. King Features Syndicate has partnered with the digital kids' network WildBrain to create "new animated content in the 'squash-and-stretch' animation style" associated with the character. It will appear on the "Popeye and Friends Official" YouTube channel, which makes sense, seeing as how online is increasingly where kids are watching cartoons.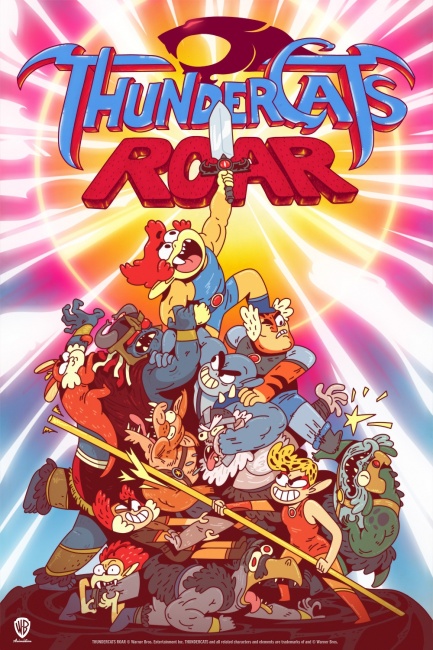 When I learned Cartoon Network was reviving
ThunderCats
(see
"'ThunderCats Roar' In New Animated Series"
), I knew what to expect. Another goofy comedy geared towards younger kids animated in the oversimplified style some are calling animation's "contemporary aesthetic." Basically, they've done the same thing they did with all of the other network's recent revivals of older cartoon franchises, like
Teen Titans Go, Be Cool, Scooby Doo
,
Ben 10
and
The Powerpuff Girls
.
News of the reboot seems to have blindsided a lot of people. Some were former fans of the original series, but most of Those Opposed seemed to focus on the new series cartoony style and its increasing prevalence in television animation. Naturally, they weren't shy about expressing their displeasure online, leading to pieces with titles like
'ThunderCats Roar' Looks Very Different To The Original Series And Fans Aren't Happy About That"
and "
Why grown adults are mad about the new 'ThunderCats'
." In an impressively short amount of time
ThunderCats Roar
has been, sight unseen, judged to be everything from "adorable" to "an abomination." All of which seems, to me anyway, to be a bit much, considering we won't be seeing the actual series until 2019.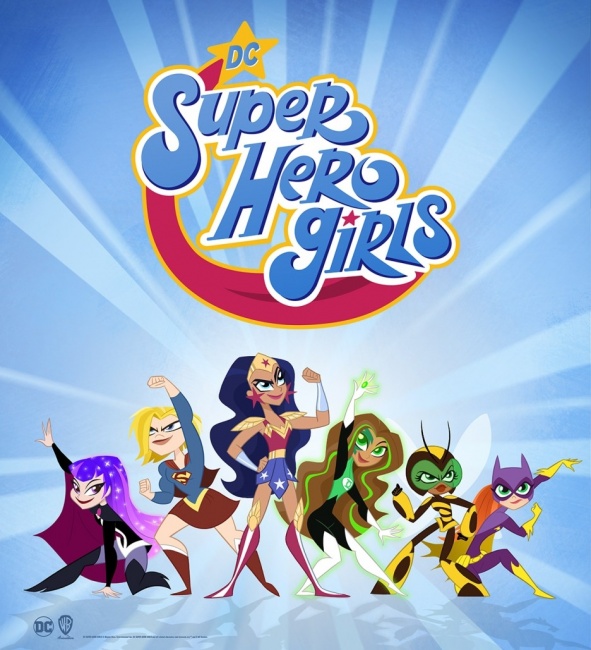 I've repeatedly written about the
DC Super Hero Girls
franchise (see
"Confessions of a Comic Book Guy - Finally, A Day Of Her Own"
), and while I knew there was an animated series in the works based on what
Forbes
has called a "billion-dollar brand," it's been a while since I've heard anything about it. Which is why I was well pleased yesterday when I saw the piece on
The Beat
website titled
"DC SUPER HERO GIRLS New Look from Emmy Award-Winning Producer Lauren Faust"
.
Lauren Faust is, of course, the developer of the
My Little Pony: Friendship is Magic
property and will serve as executive producer of the series. They still haven't announced a premiere date for the series, but Warner Bros Animation did release an image of the new character designs.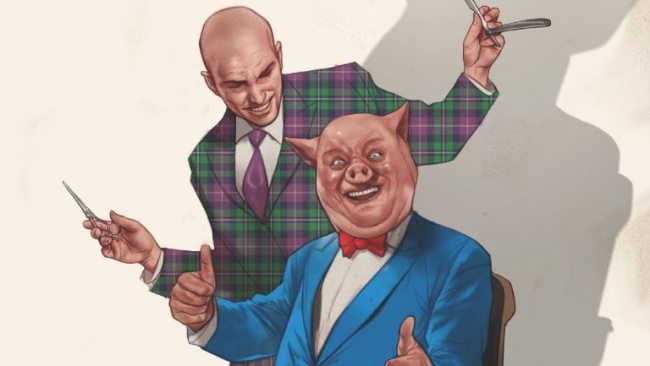 I love the DC superheroes, the same way I love the Looney Tunes characters, but I must admit I find it more than a little unsettling when the two franchises merge lanes. The way they did last year in those
DC/Looney Tunes
crossover specials. For instance, everyone else raved about the
Batman/Elmer Fudd Special
but I just found it profoundly sad, and more than a little creepy. Well, according to the piece on the
Birth.Movies.Death
website
"DC's Doing a Crossover With The Looney Tunes Again And The Results Are Horrifying
."
And they weren't kidding. I don't mind the
Joker/Daffy Duck
,
Catwoman/Tweety and Sylvester
and
Harley Quinn/Gossamer
specials, but, being a lifelong fan of his work, I just can't deal with the
Lex Luthor/Porky Pig
mash-up. Poor, poor Porky. He deserved better.
The opinions expressed in this column are solely those of the writer, and do not necessarily reflect the views of the editorial staff of ICv2.com.