This week's home entertainment offerings include a rare ambitious misfire from Disney, Ana Duvernay's A Wrinkle in Time, a disparate bunch of crime films including the Bruce Willis Death Wish and the indie black comedy Thoroughbreds, plus the latest season of South Park and the complete run of the Hulu adult animated superhero comedy series The Awesomes.
Theatrical Films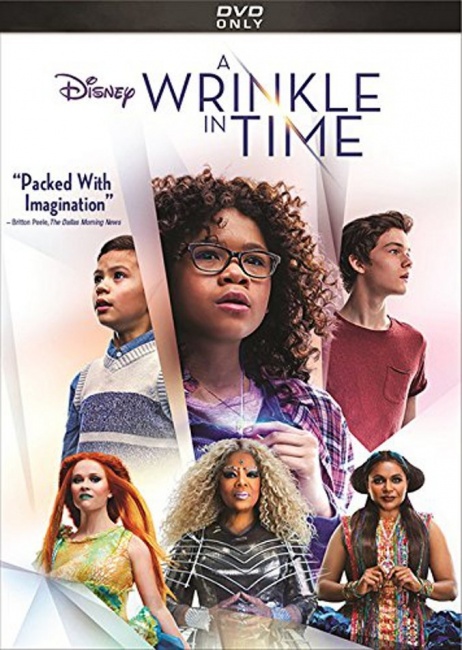 This week's highest-grossing theatrical release is Ana Duvernay's adaptation of Madelaine L'Engle's
A Wrinkle in Time
(Disney, 109 min., $29.98, BD $39.99), which was a rare money loser for the Mouse House, and has to stand as a colorful, visually bold attempt to fashion a movie out of an un-filmable book, given the novel's delicate mixture of science and fantasy.
There are several offerings for those who like action/crime films including the very unnecessary (and unsuccessful) remake of the gritty 1974 Charles Bronson revenge thriller Death Wish with Bruce Willis. The new Death Wish (MGM, "R," 107 min., $29.98, BD $34.99) is competently made and acted, but go rent the original.
Rob Cohen's The Hurricane Heist (Lionsgate, "PG-13," 100 min., $19.98, BD $24.98, 4K $29.98), was a box office bomb in spite of its interesting premise (a caper in the middle of a hurricane). It made only $12 million against a $35 million budget, and received a poor "B-" rating from its meager audience.
Another bomb was Amazon Studio's crime comedy Gringo (Universal, "R," 111 min., $29.98, BD $34.98), which wastes a great cast (David Oyelowo, Charlize Theron, Joel Edgerton, Amanda Seyfried, and Thandie Newton) on a silly script.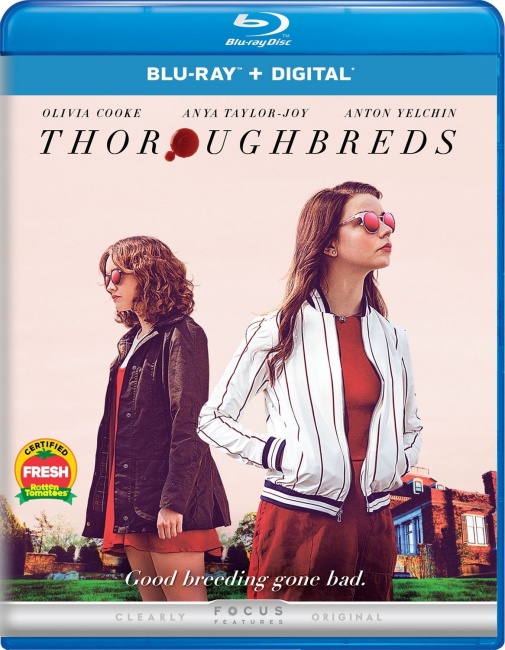 Actually the best crime film to be released this week is also a black comedy and it actually earned even less money ($2.8 million vs. $5 million for
Gringo
), but Cory Finley's
Thoroughbreds
(Universal, "R," 92 min., $29.98, BD $34.98), which was the last film made by actor Anton Yelchin. This 2017 indie film builds slowly, but steadily, and is as much a character study as it is a thriller, but those who enjoyed
Heathers
will find plenty to enjoy in this black comedy.
Also out on Tuesday is the quirky teen romance Every Day (Warner Bros., "PG-13," 97 min., $29.98, BD $35.99), which is based on the YA novel by David Levithan about a 16-year-old girl who falls in love with a "traveling Spirit" who wakes up in a different body every day.
TV on DVD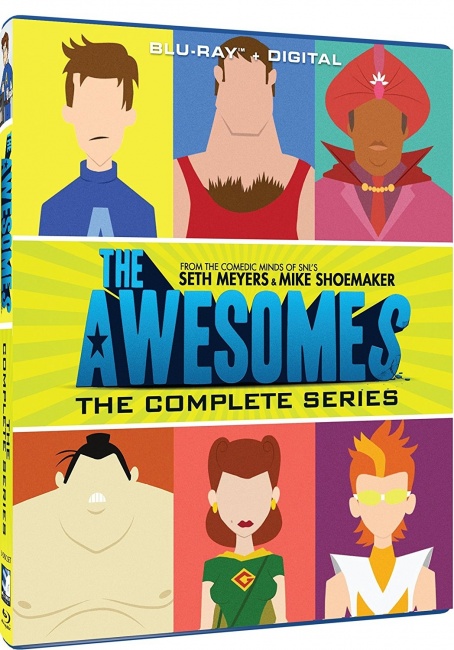 A fairly slim list of TV disc releases this week headlined by
South Park: Season 21
(Comedy Central, 223 min., $29.98, BD $39.98), the latest collection of cartoon satire from Trey Parker, along another adult animated offering, the Seth Meyers and Mike Shoemaker-created, superhero-themed Hulu series
The Awesomes: The Complete Series
(Mill Creek, 668 min., $19.98, BD $29.98), and the penultimate season of the post-apocalyptic, live-action TNT series,
The Last Ship: The Complete Fourth Season
(Warner Bros., 440 min., $29.98, BD $39.99).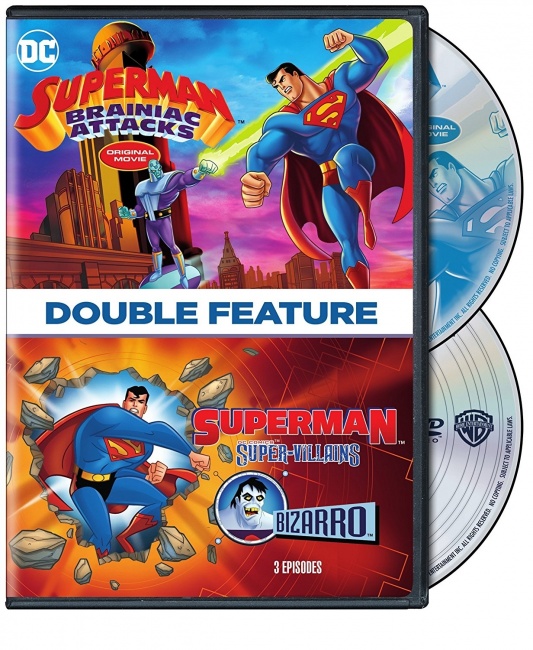 Re-releases of interest include the animated double feature
Superman: Brainiac Attacks/Super Villains: Bizarro
(Warner Bros., 134 min., $12.97), both of which have been out before, and the great 1960s science fiction series
The Invaders: The Complete Series
(Paramount, 2269 min., $39.99), which has been available for some time in individual season sets.
Anime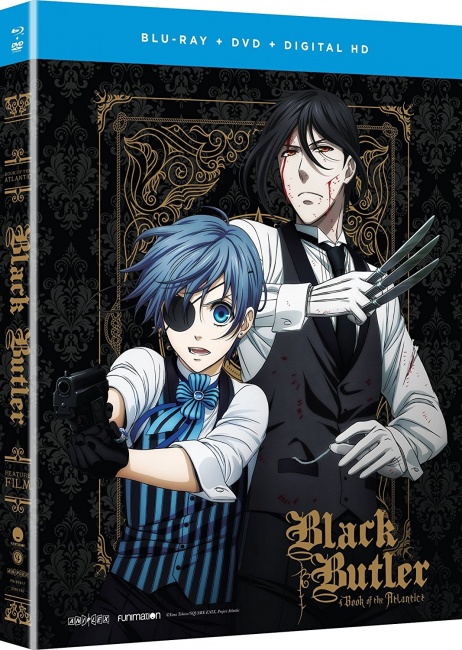 This week's anime releases include the U.S. disc debut of
Black Butler: Book of the Atlantic
(Funimation, "TV-MA, 100 min., " $29.95, BD/DVD Combo $34.98), a 2017 anime movie from A-1 Pictures that adapts the "Goka Kyakusen" story arc (manga volumes 11-14—published here by Yen Press) with the crew that produced the
Black Butler: Book of Circus
TV series.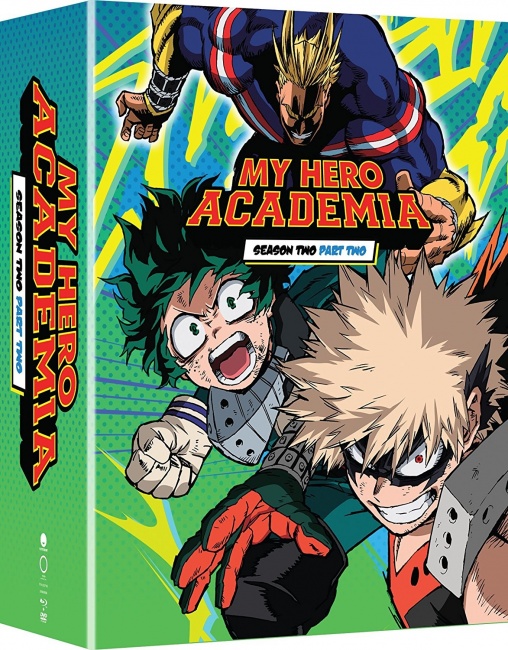 Also of great interest is
My Hero Academia: Season 2, Part 2
(Funimation, "TV-14," 325 min., BD/DVD Combo $64.98, Ltd. Ed. $84.98), which collects episodes 26-38 of anime series from Studio Bones based on the adventure manga (published here by Viz Media) by Kohei Horikoshi about a boy born without superpowers in a world where they are the norm, who then receives powers from the world's greatest hero, who also sends him to a special high school for heroes in training. The
Limited Edition
includes a 40-page art book with hero stats, an acrylic Chiba Deku keychain, 10 holographic trading cards, 4 character magnets and a roll-up pencil case.
Those who enjoy romance manga/anime should check out Anonymous Noise: Complete Collection (Sentai Filmworks, "TV-14," 300 min., BD $69.98), which collects the 12-episode 2017 series from Brain's Base that adapts the manga by Ryoko Fukuyama (published here by Viz Media) about two girls and a boy who become friends through their shared love of music, drift apart and then reunite after adolescence.
For those who enjoy anime that delve deeply into Japanese culture there is the Kabukibu! Complete Collection (Sentai Filmworks, "TV-14," Subtitles Only 325 min., $59.98) , which collects the 2017 Studio Deen TV series based on the light novel series Yuri Eda about a rare contemporary Japanese teen who loves the traditional Kabuki Theater and attempts to form a Kabuki club at his high school (things get really interesting when he allows girls into the troop).
Another key release this week is actually a live-action film, As the Gods Will (Funimation, Not Rated—Subtitles Only, 117 min., BD/DVD Combo $34.98), which was directed by the talented and prolific Takashi Miike and based on the supernatural horror manga by Muneyuki Kaneshiro. It's hard to know where exactly to discuss this film since it has appeal both to manga/anime fans and horror devotees, especially those who like "splatter" films.