Confessions of a Comic Book Guy is a weekly column by Steve Bennett of Super-Fly Comics and Games in Yellow Springs, Ohio. Bennett joins in the Gifts Week celebration with this list of his recommendations for comics gifts this holiday season (and notes the ending of Jane).
It's Gifts Week at ICv2 and I've prepared a short list of self-contained comics about well-known characters that I believe to have the kind of brand-name recognition likely to appeal to new readers (Spirou being the exception, though he is a big brand-name in Europe and I remain convinced it's still not too late for him to break the States). Though I do have to admit they're all also personal favorites of mine; strange how that happened.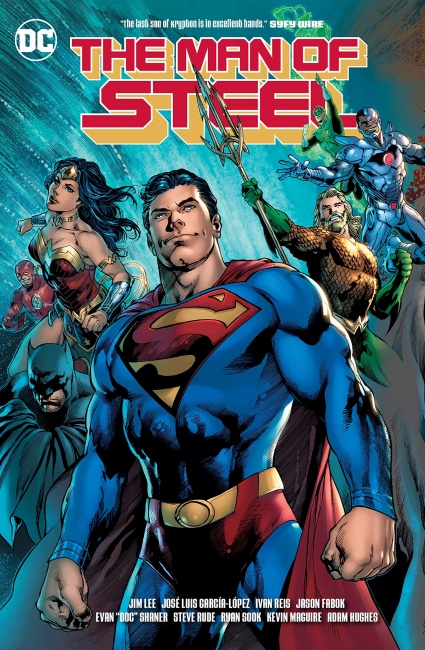 The Man of Steel (DC). Writer Brian Michael Bendis leaving Marvel for DC to write Superman was one of the biggest comic industry stories of the year. And the Man of Steel mini-series, featuring his first work on the character, was one of the most anticipated comics of the year. Happily, it more than lived to all the hype and was, in my estimation, not just a great Superman story, but one of the best superhero comics of the year. Man of Steel by Bendis and Ivan Reis (featuring additional art by Jason Fabok, Adam Hughs, Evan "Doc" Shaner, and Kevin Maguire) is a $24.99 Hardcover collecting Man of Steel #1-6 and material from DC Nation #0 and is perfect for Superman fans, fans new to the Superman comics, or anyone who knows who Superman is.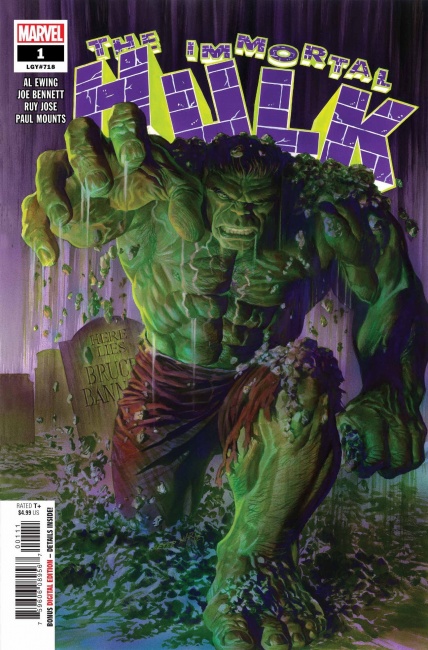 Immortal Hulk Vol. 1: Or Is He Both? (Marvel) Like most Marvel characters, The Incredible Hulk tends to get involved in epic events and bogged down in its own mythology. And while over the years he's gone through all kinds of different directions, like most Marvel characters, The Hulk is best when kept close to its original premise, in this case, an ordinary man that becomes an unstoppable monster when night falls. Writer Al Ewing takes that premise to its logical conclusion and gives us a Hulk that's an unkillable personification of rage and aggression. He's aided and abetted by the art of Joe Bennett (no relation) whose work is not only excellent, as always, but actually becomes even better as the story progresses. This $15.95 paperback collection of Ewing's first arc provides a perfect introduction to the current incarnation of the character.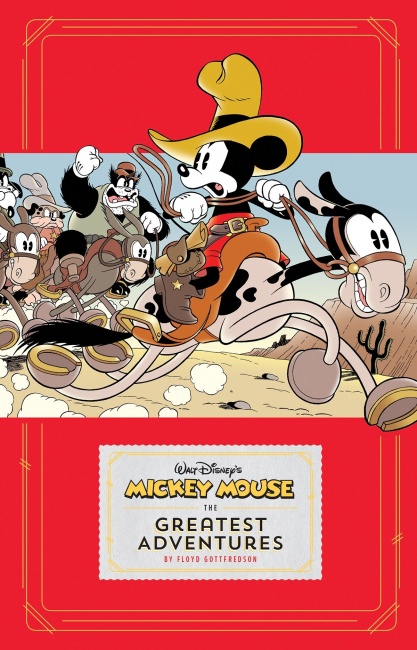 Mickey Mouse: The Greatest Adventures (Fantagraphics) In spite of the fact I'm a huge fan of the Mickey Mouse comic strip by Floyd Gottfredson I was somehow completely unaware that it was Mickey's 90th Anniversary year or that this book was coming out. Anyone who hasn't had the chance to read Gottfredson's work couldn't ask for a better introduction to his work than this full-color hardcover volume which collects some of the Mouse's greatest adventures. I realize the price of $49.99 will put some people off, but as far as I'm concerned it's more than worth it.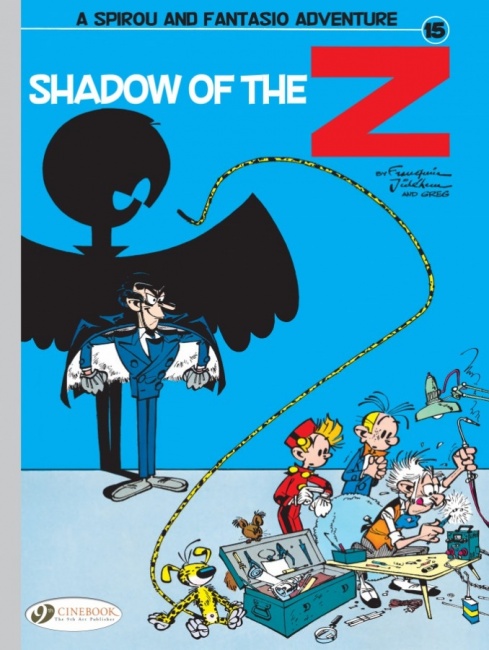 Shadow of the Z (Cinebook) Spirou & Fantasio, the adventures of the unemployed former bellboy and his reporter pal Fantasio, has long been one of my favorite European comic series. Any new volume of the series would have been welcome, but Shadow of Z is of particular interest because it features yet another grudge match between our heroes and their arch-enemy, the mad scientist/supervillain Zorglub. If your knowledge of European comics begins and ends with Tintin and Asterix, for $15.99 it's well worth the risk of giving Spirou a try.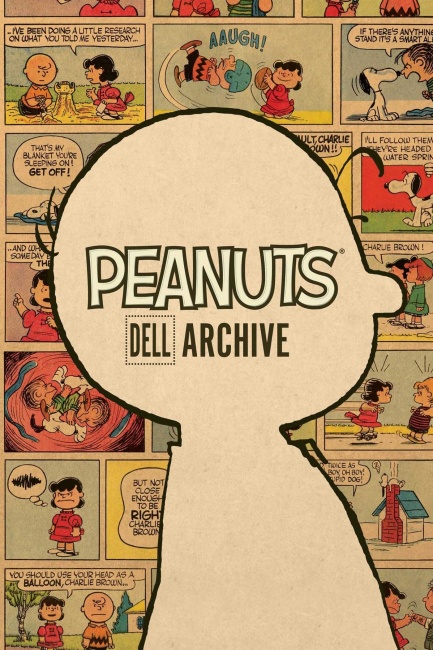 Peanuts Dell Archive (KABOOM!) Collected for the first time are these Silver Age Peanuts comic books published by Dell between 1957 and 1962 and featuring covers by Charles Schulz and art by Jim Sasseville and Dale Hale. This hardcover is a perfect gift for Peanuts fans of any age or anyone who hasn't yet encountered Charlie Brown and Snoopy, and at $24.99 it's a bargain.
I have to confess that I somehow completely missed that on Friday, October 19th the comic strip Jane by Paige Braddock ended, which is more than a little embarrassing, seeing as how I'm a fan of the strip. But it's passing did get a nice write up in The New York Times piece, "'Jane's World' Comic Strip Goes Out With a Marriage".

Braddock is also the Chief Creative Officer at Charles M. Schulz Creative Associates and being a lifelong Peanuts fan, one thing that surprised me about the story was when she talked about the influence Schulz had on Jane. I'm talking about this paragraph:
"Braddock gives Schulz a lot of credit for shaping her into the cartoonist she is. 'Until I started working directly with him, I'm not sure I had the courage to put my real authentic self into my work,' she said. 'That's one of the things I always liked about 'Peanuts' and why I think it still resonates today: Schulz's authenticity.'"
I never made the connection but it while not necessarily always 'true to life', both strips were clearly informed by the lives and experiences of its creators, I was also struck by a word she used: authentic. I wish more comics, no matter how "fantastic" the subject matter, had the kind of authenticity that Jane had.
For all our Gifts Week articles on 2018 holiday merchandising, see "It's Gifts Week at ICv2!".
Click Gallery below for full-size versions of all the images!
The opinions expressed in this column are solely those of the writer, and do not necessarily reflect the views of the editorial staff of ICv2.com.