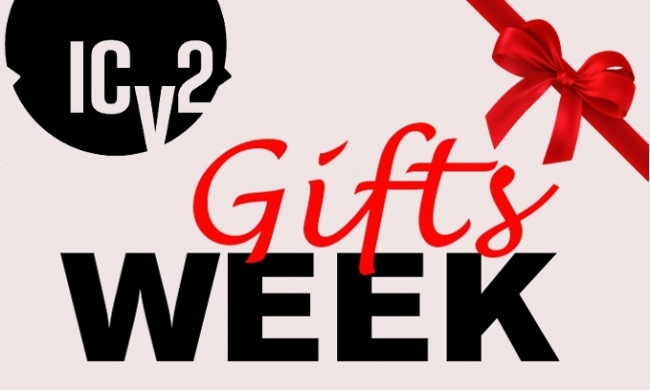 An ICv2 Release
. The holidays offer geek culture retailers a unique opportunity to build sales across both their frequent and infrequent customer bases. To those buying gifts for the most committed gamers, fans, and collectors, it's a chance to sell across the price spectrum, from stocking stuffers to high-priced games, books, box-sets, and merch. And to those gifting newbies that are just exploring a new geek category, it offers an opportunity to sell introductory products that might build a new customer that could buy in that category for years to come.
ICv2 is exploring opportunities to merchandise gift items in multiple categories on ICv2.com this week with special content supported by sponsors Bushiroad, VIZ Media, UltraPro, Pokemon, and Lion Forge.
We'll be running special features and columns on merchandising holiday gifts this week; watch the list below for our updated list of articles for ICv2's Gifts Week!
Features
Art Books - The Perfect Holiday Gift Item
Good Gifts for Collectible Card Players
Box Sets and Slipcases for Holiday Gifts
Impulse Items for Stocking Holiday Game Displays
Kids Graphic Novels: 2018 Gift Guide
Column
Some Great Gift Ideas for Comic Fans
Rolling for Initiative--It's Gift Week at ICv2 So Here Are Four Things I Think Will Be Hot
Confessions of a Comic Book Guy -- It's a Gift!