This week's home entertainment offerings include the most successful animated superhero film ever, Spike Lee's best film in years, and Sacha Baron Cohen's corrosive, entrapping satire Who Is America?
Theatrical Movies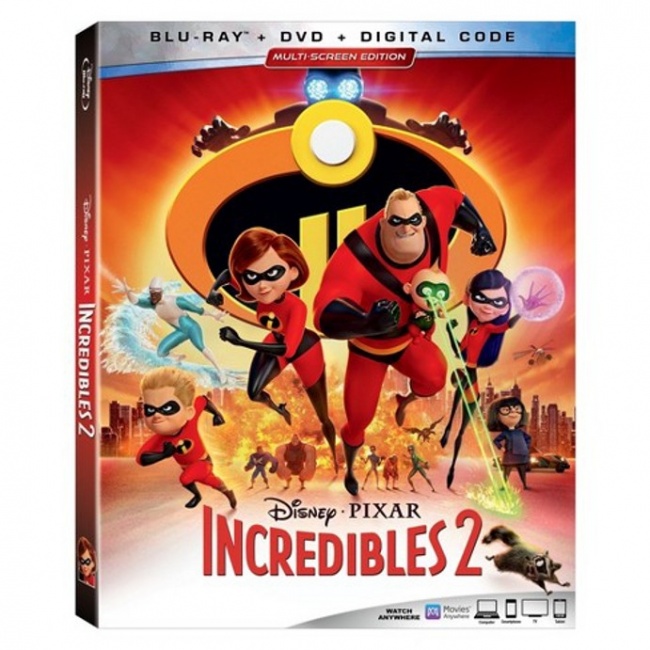 This week's top release is Brad Bird's
Incredibles 2
(Disney, "PG-13," $29.99, BD $35.99, 4K $42.99), one of 2018's most successful superhero films. With Pixar's peerless technique plus a strong story laced with plenty of humor and action
, Incredibles 2
is one of 2018's most enjoyable cinematic experiences.
Disney has had considerable success with live-action/animated hybrids, but Christopher Robin (Disney,"PG," $29.99, BD $36.99) was not a hit in spite of the best efforts of Ewan McGregor and the animated inhabitants of Pooh Corner. Still parents with young children might want to catch up with this harmless and sometimes charming film on video.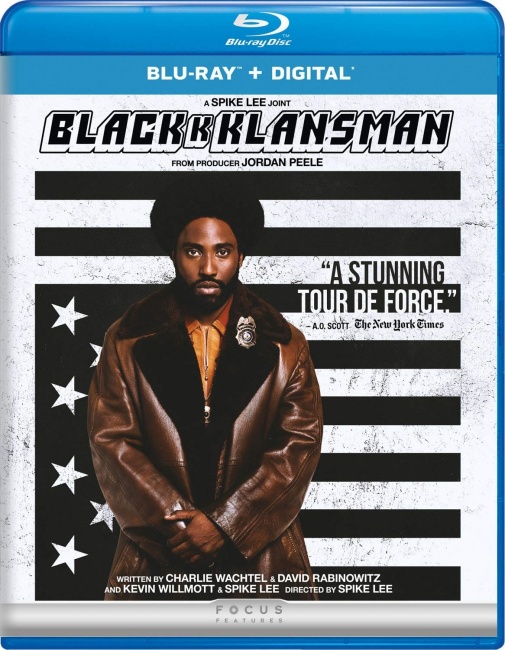 BlacKkKlansman
(Universal, "R," 135 min., $19.99, BD $22.99, 4K $32.99) is Spike Lee's best reviewed film in years. The fact that it is based on a true story gives the film's humor an extra jolt, and it is certainly more relevant than ever given the today's political and racial climate.
The "most unnecessary remake of the year" award goes to the folks behind the 2018 version of Papillon (Universal, "R," 134 min., $22.98, BD $29.98), which stars Rami Malek and Charlie Hunnam in a seemingly endless saga of an escape from Devil's Island.
TV on DVD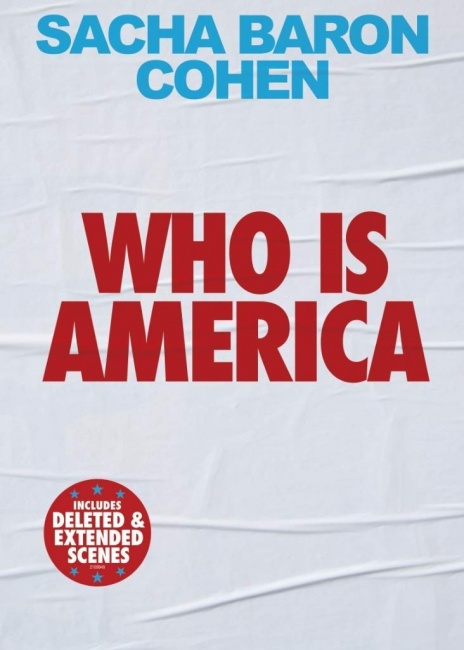 This week's new releases hold some interest for geek viewers, especially those who love the snarky, entangling humor of Sacha Baron Cohen. Cohen's
Who Is America?
(Paramount, 191 min., $24.99) is a relentless satires of American politics, both left and right—the sequence in which Cohen poses as an Israeli counterintelligence operative who advocates arming children ages 3-6 to aid in the "war on terror" is simply hilarious.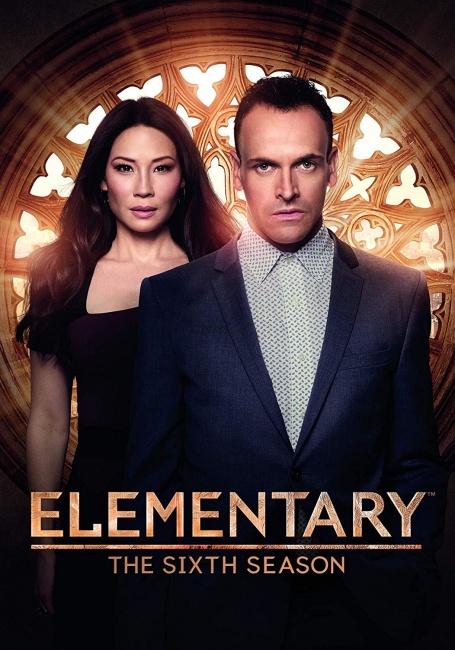 Also of interest are the excellent Sherlock Holmes spin-off
Elementary: Season Six
(Comedy Central, 885 min., $44.99), which features strong storylines and excellent performances from Johnny Lee Miller and Lucy Liu as the modern day Holmes and Watson; the politically-aware
The Good Fight: Season 2
(Paramount, 651 min., $29.99), an adroit legal drama that is a continuation of the award-winning The Good Wife; and
Succession: Season One
(HBO, $49.99, BD $59.99), a behind-the-scenes saga about the fight for control of giant media empire owned by the increasingly enfeebled patriarch of a fractured family (loosely based on the battle for control of Sumner Redstone's Viacom).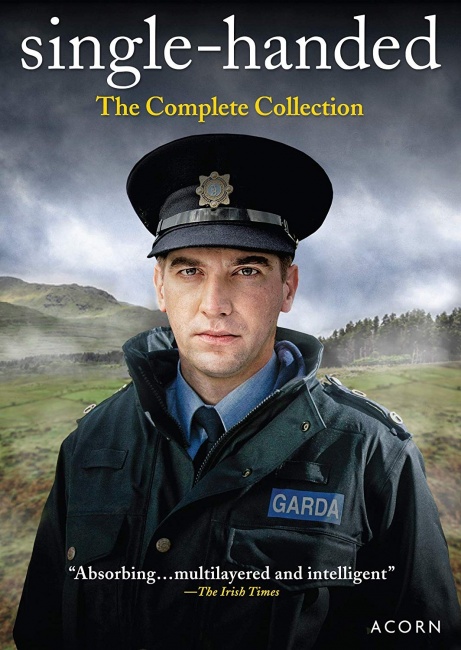 This week's top offering from overseas is
Single-Handed: The Complete Collection
(Acorn Media, 582 min., $64.99), a gritty Irish crime drama set on the country's wild west coast. This collection includes six regular episodes, plus three feature-length TV movies.
Anime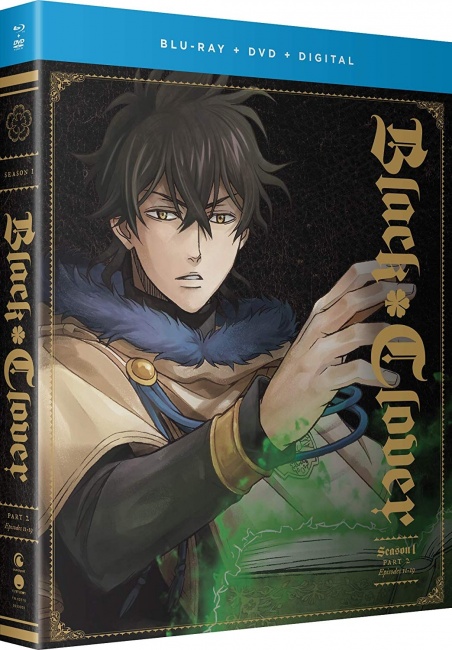 This week's new anime offerings include
Star Blazers 2199: Part 2
(Funimation, "TV-14," 325 min., BD/DVD Combo $64.98), which contains episodes 14-26 of the 2013 anime TV series remake of the classic 1970s space opera o
Space Battleship Yamato
series created by Leiji Matsumoto and Yohsinobu Niishizaki;
Kino's Journey: The Beautiful World
(Funimation, "TV-14," 300 min., BD $64.98), which includes all 12 episodes of the 2017 anime from Lerche that is based on the philosophical/adventure light novel series written by Keichi Sigsawa; and
Black Clover: Season One, Part
2 (Funimation, "TV-14," 225 min., BD/DVD Combo $54.98), which contains episodes 11-19 of the 56-episode 2017 series from Pierrot that is based on the fantasy manga by Yuki Tabata (published here by Viz Media), and has been shown on the Adult Swim's Toonami late night block.
The 2005-2006 Negima!? TV anime series from Shaft, which was previously released here over a decade ago, is available in a new Blu-ray edition (complete with 2 OVAs), the Negima!? Complete Collection (Sentai Filmworks, "TV-MA," 705 min., $89.98).
For younger viewers there is Pokemon the Series: Sun and Moon Complete Collection (Viz Media, "TV-Y7," 880 min., $49.99), which collects the 43-episode twentieth season of the Pokemon saga, which aired in Japan in 2016-2017.