This week's home entertainment offerings include one of this summer's biggest action movie hits, the giant shark saga, The Meg, plus the first season of the new Star Trek prequel TV series, the third season of the comic book-based Preacher, Albert Hughes' excellent prehistoric boy-with-a-dog saga, Alpha, as well as a nuanced documentary about The Grateful Dead.
Theatrical Movies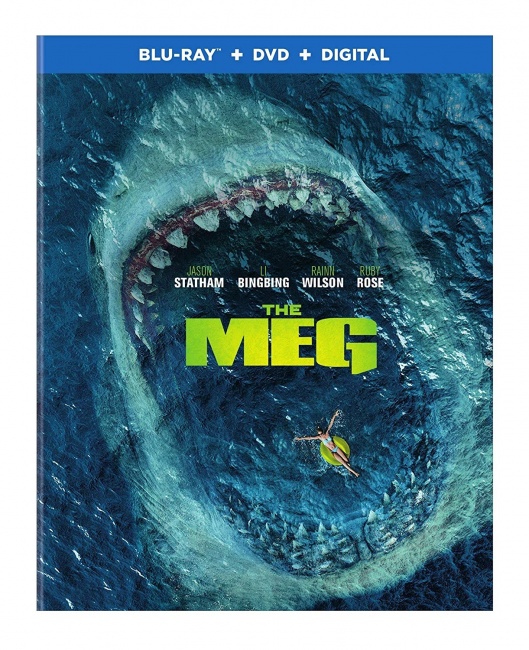 This week's highest-grossing release is
The Meg
(Warner Bros., "PG-13," $29.95, BD $35.99, 4K $44.98, 3D $49.98), a "shark tales" fantasy about a 75-foot prehistoric Megalodon that menaces a deep sea submersible.
The Meg
won no favor from the critics, who referred to it as just another "big dumb summer movie," but shark fanciers will like the well-rendered special effects, and remember, in spite of the bad reviews and mediocre word-of-mouth, this giant shark saga scared up $142 million at the domestic box office, so you know it has some thrills.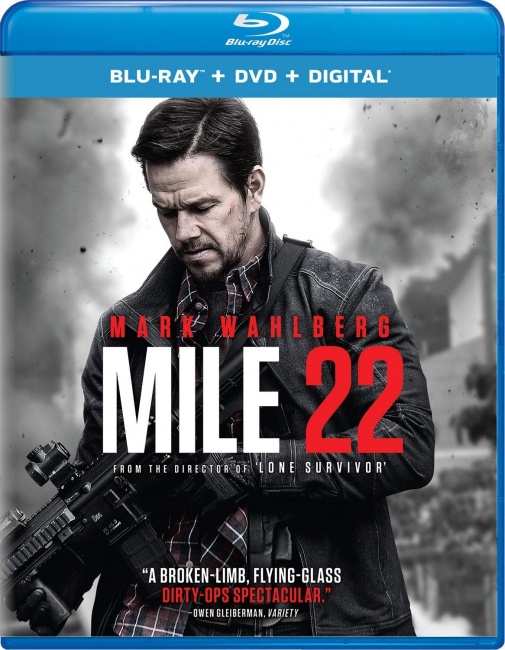 For action fans who found
The Meg
lacking in terms of gun violence, there is
Mile 22
(Universal, "R," 95 min., $29.98, BD $35.98), which re-teams star Mark Wahlberg and director Peter Berg in a confused saga about a black ops team charged with extracting an asset from a Southeast Asian country. While the ending clearly hints that
Mile 22
was to be the start of a franchise, the film's poor box office showing means that it will most likely be a one-off. Still those who enjoyed the cordite-enhanced realistic violence of Berg and Wahlberg's
Sole Survivor
will find plenty of similar action scenes in
Mile 22.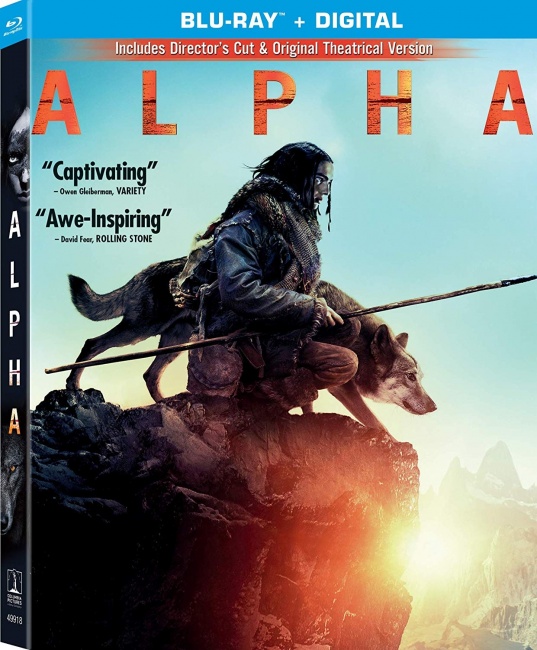 Those in search of a different sort of action film might want to consider Albert Hughes'
Alpha
(Sony, "PG-13," $30.99, BD $34.99), a beautifully photographed film set in prehistoric Europe in which a young hunter befriends an injured wolf, who eventually becomes the boy's hunting companion. Dog lovers especially will find a lot to like about
Alpha
, which was one of the most original films of 2018.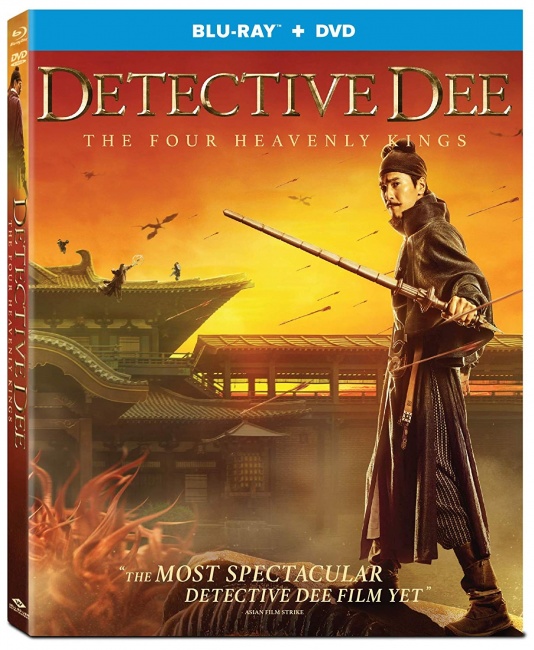 Other movies of interest out this week include
Puzzle
(Sony, "R," 103 min., $25.99), Marc Turtletaub's solid remake of an excellent 2010 Argentinian film about a housewife who discovers she has an extraordinary talent (solving jigsaw puzzles), and how her recognition of her gift changes her life; the indie romantic comedy
Juliet Naked
(Lionsgate, "R," 97 min., $19.98, BD $21.98), which is based on a Nick Hornby novel: and Tsui Hark's highly entertaining Tang Dynasty wuxia fantasy
Detective Dee: The Four Heavenly Kings
(Well Go, 132 min., $24.98, BD $29.98).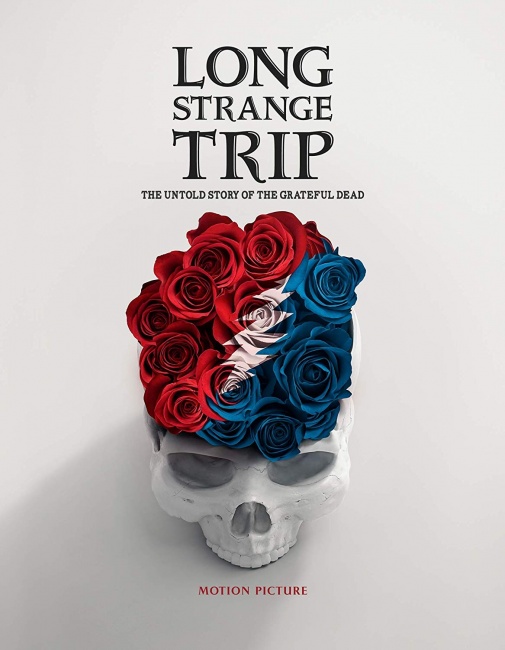 This week's top documentary release is Amir Bar-Lev's
Long Strange Trip
(Rhino, $29.98), a four-hour examination of the rise of San Francisco's Grateful Dead that provides enough social context and fascinating footage to appeal to those who weren't particular fans of the band, as well as to Dead Heads, who will get every reference and nuance of this in-depth portrait of one of the key bands of the 1960s and 70s.
TV on DVD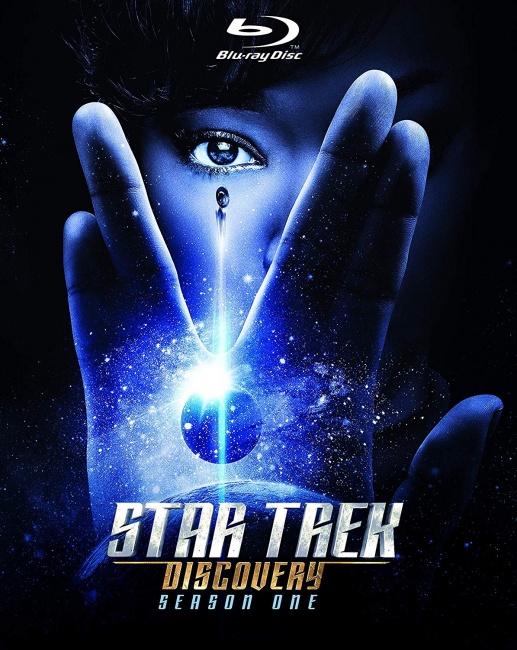 There are two releases this week that should be of great interest to geek viewers. The first is
Star Trek: Discovery: Season One
(Paramount, 671 min., $41.99, BD $50.99), which contains the 15-episode first season of the latest
Star Trek
TV series, which was restricted to the CBS All Access network, which means that many potential fans are yet to see this saga, which is set during the Federation/Klingon War, about ten years prior to the events in the original
Star Trek
TV series.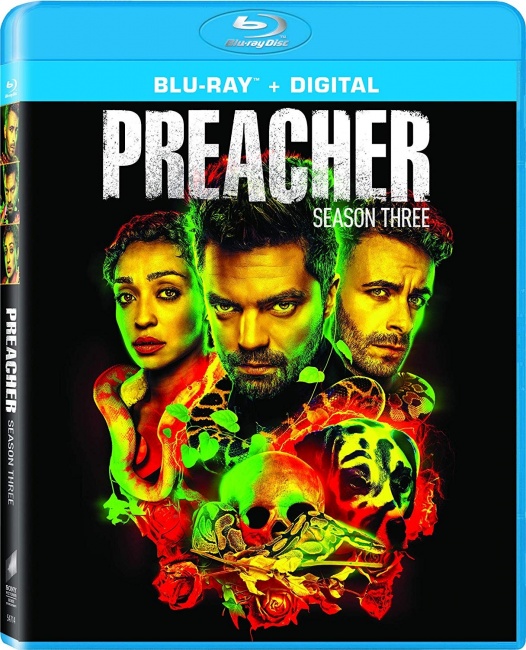 Also of very great interest is
Preacher: Season 3
(Sony, $35.99, BD $45.99), the AMC series based on the comic book by Garth Ennis and Steve Dillon. Season 3, which has a rating of 92% positive on review aggregator Rotten Tomatoes, manages to tell narratively compelling stories without sacrificing the over-the-top debauchery, violence, and satire that made the black humor of the comic series so appealing.
Other series of interest include the "filmed-in-Columbia" Netflix drug thriller Narcos: Season 3 (Lionsgate, 529 min., $19.97, BD $19.98), which has a 91% positive rating on Rotten Tomatoes; and, for those who love the Royals, The Crown: Season 2 (Sony, 607 min., $45.99, BD $55.99), which stars Clair Foy as a young Queen Elizabeth.
Anime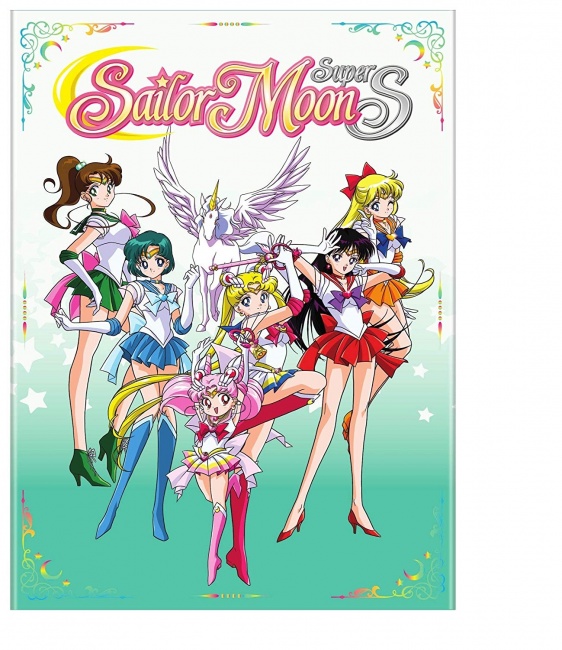 This week's top release is the new edition of a key portion of the classic 1990s
Sailor Moon
anime series based on the manga by Naoko Takeuchi.
Sailor Moon SuperS, Season 4, Part 2
(Viz Media, "TV-14," 456 min., BD/DVD Combo $39.99), which contains episodes 147-166 from the fourth season of the
Sailor Moon
anime series (the fourth season was a 39-episode affair that includes episodes 128 to 166 in the
Sailor Moon
canon).
This week's releases of more recent anime include: A Sister's All You Need (Funimation, "TV-MA," 300 min., BD $54.98), a romantic comedy based on the light novel series by Yomi Hirasaka, who also wrote the scripts for the 12-episode 2017 anime series from Silver Link; Code: Realize-Guardian of Rebirth-Complete Series (Funimation, "TV-14," 300 min., BD/DVD Combo $64.98), a 12-episode 2017 series from M.S.C. based on an otome visual novel about a girl with poisonous skin, who is befriended (and liberated) by Arsene Lupin; and Twin Star Exorcists: Part 3 (Funimation, "TV-14," BD/DVD Combo $54.98), which contains episodes 27-40 of the 50-episode supernatural/action/adventure TV anime from Pierrot that is based on the shonen manga series by Yoshiaki Sukeno (published here by Viz Media).