Confessions of a Comic Book Guy is a weekly column by Steve Bennett of Super-Fly Comics and Games in Yellow Springs, Ohio. This week, Bennet looks at the new Popeye shorts, the Ducktales Christmas episode, a Ducktales character not expected here, and how Monica's Gang meets the Justice League.
Back in May (see "
Confessions of a Comic Book Guy - This Week In Toons
") I wrote how King Features Syndicate would be streaming "new animated content" for the
Popeye and Friends
Official YouTube channel (see "
Stock Up on Spinach – Popeye Is Back
"). This is apparently becoming the thing to do with classic intellectual properties as they recently announced the same sort of thing for another long-absent character, Woody Woodpecker (see "
Woody Woodpecker Returns
").
Well, that content dropped (or whatever it is that content does) over the weekend as I read the
New York Times
piece
New Popeye Videos Show What 90 Years of
Spinach Can Do for a Guy
. The first short is up and as the piece puts it, "Popeye is a more youthful fellow and a clean-shaven Bluto is more interested in stealing Popeye's spinach than he is the heart of Olive Oyl." The Sailor is now also an environmentally conscious fellow who "collects rainwater and grows his own spinach" and so far has shown no interest in engaging in fisticuffs.
According to a tweet from the official Popeye Twitter account, the
Popeye Island Adventures
series is intended to "introduce Popeye to today's children" and "is catered to a 2+ age demographics." And having seen the first short I can verify it's not likely to be enjoyed by anyone older than that. For those that know who the character is, there's an online revival of the comic strip under the name "Popeye's Cartoon Club." If that sounds familiar, it was also the name of a How-To-Draw Popeye feature that ran in the Sunday strips during the 1930s. Each week it will be drawn by a different artist and those announced so far include Alex Hallett, Erica Henderson, Roger Langridge, and Jeffrey Brown.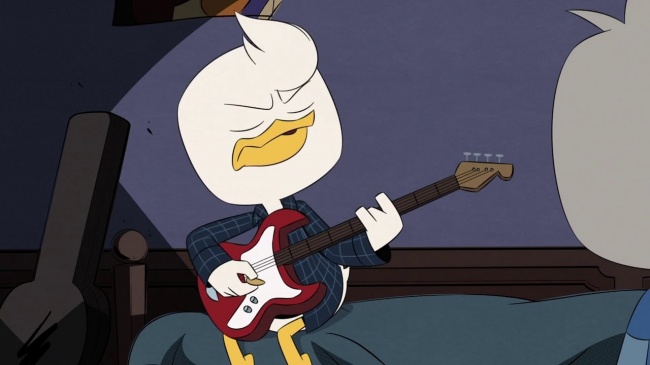 When it comes to TV Christmas specials, supply overwhelmed demand a long time ago, but one well worth seeing this season is the
DuckTales
episode "Last Christmas!" The plot is a clever variant on Dickens'
A Christmas Carol
and it's chockablock with fun, odd and touching moments. For those who have been waiting to see more of the nephews' missing-in-action mother there's an appearance by a young version of Della, but even better, we learn that Donald Duck was once a belligerent emo boy. I've always thought of Donald as just being a jerk, but having seen his younger self I get the feeling there's a reason why adult Donald has anger management issues.
Previously (see "
Confessions of a Comic Book Guy - He's Back
") I wrote about how the
DuckTales
episode, "The Hidden Depths of Cousin Fethry!" gave us a look at Fethry, a Disney character popular in Europe but essentially unknown in America. There are other duck characters like that, like John D. Rockerduck, a rival billionaire, created by Carl Barks but used only once, who became a regular opponent of Scrooge overseas (like Fethry, he'll also appear in an upcoming episode of
DuckTales)
.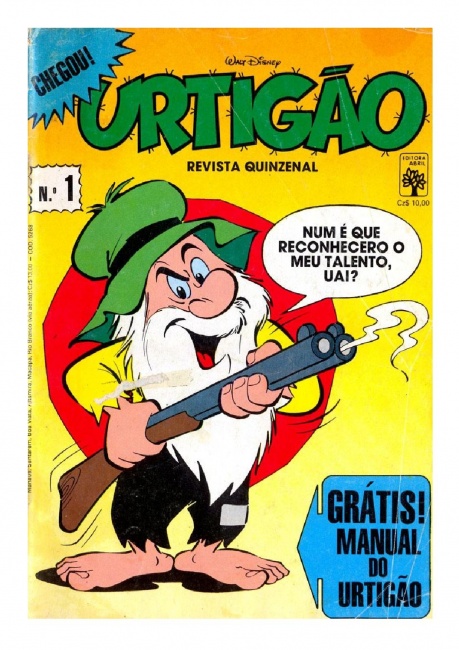 But while European comics featuring Rockerduck have been translated into English, online I came across a character I'm fairly confident will remain unknown here; Urtigao. According to his (simplified English) Wikipedia page Urtigão (originally Hard Haid Moe) was created for the Walt Disney Studios by Dick Kinney and Al Hubbard. This cantankerous and temperamental human hillbilly dwells in a swamp south of Duckberg and frequently clashes with members of the duck family.
Just as you wouldn't expect to see an actual human in Duckburg, you also wouldn't expect something as indigenously American as the "hillbilly" to do well internationally. But apparently, Urtigão is quite popular in both Italy and Brazil. I have no evidence, but I'm going to ahead and assume the
Beverly Hillbillies
TV show had something to do with familiarizing foreign audiences with the concept. I'd also like to say that the feuding "hillbilly" is a hurtful outdated stereotype that's no longer in use, but the truth is it still occasionally pops up in American cartoons (like Fuzzy Lumpkins in
The Powerpuff Girls
and Old Man McGucket in
Gravity Falls
).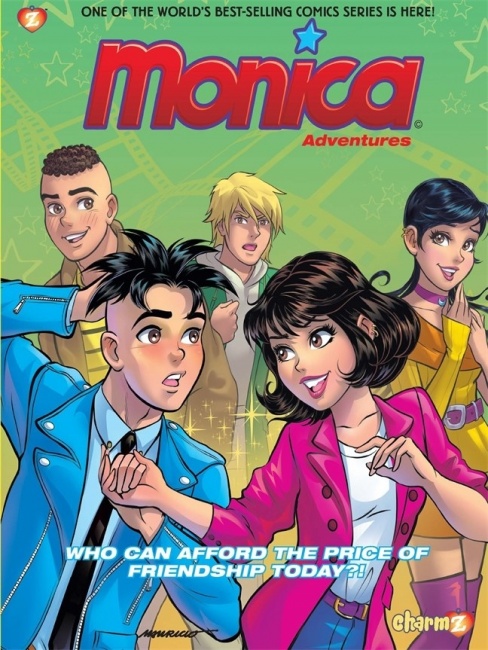 And, finally, here's another example of how the worlds of foreign and domestic comics can unexpectedly collide. While on the Amazon site quite by accident I discovered that in January the publisher Papercutz would be releasing three paperback volumes of
Monica Adventures
, an English version of Brazilian cartoonist Mauricio de Sousa's long-running Turma da Monica (Monica Teen). As you might imagine, given my interest in international comics, this is a comic I'm eager to read.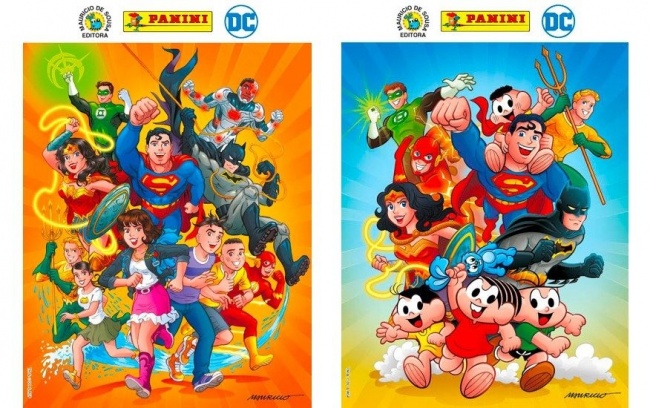 Then, also entirely by accident, I came across a piece on the
Superman Homepage
website,
Turma da Monica Meets the Justice League in Brazil
. In Brazil, the Panini Group publishes both the Monica comics and the Portuguese editions of DC Comics. And this month the characters from Monica Teen and Monica's Gang (a version of the characters as little kids) will be crossing over with DC's Justice League.
The opinions expressed in this column are solely those of the writer, and do not necessarily reflect the views of the editorial staff of ICv2.com.