Hulu makes a major deal, Pennyworth and The Mandalorian casts grow, and more in the latest geek TV news.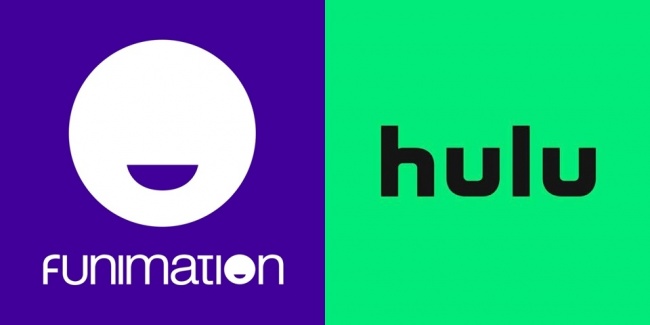 Hulu, already a major player in anime streaming, has landed a first-look deal with FUNimation. Under the deal, Hulu will get first dibs on the U.S. streaming rights for FUNimation-licensed anime, making Hulu and FUNimation the exclusive destinations for a number of new subtitled anime series to air day-and-date with the Japanese broadcast, as well as dubbed versions of the series, according to
Variety
. Hulu plans to add more than 20 seasons of new simulcast anime per year, with dubbed versions to follow. Negotiations for specific properties are underway, but Hulu and FUNimation are already the only streaming destinations for megahits
Attack on Titan
,
My Hero Academia
, and
Tokyo Ghoul
. FUNimation's partnership with Crunchyroll recently dissolved, allowing the expansion of Sony-owned Funimation's anime streaming business (see "
Media Titans Get Ready to Rumble on Anime
").
Polly Walker (
Rome
,
Caprica
) has joined the cast of
Pennyworth
, Epix's prequel series about Alfred Pennyworth's post-army and pre-Wayne Manor days in the 1960s. Walker is playing Peggy Sykes, a dominatrix and matriarch of a family of maniacs (via
Deadline
). She joins previously cast Jack Bannon, Ben Aldridge, Jason Felmyng, Paloma Faith, Ryan Fletcher, and Hainsley Lloyd Bennett (see "
Satanic Temple Takes Legal Action Against 'Sabrina,' Falcon and Winter Soldier Series, Sexual Misconduct Charges Against 'Runaways' Actor, 'Pennyworth Casting,' Doom Patrol in 'Titans' Promo
").
Get ready, witches. Netflix's
Chilling Adventures of Sabrina
will return on April 5. Netflix dropped a teaser trailer for Part 2 of the series, which features witchy shenanigans galore. Part 1, which includes the first ten episodes of the 20 that Netflix ordered, bowed on October 26 (see "
'The Chilling Adventures of Sabrina' Trailer
"). The Satanic Temple recently sued Netflix for copyright infringement over the use of a statue of Belial in the series, and the case was settled for an undisclosed amount (see "
Disney's OTT Service Name, 'Rogue One' Series, Satanic Temple Sues Netflix, Netflix Adds New Anime, Grant Morrison Adapting 'The Invisibles' For TV
").
There won't be more
Tales from the Crypt
. TNT had placed a 10-episode series order for a revival from M. Night Shyamalan (see "
M. Night Shyamalan's 'Tales From the Crypt' Gets Series Order
"), but the series was quietly cancelled without explanation. "We tried everything that we could," Shyamalan said in a recent interview with
Digital Spy
. "That was so mired in people that had rights to it, constantly mired from the original comic books to the people that did the original show and that was a very contentious era for that show and who was involved and all the stuff that had nothing to do with me, a generation before me. " Despite Shyamalan's pleas, he wasn't able to navigate the complicated ownership issues and free the Crypt Keeper once more.
Nick Nolte is joining Jon Favreau's
The Mandalorian
reports
Variety
. He will join previously cast Pedro Pascal (
Narcos
) and Gina Carano (
Deadpool
), but as is par for the course, Disney is keeping mum about character details (see "
Hulu's 'Wild Cards,' 'The Mandalorian' Casts Lead, Aardman Goes Employee Owned, 'Alf' Reboot Booted, Michael Chabon Writes 'Star Trek'
"). Taika Waititi (
Thor: Ragnarok
), Bryce Dallas Howard (
Jurassic World
), Rick Famuyiwa (
Dope
), Deborah Chow (
Jessica Jones
), and Dave Filoni are directing episodes of the
Star Wars
spinoff, which will air on Disney+ (see "
'Watchmen' First Look, 'Pennyworth' Cast, CBS Orders 'Secret Six' Pilot, 'The Witcher' Adds Leads, 'The Mandalorian' Directors
").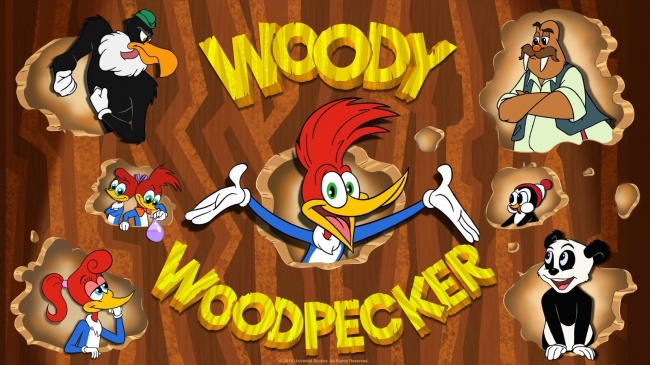 Woody Woodpecker
is returning in a new 10-episode series from Universal Pictures International and Universal 1440 Entertainment. The series will air starting this month on YouTube and in the YouTube Kids app in English, Spanish, and Brazilian Portuguese. Woody Woodpecker was created by Walter Lantz and debuted in 1940. The impish bird found a home on TV starting in 1957, airing around the world for several decades. Woody isn't the only classic cartoon character getting a YouTube reboot; Popeye is also getting his own web series (see "
Stock Up on Spinach - Popeye Is Back
").