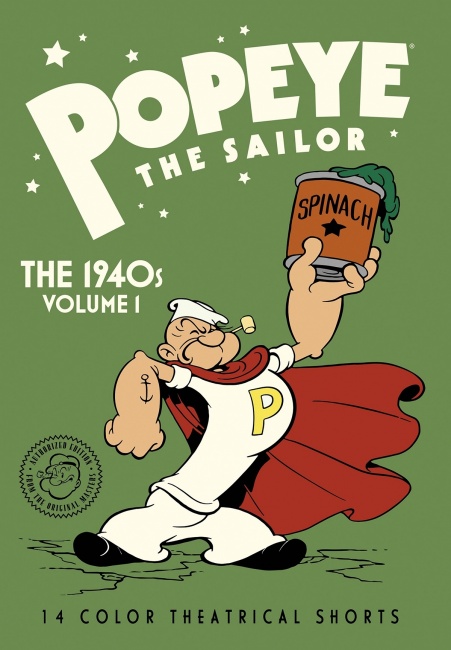 Everything is coming up Popeye in the coming weeks with a remastered collection of classic shorts, new animated shorts, and new comic strips planned for 2019.
On December 11, the Warner Archive Collection will expand to include Popeye the Sailor: The 1940s, Volume 1, a remastered high-definition collection of Popeye's first 14 animated shorts, including several that haven't been seen in their original form in more than 60 years. All of the included cartoons are complete and uncut and retain their original titles. The collection will be available on Blu-ray, DVD, and digital streaming.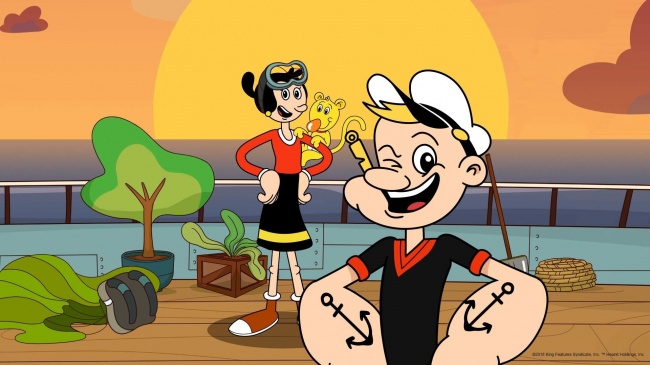 Popeye is also getting a modern-era reboot in the form of animated shorts that recently began airing on YouTube (see "
Confessions of a Comic Book Guy - This Week in Toons
"). The new iteration of Popeye is more youthful and environmentally conscious than previous incarnations according to
The New York Times
. The initial series will consist of 25 two-minute videos and is produced by WildBrain, the studio behind
Yo Gabba Gabba
.
In 2019, King Features will launch Popeye's Cartoon Club online, presenting a series of all-new comic strips from a variety of artists. Popeye comics veteran Roger Langridge (see "Review: 'Popeye' #1") contributes, as do Alex Hallatt (The Book of Culls, FAB Club), Erica Henderson (The Unbeatable Squirrel Girl), Tom Neely (Henry & Glenn Forever), Lar deSouza (Munchkin), Jeffrey Brown (Darth Vader and Son, Lucy & Andy Neanderthal), and others.
E.C. Segar's Popeye will celebrate his 90th anniversary in 2019. The spinach-loving sailor has long been a part of the pop culture lexicon for generations, inspiring cartoons, comics, toys, games, films, multi-million dollar pieces of art (see "Comics and the Art World), the childhood consumption of spinach, much more.