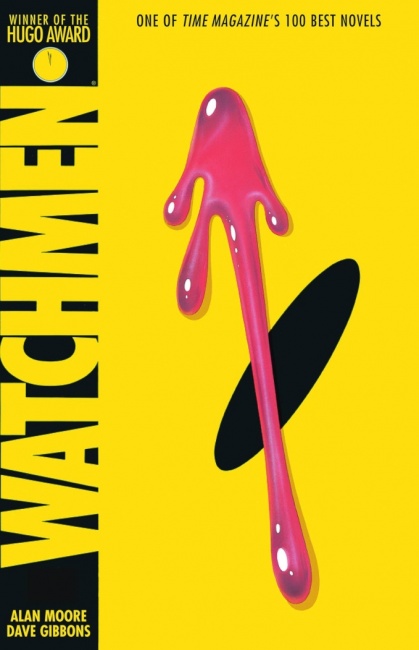 'Tis the season... for evergreens.
As comic and game specialty stores whip into a final Christmas push, the biggest items under the tree this year will look a lot like the biggest items last year.
"A lot of the evergreen graphic novel titles will be really strong, the Raina Telgemeier titles,
Bone
,
Amulet
, and the mainstream Batmans, Watchmens, and classic Marvel stuff," said Joe Field of Flying Colors Comics in Concord, CA. Field said this is the ongoing trend.
"It doesn't look there will be any main gift book from the 'regular' comics publishers, but it hasn't been that way for the last 2-3-4 years," Field relayed. "What December has become is a chance for people to catch up on what they might have missed earlier in the year and have those items on their wish list, and lean back into the really classic stuff."
Graham Crackers Comics, a massive chain spanning 12 stores, does see one major gift item from the big two.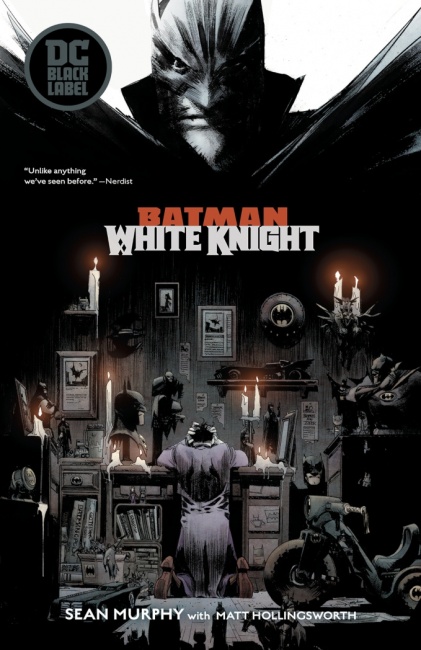 "The
Batman: White Knight
paperback will be the go-to item this year," said Graham Crackers co-owner John Robinson. "Great quality story and art, and it's a brand new release so most people don't own it. I'm making sure all of our stores are stocked deep."
At The Dragon, a three-store chain in Guelph, Ontario, the emphasis is always on giving. "We're very much a gift destination year-round," said owner Jenn Haines. "Some stores tell me they don't do appreciably better in December because the bulk of their customers are buying for themselves. If your December isn't your largest sales month, it's worth looking at shifting things around, trying to get that gift-giving budget through your door."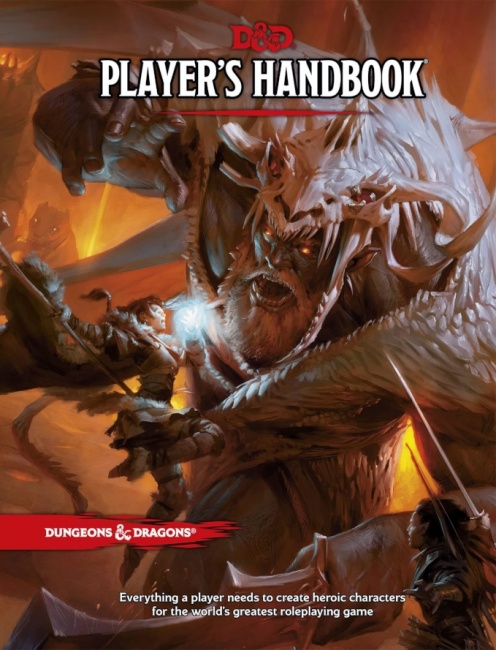 There's no doubt what the biggest item is at The Dragon —
Dungeons & Dragons 5th Edition
.
"When they came out with
5th Edition
, they found a great way to make the game playable quickly" Haines said. "You don't have to know everything in order to start playing, and you're not doing crazy math equations anymore. It's a game that's now easy to teach. So families are getting into it, kids are playing it at school. It's become socially acceptable.
Dungeons & Dragons
is so, so incredibly popular again. It's not just the books, but the miniatures, the dice, everything. It is amazing to see everything from that game go."
Jen King at Space Cadets in Houston also emphasizes the gift aspect.
"Plushes are strong this year," she said. "It's odd for me to say, because we really are primarily a comic shop, but it's a good holiday item, and there's just something about this year. They're just super-cuddly? People like them this year."
King also has no problem taking the gift fight to other retailers' doors.
"We see Michael's and Hobby Lobby carrying Pops and plush," she said. "So I'm like, 'Okay, if you're dipping into my marketplace, I'm going to carry art supplies.' And I have. We don't have a huge selection, but it's enough just to have one cabinet, and we have an art class that meets here every Friday. If they need art supplies, they buy them from us on site."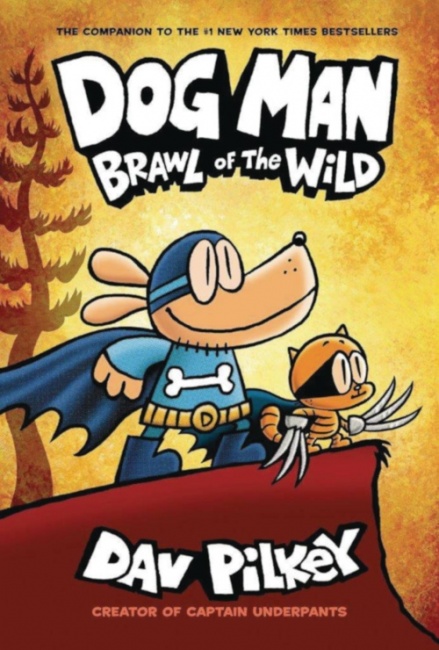 AND THEN THERE'S DOG MAN
Retailers are also gearing up for a massive Christmas Eve.
Dog Man: Brawl of the Wild
, the latest in the hyper-popular series from author Dav Pilkey, drops on December 24. The sixth volume has a massive
print run of five million copies
, many of which will be sold in specialty stores. Jenn Haines only wishes the release came a little earlier.
"It's a lot of stress for parents who will have to rush out to stores in Christmas Eve if this book is the one thing their kid wants," she said. "Still, I'm bringing in the quantity that I would on any other
Dog Man
release, which is a whole ton of it."
Joe Field and Flying Colors are expecting a massive Christmas Eve because of
Dog Man
.
"
Dog Man
is the virus of comics," he said. " Once one kid gets it, the other kids have to get it, and parents just have to live with it."
MAKE... OR BREAK?
A big December can be just the tonic a store needs to boost its overall bottom line, and Graham Crackers is geared up for it.
"Customers seemingly wait more and more until the absolute last minute, requiring stores to absolutely have deep stock available for all the procrastinators," John Robinson said. "We see a big boost the
week
of Christmas, with people grabbing figures, trades, and expensive back issues as last minute gifts."
Joe Field at Flying Colors is looking forward to his
Dog Man
dividend, but is not reliant on it for a solid 2018.
"Our trend is up from last year, but last year was not good for us," he said. "It was the year that interrupted many years of forward march. So this year we retrench, and we get better. But it's definitely up over last year."
And things are down slightly at The Dragon.
"This year has seen a little bit of a decline for us," Jenn Haines said. "But we're pretty diverse in products, so when a line doesn't do well, it won't sink the ship. And our customers are very diverse as well. They're reading tons of different books, playing tons of different games. But things are just a little bit soft all over. But nothing that specifically stands out."
ALWAYS, THERE ARE NEW HORIZONS
Still, Haines remains relentlessly positive, and is putting her money where her mouth is. The Dragon opened its third store in 2018
"That one has been growing each month, which is amazing," she said. "And the last few weeks have been really exploding. It's hard to tell if it's just Christmas, or that word-of-mouth and customer base in the area is growing. We'll see after Christmas."
Field and Flying Colors are in the expansion game, too.
"About a year ago, we took on the lease for a warehouse that has about 3500 square feet of usable space," he said. "It's going to be a place for pop-up events, back issue sales, cartooning classes. In the meantime, it's allowed us to deepen our stock. Every week, I'm going to the warehouse and bringing in back issues, bags, boards, boxes. We don't run out of things as quickly."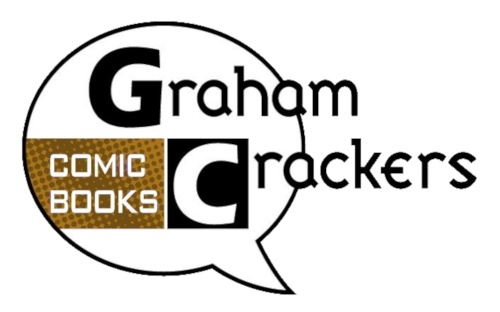 Graham Crackers took a massive geographical leap in 2018. The chain has 10 stores in Illinois and one in Wisconsin, and just expanded to Murrieta, CA in 2018. The challenge there, and everywhere, is to constantly get better.
"People are going to have to get creative," Jen King said. "You have to have a highly evolved knowledge base of your product. I don't think you can count on people coming in and knowing what they want, and I don't think you can count on people seeing a cover and deciding if they want it or not. You really have to work for your dollars in today's market."