It is slim pickings again in the home entertainment market with this week's top releases mostly coming from the anime category led by the Studio Ghibli-influenced Okko's Inn, plus more Dragon Ball Super, the final portion of the stylish 51-episode first season of Black Clover, the second half of Card Captor Sakura: Clear Card saga, and the first 20 episodes of the "Diamond Is Unbreakable" story arc of Jojo's Bizarre Adventures.
Anime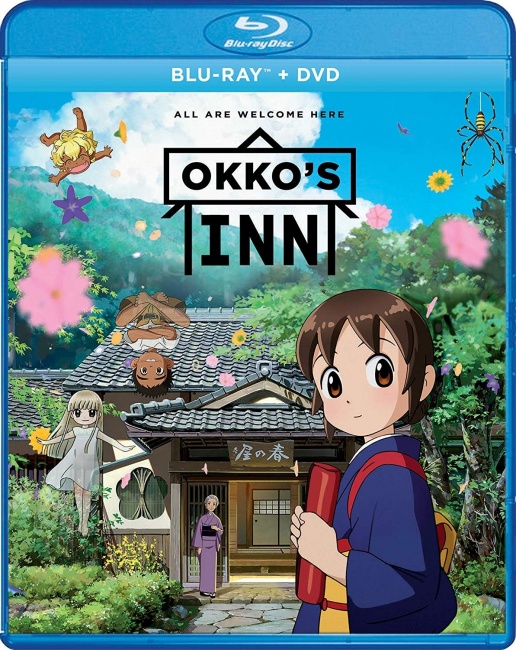 This week's bumper crop of anime releases includes
Okko's Inn
(Shout Factory, 94 min., $16.97, BD $26.99), a feature-length anime movie based on a popular series of Japanese children's novels that also spawned a 24-episode 2018 anime series from Madhouse. The film (also produced by Madhouse) was directed by Studio Ghibli veteran Kitaro Kosaka—and this saga of a 12-year-old orphaned girl who goes to live with her aunt at a rural inn where ancient spirits befriend and help her is the kind of gentle heartfelt saga that should appeal to those who enjoy Ghibli films.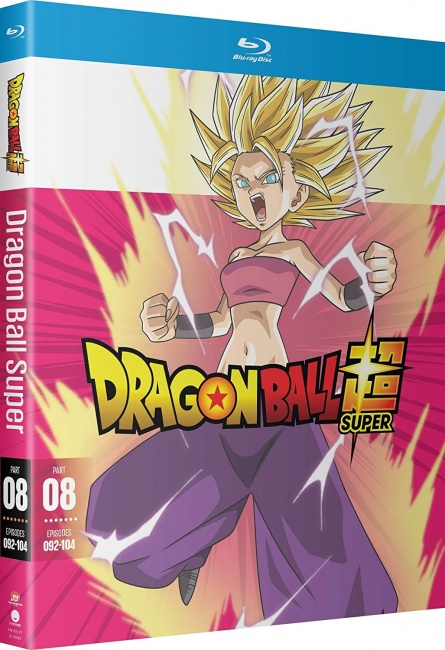 Also due on Tuesday are:
Dragon Ball Super, Part 8
(Funimation, 325 min., $39.99, BD $44.98), which includes episodes 92-104 of the latest iteration of Akira Toriyama's hugely popular martial arts series;
Cardcaptor Sakura: Clear Card, Part 2
(Funimation, 275 min., BD $64.98), which presents the final 11 episodes of the 2018 Madhouse series based on new manga series from Clamp;
Black Clover: Season 1, Part 5
(Funimation, 300 min., BD/DVD $54.98, LE $64.98), the final collection from the 51-episode first season of the adaptation of Yuki Tabata's fantasy manga, which covers the first volumes of the manga;
Stein's Gate 0, Part 1
(Funimation, 325 min., BD/DVD Combo $64.98, LE $84.98), which contains the first 13 episodes of the 2018 White Fox anime based on video game from 5pb (the LE comes in a chipboard box with an artbook);
Stein's Gate 0, Part 2
(Funimation, 275 min., BD/DVD Combo $64.98), which includes the rest of the series; and for the first time, a Blu-ray edition of the 24-episode 2009 action comedy series,
Those Who Hunt Elves Complete Collection
(Sentai Filmworks, 600 min., BD $49.98).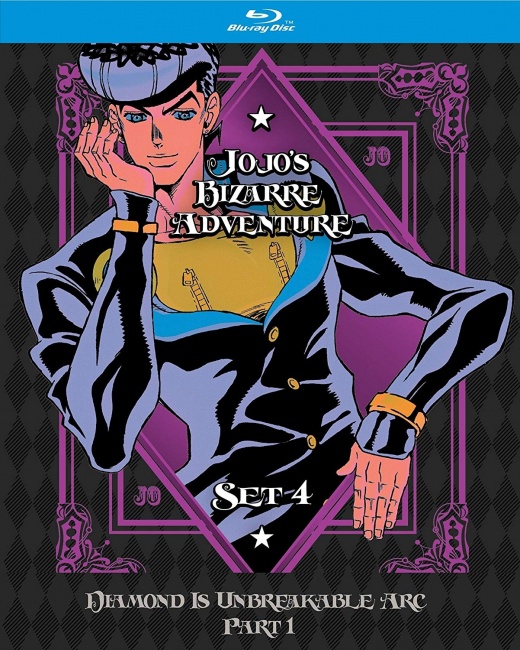 Another item of great interest is
Jojo's Bizarre Adventures, Set 4
(Viz Media, 500 min., Subtitles Only, $39.98, BD $69.99), which contains episodes 1-20 of the "Diamond is Unbreakable" story arc. The BD edition includes a chipboard case and a 104-page art book that is fully translated.
Theatrical Movies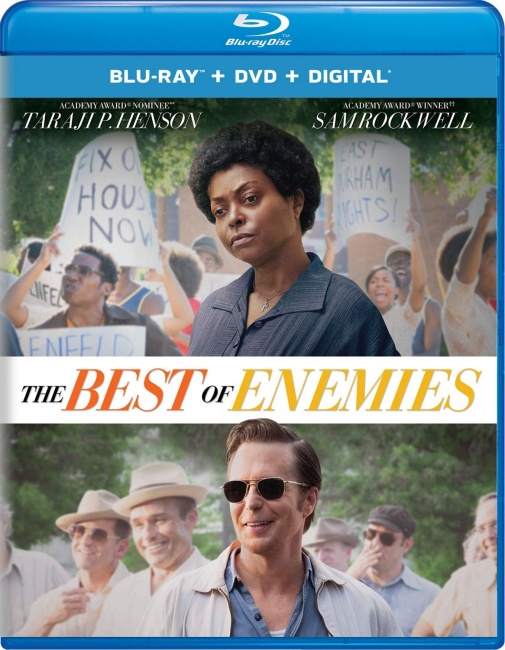 This week's biggest box office hit only earned $8.1 million at the box office
. The Best of Enemies
(Universal, "PG-13," 133 min., $29.98, BD $34.98) stars Taraji P. Henson and Sam Rockwell in a "feel good" civil rights movie based on the true story of an unlikely friendship that arose out of disputes over school desegregation in Durham, North Carolina in the early 1970s. Those who saw this film in theaters liked it a lot more than the critics did, giving the film, which has only a 53% positive rating on review aggregator Rotten Tomatoes, a solid "A" CInemaScore.
Another social advocacy drama that fared a bit better with the critics (61% positive rating on RT), but earned just $300,000 in theaters is The Public (Universal, "PG-13," 120 min., $22.98, BD $34.98), which is also based on a true story—this one is about the homeless patrons of the Cincinnati Public Library, who refused to leave the premises during an extreme wave of cold weather.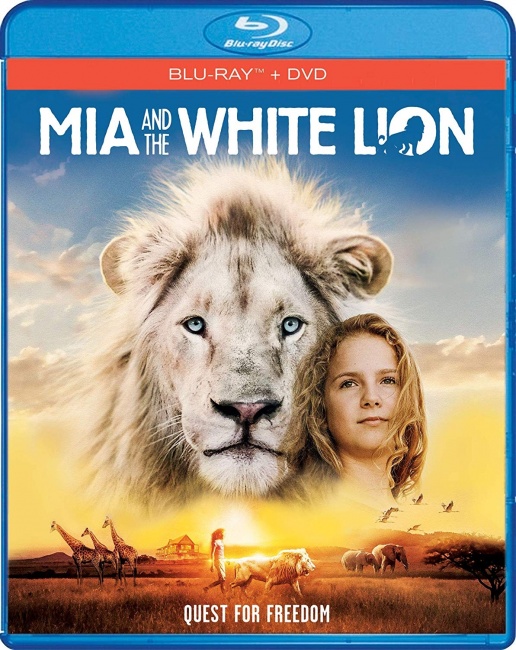 This week's best bet might just be Giles DeMaistre's family adventure film,
Mia and the White Lion
(Shout Factory, "PG," 98 min., $14.98, BD $19.22). The scenes of the kids interacting with animals were all shot without CGI, and
Mia and the White Lion
has a stellar 85% positive rating on Rotten Tomatoes.
Another "kids movie" that might be worth a look is Storm Boy (Cinedigm, "PG," 99 min., $14.98), the third film adaptation of Colin Thiele novella about a young boy growing up on the isolated southern coastline of Australia, who rescues and bonds with three orphaned pelicans.