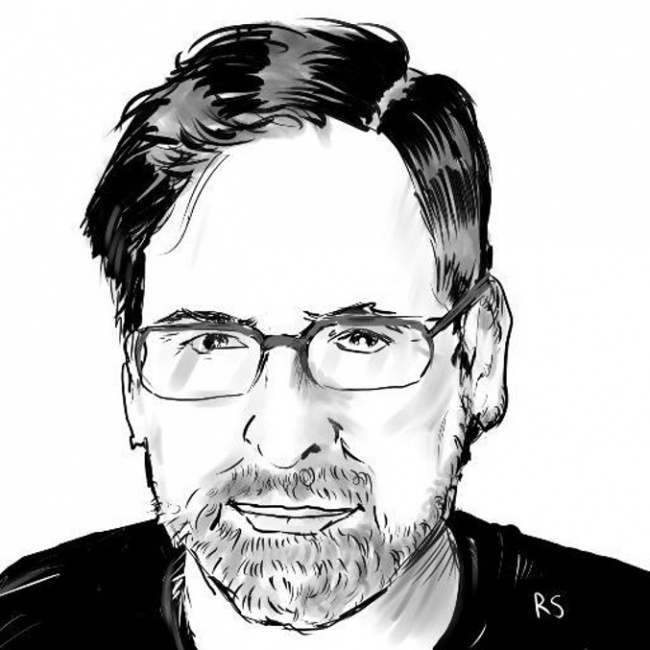 As everyone reading this column already knows (and some may dread), San Diego Comic-Con (SDCC) is upon us this week. And SDCC is, among many, many,
many
other things, the crossroads of the geek culture industry.
If you're going as a professional or an aspiring professional, the Con provides lots of opportunities for "face time" and networking. It also features so many great panels for people in the business that if SDCC were only a trade show, it would be a pretty amazing one in terms of programming.
I've gone through the hundreds of listings in this year's schedule to flag the panels that discuss issues important to publishers, retailers, media folks, creators, and people looking to learn a little bit more about emerging media and technology. If you're a librarian, educator, HR professional with an interest in diversity and inclusion, artist, or writer, there are literally dozens of other panels and programming tracks that cover those topics (Sorry in advance to anyone whose panel I missed!)
TUESDAY
Comics and the Law (4 pm, San Diego Central Library). Lawyers, creator and business folks like me discuss the legal implications of topics including fan fiction, cosplay, licensing deals, Internet memes, and more.
THURSDAY
How to Get News Coverage (10:30 am, Room 8). Good advice from a large panel of creators, media professionals, PR folks and others, including yours truly.
Law Basics (10:30 am, Room 11). Lawyer Michael Lovitz on the basics of IP law.
The Pitching Hour (Noon, Room 7AB). How to pitch, from developing the proposal to getting representation to what to do in the meeting.
When Cease and Decist Becomes Change and Discuss (1 pm, Room 26AB). How legal disputes influence creative direction (CAC Session, which means lawyers get continuing education credit).
Comics Go Global: Foreign Rights Licensing (1 pm, Room 9). The ins and outs of translation, localization, and foreign rights negotiation.
The Business of Podcasting (2 pm, Central Library Morgan Auditorium). Good place to learn about this fast-growing communication platform from a media and business perspective.
Be a Financial Superhero (4 pm, Grand 10/11 Marriott Marquis). Financial planning and management for industry pros.
From Fandom to the Front Office (4:30 pm, Room 4). Paul Levitz in conversation with The New York Times's George Gustines, focused mainly on his career as a DC executive.
Artist as Brand: Rise of the Artist Entrepreneur (5 pm, Grand 12&13/Marriott Marquis). Creating a sustainable art career through personal branding.
Game Changers: Women Entrepreneurs Rewriting the Rules of the Games Industry (5:30pm, Room 5AB). Important perspective from game industry insiders.
Vulture's Business of Comics (5 pm, Room 25ABCD). Roundtable on best practices from veteran comics executives, retailers, and distributors.
The Ever-Expanding World of Esports (6 pm, Room 5AB). Understand what's driving huge growth in this booming segment.
Comics PR and Marketing 101 (6:30 pm, Room 8). Annual panel on PR best practices hosted by the irrepressible Chip Mosher.
Monetizing Digital Comics (7:30 pm, Room 8). Business insights from a panel of digital/streaming comics publishers.
FRIDAY
Let's Make a Deal or 3 (10:30 pm, Room 11). Part of 'Comic Book Law School' – the ins and outs of negotiating contracts, licensing, merchandising, etc.
Building a Geek Brand that Changes the World (Noon, Grand 11&12/Marriott). Monetizing your fan passion, featuring a roundtable of successful geek industry entrepreneurs.
The Exhibitors of Comic-Con (Noon, Room 29AB). Any lineup that includes Chuck Rozanski, Dan Vado, Bud Plant, and Ron Turner discussing their experiences exhibiting at SDCC promises some fireworks.
Career Paths into Game Development (2 pm, Room 28DE). How to break into video game industry.
Kids and YA Graphic Novel Publishing: Behind the Scenes (2 pm, Sheiley Suite, San Diego Central Library). What publishers do, how decisions get made in the hottest segment of today's book market.
So You Want to be a Comic Book Retailer (3 pm, Room 23ABC). Includes Joe Field and others.
Behind the Scenes at Comic-Con (4 pm, Room 9). Lineup promises great insights for event organizers from the Comic-Con team.
SATURDAY
Super Lawyers Unite (10:30, Room 11). Lineup of legal eagles discuss issues around IP, licensing, and fair use.
CBLDF: The Perils of Selling Comics (Noon, Room 11). Always useful advice from Comic Book Legal Defense Fund (CBLDF) for retailers and self publishers to avoid hassles from would-be censors.
Crowdfunding Comics: An Inside Look (1 pm, Room 28DE). Successful creators talk about Kickstarter campaigns.
Innovations in Comics (1 pm, Room 9). How to use new technologies and apps to grow the market.
Nerdy Finance: Tax Advice for Freelancers (2 pm, Room 9). 'Nuff said.
50 Years of Kitchen Sink (3 pm, Room 25ABC). I'll be talking to publisher, agent, artist and comic historian Denis Kitchen, primarily on his career running Kitchen Sink Press and the current Kitchen Sink imprint of Dark Horse.
DIY Comics: Publish, Don't Perish (5 pm, Room 4). Paths to self-publishing success, both traditional and digital.
IP in Board Games (5:30 pm, Room 24ABC). How IP can influence game design and testing.
Behind the Plastic: Licensees, Licensors and Buyers: How Your Favorite Action and Collectibles are Made (7:30 pm, Room 8). Looks interesting for those in the toy biz. Shame about the time slot.
SUNDAY
How to Be a Nerd for a Living (11 am, Grand 10&11, Marriott Marquis). Advice from various professionals on turning your passion into a career.
Proper Pitching and Promoting Yourself (11:30 am, Room 2). Looks like a good session for pros trying to get media interest in their IP.
Hollywood and Emerging Tech: The Evolution of Entertainment 3.0 (3 pm, Room 24ABC). Looks at the future of content distribution and access from some of the top providers of tech and content, hosted by my Forbes colleague David Bloom.
Wonder Women CEOs: Female Owned and Operated Comic Book Publishers (3 pm, Room 7AB). High-powered conclave featuring Sandy King Carpenter (Storm King Comics), Enrica Jang (Red Stylo Media), D. Lynn Smith (Kymera Press), and C. Spike Trotman (Iron Circus Comics).
In case you care what else I'll be up to, in addition to the panels noted here, I'll also be moderating a panel Thursday 7-8 pm called Secrets of Adapting Comics and Sci-Fi to the Screen, featuring creators, producers and showrunners of The Boys, The Witcher, Bloodshot, V-Wars, Preacher, and others. On Friday, I'll be talking to Seth about his career and his new graphic novel Clyde Fans (see "'Little Lulu' Headlines Drawn & Quarterly's Spring 2019 Releases"), and on Sunday at 10am, I have the honor of moderating a panel celebrating the life and work of Batton Lash.
Hope to see you at the show!
The opinions expressed in this column are solely those of the writer, and do not necessarily reflect the views of the editorial staff of ICv2.com.

Rob Salkowitz (@robsalk) is the author of Comic-Con and the Business of Pop Culture.