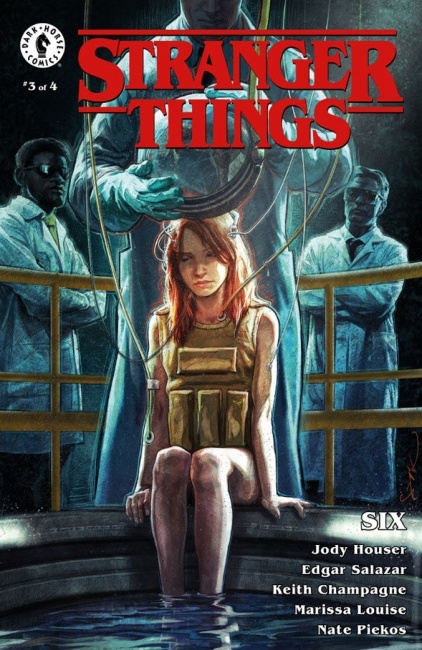 Confessions of a Comic Book Guy is a weekly column by Steve Bennett of Super-Fly Comics and Games in Yellow Springs, Ohio. This week, Bennett reveals his thoughts on the pure volume of content hitting streaming services versus the amount of time available to watch all of it! He suggests a few worthy titles from the current and prospective mix of shows.
Last week, I confessed in a world with an ever-increasing number of new streaming services, I didn't have time to watch the content I already had (see "
Confessions Of A Comic Book Guy - The Inevitable Comic-Con Recap
"). Take, for example, Netflix. I have every intention of watching
The Umbrella Academy
, but I couldn't tell you exactly when that was actually going to happen. I still haven't quite gotten around to watching
Stranger Things
from 2016 which is about as close to a "must-see" TV series as we get these days. I've never seen a single episode of this cultural touchstone, but I still know the names of the major characters and have a fairly decent grasp on what the "Upside Down" is. Of course, there is the Dark Horse
Stranger Things
comic book as well as the merch, there's so much merch (see "
Netflix Plans More Merch
").
Not surprisingly, there are several lists of shows you should watch next if you liked
Stranger Things
or projects which are described as being "
Stranger-Things
-esque." Like the comic book series
Paper Girls
. Earlier this month, it was announced that Brian K. Vaughan's
Paper Girls
is coming to Amazon (see "
Amazon Orders 'Paper Girls'
"). It's a convenient comparison to make, seeing as how both
Paper Girls
and
Stranger Things
are science fiction stories about kids growing up in the 80s. Not having seen
Stranger Things,
I can't make the comparison myself. However, I've read
Paper Girls,
and I can definitely say you should be reading it, whether you like
Stranger Things
or not.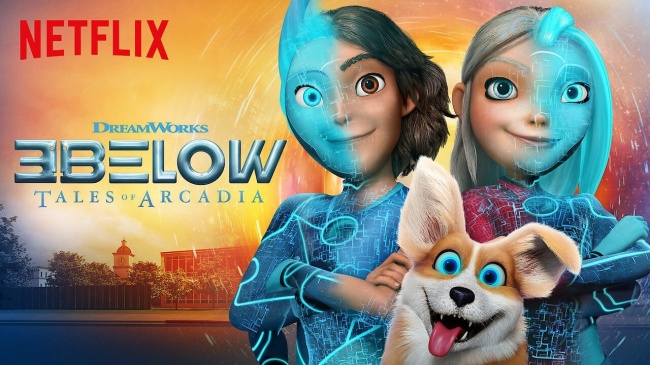 Then there's all the new animated shows available on Netflix that I can't keep up with! I'm just getting into
3Below: Tales of Arcadia
from Dreamworks Animation created by Guillermo del Toro (
Hellboy
).
Tales of Arcadia
is an animated science fantasy trilogy from del Toro set in the town of Arcadia. The first one was
Trollhunters
while the third,
Wizards,
is set to premiere "sometime in 2019."
Del Toro has said he was inspired by the cartoons he grew up watching, like
Johnny Quest
,
Kimba the Lion
, and
The Amazing 3
(based on manga by Osamu Tezuka), and that's evident in the episodes. Both
Trollhunters
(ordinary boy uses a magic amulet to defend the worlds of humans and trolls), and
3Below
(after a coup two teen royals and their bodyguard take refuge on Earth) are prime examples of what in less enlightened times were known as "boys adventure" shows. Both series have a lot of great action, there's your
Jonny Quest
, but they're also smart, funny, full of heart, and often bittersweet. It is the kind of qualities you get with any of Tezuka's manga.
As good as
Trollhunters
is, and it's very good,
3Below
is that much better in every regard; the second, and unfortunately final, season began streaming on July 12. If you haven't heard of either series it's understandable, given that neither has had much in the way of merchandising. So far the only thing I can find for
3Below
is a single paperback,
Arcadia-Con (Tales of Arcadia: 3Below)
which is set for release on August 13. But there are no comics yet, which seems like a real missed opportunity to me.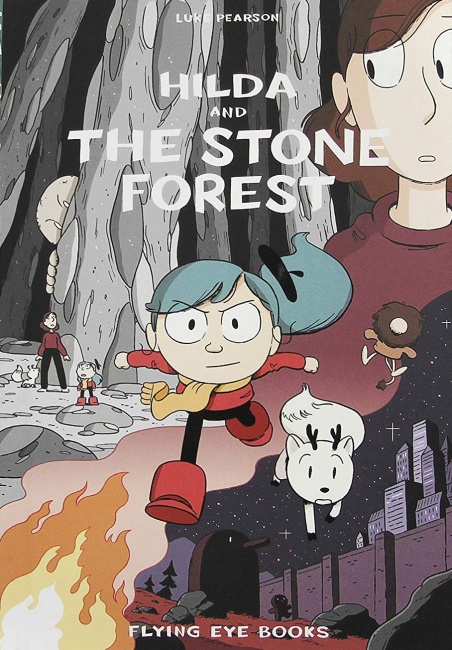 I've been hearing nothing but good things about Netflix's
Hilda
which is about an eerily confident little blue-haired girl who navigates a world full of supernatural creatures (see "
Netflix Adds Five New Animated Kids Series
"). It was only after I'd finished binge-watching it that I learned it was based on a series of British graphic novels for children written and drawn by Luke Pearson. So far, I haven't been able to find any of the books in the series, but two volumes,
Hilda Netflix Novel Book 01: Hilda and the
Hidden People
and
Hilda and the Mountain King
, are shipping from Diamond on Sept. 4. Final orders for both are due Aug 2.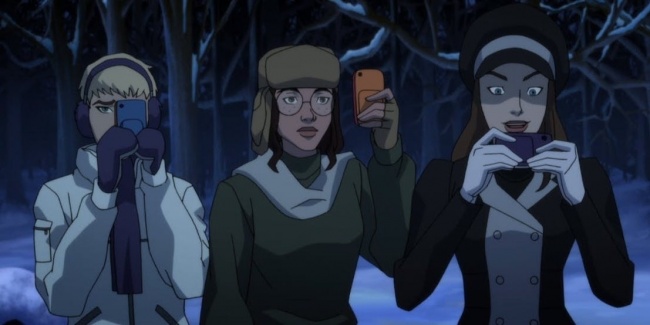 I also have DC Universe though so far I've only used it to watch episodes of
Doom Patrol
(see
"
'Doom Patrol'
"
). I had been considering watching an episode of their revival of the
Young Justice
animated series, but the maybe became a definitely when I read
Young Justice Delivers a Wonderful, Gender-Bent Mystery Inc. Crossover
. The most recent episode,
First Impressions
, does feature characters who share "some subtle visual cues" with the
Scooby-Doo!: Mystery Incorporated
version of The Scooby Gang. But as far as I'm concerned they've buried the lede, that they're a modern version of Joe Simon and Jack Kirby's Golden Age kid gang The Newsboy Legion. They've been revamped into The Newsgirl Legion, a trio of young citizen journalists who stream events via their cell phones. I realize it's just supposed to be a nice nod to some classic DC characters, but given the upcoming
Paper Girls
TV series, it might not be a bad idea to put
The Newsgirl Legion
(Tommi Thompkins, Gabby Gabrielli, and Big Words Rodriguez) into some comics. This sounds like a job for Michael Bendis!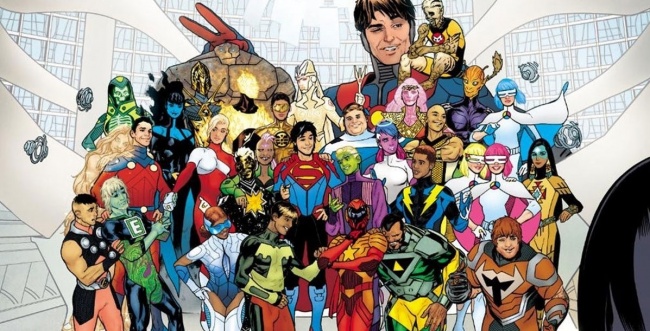 Speaking of which, last week Bendis was once again a guest on
Late Night with Seth Meyers
. Topics ranged from his reaction to having Miles Morales appear in the movie
Spider-Man: Into the Spider-Verse
to how he writes
Superman
. He described the process as waking up every morning thinking "What would the greatest person think? What would the greatest person do?" However, he was primarily there to promote his upcoming
Legion of Superheroes
series which he did by showing promotional art done by Ryan Sook. I got to hear two grown men say the phrase "Long Live The Legion" on network television.
Sometimes life can be good.
The opinions expressed in this column are solely those of the writer, and do not necessarily reflect the views of the editorial staff of ICv2.com.