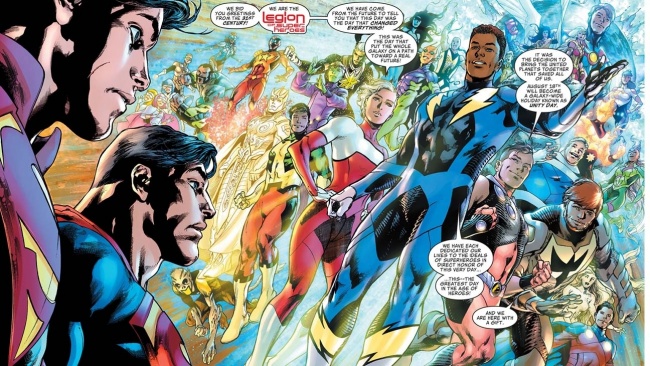 Confessions of a Comic Book Guy is a weekly column by Steve Bennett of Super-Fly Comics and Games in Yellow Springs, Ohio. This week, Bennett delves into the return of DC's Legion of Super-Heroes as well as the Masters of the Universe: Revelations announcement by Kevin Smith.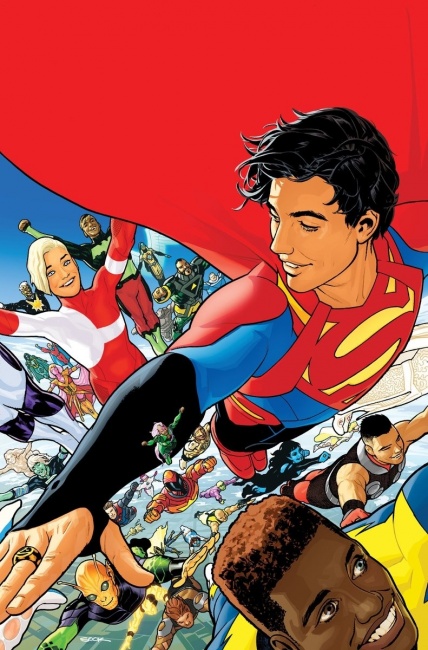 DC's
Legion of Super-Heroes
is the iconic teen super-team that has the word "superhero" baked into its name. They came to us from the distant future, but were really from the distant past: the 1960s. The Silver Age was a time when they were still debating whether "superhero" was supposed to be one word or two, though the Legion was the only place that I know of where they literally split the difference with a dash. Back in June, I confessed to being a lifelong fan of the group (see "
Confessions Of A Comic Book Guy -- Look To The Future
"). Now I have to confess that back then I never could have imagined I would be reading about them in
The Hollywood Reporter
.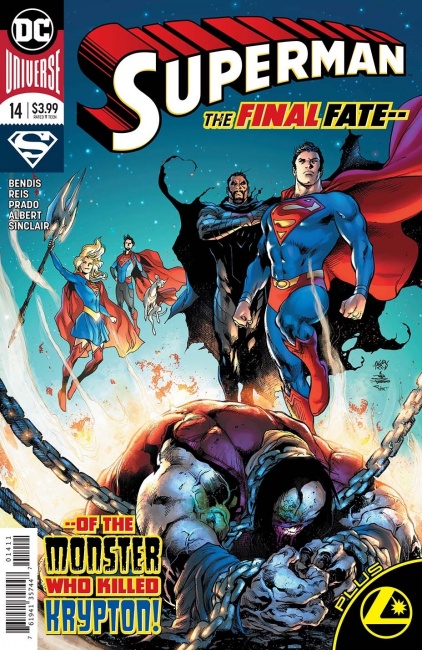 Ahead of the Legion's return in September's
Legion of Super-Heroes: Millennium
(see "
Bendis Looks to the Future in 'Legion of Super-Heroes: Millennium
'"), the Legion will be making a cameo appearance in next week's
Superman
#14. It also features a four-page preview of the story by Brian Michael Bendis, Ivan Reis, and Joe Prado. Admittedly, I'm in the tank for the team, but for all those of you who remain on the fence about Bendis's version of them, you might want to check out either the preview or the issue itself.
I know online there will be those opposed to all of the new character designs, especially old guys such as myself. However, as I wrote back in June, no one has been able to create a sustainable Legion title for decades now. And the "Brian Bendis Ultimate Spider-Man Approach" to the franchise may well be the only thing that can get a new generation of kids interested in the Legion.
No one can say that Bendis doesn't have the right attitude. In a Gamespot interview, Bendis is quoted as follows:
"I know there's a lot of people right now, feel very frustrated with the world's energy and stuff. People who've been reading comics, you can see them online just enjoying their time in a fictional world of hope, where good guys win and bad guys lose. And it's been just a joy to tell stories to people who are desperately in need of them. And so if you're looking for that, come join us. That's what comics are all about."
A couple of months ago, I wrote how anyone who wants to do a revival of He-Man And The Masters Of The Universe today would have to update the franchise to appeal to modern audiences (see "Confessions of a Comic Book Guy - Non-Toxic"). It would have to be similar to what showrunner and executive producer Noelle Stevenson has done with Netflix's She-Ra and The Princesses of Power, who I've quoted as saying that it would be "a challenge... to bring He-Man to life in the present day." Well, Monday morning I discovered that I was once again wrong when I read that Netflix and Mattel TV are making as new He-Man animated series (see "Kevin Smith Unveils 'He-Man' Animated Series").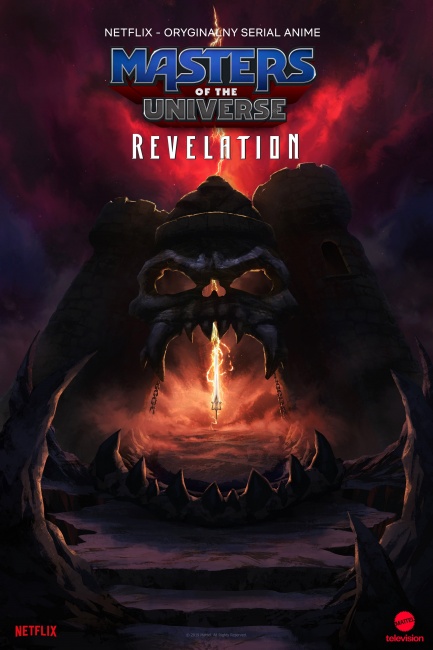 Last weekend at this year's annual Power-Con, The He-Man and She-Ra Toy & Comic Book Experience in Anaheim, California (which before Monday I had no idea was actually a thing), director Kevin Smith announced he was going to be the showrunner/executive producer of Netflix's new
Masters of the Universe: Revelation
animated series. Smith made it clear the series would "entail unresolved stories from the classic 80s era, and it will follow many of your favorite characters right where they left off when the show ended." And it would be "the Masters of the Universe story you always wanted to see as a kid!"
Although I will just go ahead and assume that Masters Of The Universe: Revelation will have a more serious approach similar to DC's MOTU comics. Like their upcoming six-issue He-Man and the Masters of the Multiverse mini-series, which will basically be Crisis On Infinite Earths for the MOTU characters (see "DC Reveals 'He-Man and the Masters of hte Multiverse'"). The new animated series will definitely have a more modern look; in a press release Smith promises "the most metal character designs" that Powerhouse Animation "can contain in the frame".
Everything we know about Masters of the Universe: Revelation, especially the involvement of Kevin Smith, seems to signal the show is chiefly intended for older viewers (particularly He-Man fans) and not kids. I also think it's significant Netflix is calling this an "anime series," even though Powerhouse Animation is an Austin, Texas-based animation studio. It might mean the show will have an anime style, or that they're using the term as a label, as another way of signaling it's not "kid stuff." So far Netflix hasn't revealed what the parental rating on Masters of the Universe: Revelation will be. And while it's hard to imagine Mattel allowing any of their family-friendly franchises getting too edgy, it's possible they might allow Masters of the Universe: Revelation to go beyond the limits of a TV-Y7-FV rating.
It's encouraging knowing John Derderian doesn't seem to have forgotten about kids. He's been quoted as saying "He-Man has inspired children--and the child inside of us all--for decades, with his feats of heroism and courage in the face of evil," Hopefully this means that they'll be making a series that can be enjoyed by everyone.
The opinions expressed in this column are solely those of the writer, and do not necessarily reflect the views of the editorial staff of ICv2.com.