This week's home entertainment offerings include arguably the most entertaining Spider-Man movie yet, a Christmas zombie apocalypse musical, an excellent TV series adaptation of Grant Morrison's Doom Patrol previously available only on the DC Universe streaming service, Kevin Williamson's dark fantasy take on traditional fairy tales, and more of the wacky, surreal FLCL anime from Production IG.
Theatrical Movies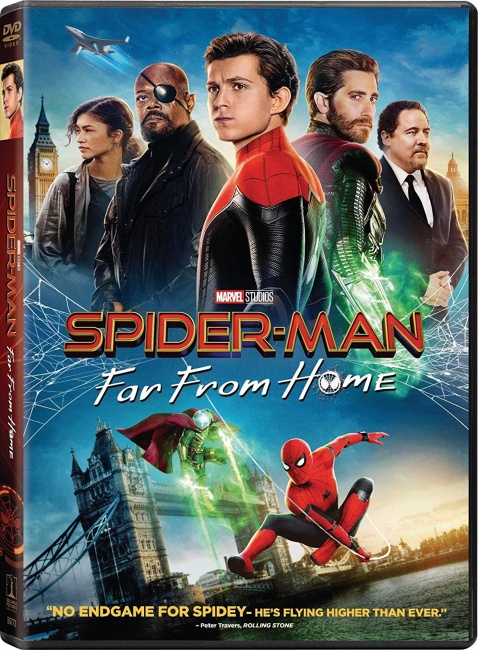 This week's top release is
Spider-Man: Far From Home
(Sony, "PG-13," 129 min., $29.98, BD $34.98, 4K $44.98), the second Spider-Man film starring Tom Holland and made under the auspices of Marvel Studios and one of the best superhero movies of the past decade, a deft mixture of action, romance, and drama. After Sony nearly killed the wall-crawler's movie career with a second repetitious and increasingly overwrought "origin" trilogy, Marvel's Kevin Feige rescued the franchise with
Homecoming.
After a dispute with Disney, threatened to derail the rare inter-studio cooperative agreement, Sony finally came to its senses and decided to allow Marvel to make a third
Spidey
film (see "
Sony, Disney Reconcile
") in the
Homecoming
series—check out
Far From Home
in order to understand how important Sony's decision was for the franchise.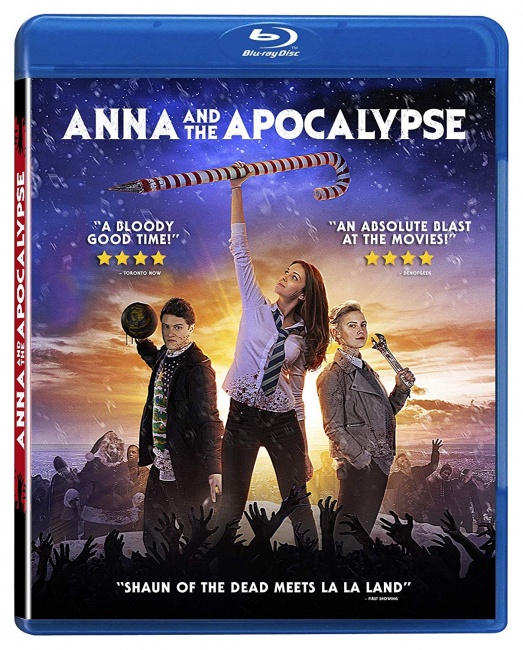 John McPhail's
Anna and the Apocalypse
(VVs, $29.98, BD $39.98)is the only Christmas zombie musical film ever made. Though the film received solid reviews (78% positive on review aggregator Rotten Tomatoes), it earned only $50K at the box office—but those looking for something different should check out
Anna and the Apocalypse
either on disc or streaming.
Documentary fans might want to check out Maiden (Sony, 97 min., $24.95, BD $25.95), the stirring story of how the 24-year-old Tracy Edwards recruited an all-female crew for the daunting Whitbread round the world sailing race, after none of the other (all male) crews would give her an opportunity.
TV on DVD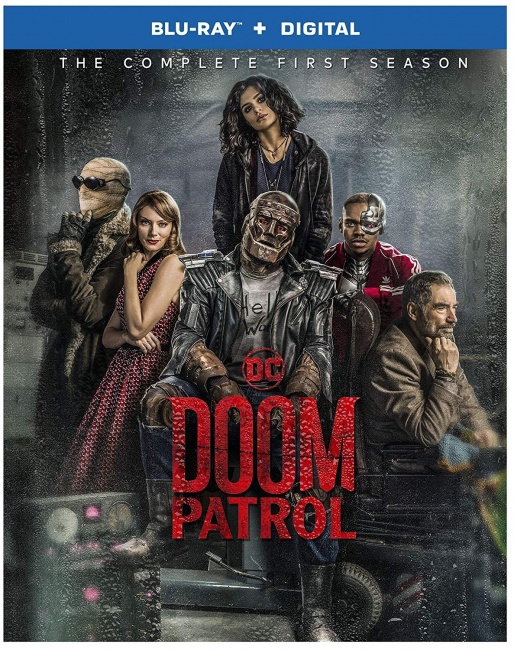 This week's top geek release Is
Doom Patrol: Season 1
(Warner Bros., $24.98, BD $29.98), which collects the 15-episode first season of the DC Universe streaming service series that is based on the Grant Morrison iteration of the
Doom Patrol
team. Given the restrictions of streaming service distribution, here's a chance to acquire one of the best live-action TV adaptations of superhero comics yet—a show that has a 95% "Fresh" rating from the critics polled by Rotten Tomatoes.
Another interesting streaming service fantasy series is the Kevin Williamson-created
Tell Me a Story: Season One
(Paramount, 498 min., $29.98), which is based on a Spanish TV series that took archetypal fairy tales and reimagined them as dark psychological thrillers.
For those who like their fantasy a bit on the lighter side, there is the rebooted "good witches" series Charmed: Season 1 (Paramount, 900 min., $55.98), which collects the 2018 CW series that features a more diverse cast.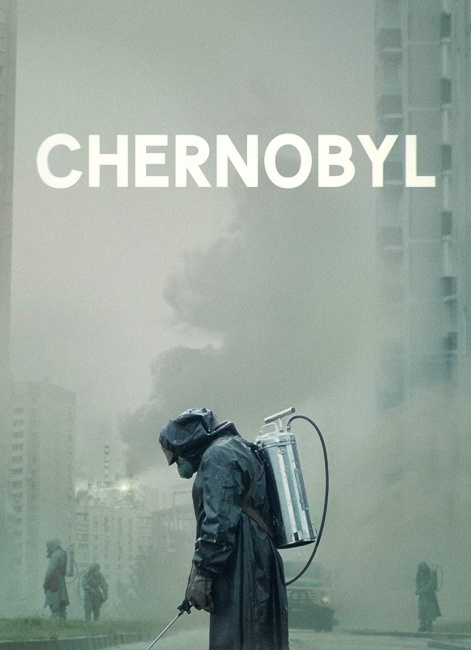 For those who like to take their horror stories from real life, there is the 5-part HBO series
Chernobyl
(HBO, $49.99, BD $59.99), a powerful dramatization of the 1986 nuclear power disaster in the Ukraine.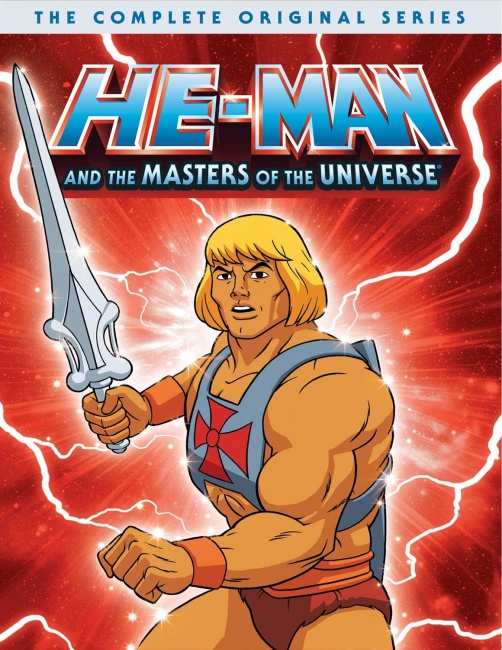 Available once again are the classic 1980s Filmation series:
He-Man and the Masters of the Universe: The Complete Original Series
(Universal, 2,823 min., $55.98), which includes all 130 episodes, a full length movie, a Christmas Special, and hours of bonus features;
and She-Ra Princess of Power: The Original Series
(Universal, 2,009 min., $55.98), which contains all 93 episodes of
She-Ra
, plus a full length movie and a Christmas special.
Anime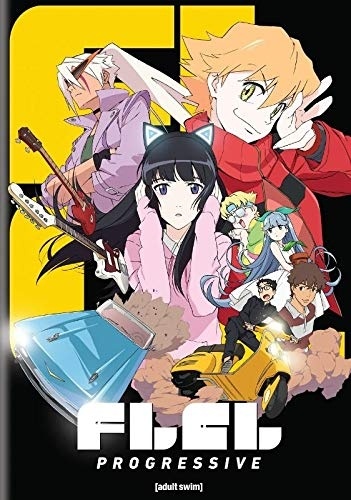 The top release this week is the wacky and surreal
FLCL Progressive
(Warner Bros., 132 min., $19.98), which collects the six episode of the 2018 series from Production IG directed by Katsuyuki Motohiro that aired on Toonami's Adult Swim starting in the summer of 2018.
This week's anime releases also include That Time I Got Reincarnated As a Slime, Season 1, Part 1 (Funimation, 300 min., BD/DVD Combo $64.98), which includes the first dozen episodes of the 2018 TV anime from Eight Bit that is based on a series of light novels written by Fuse that are a prime example of the "isekai" fantasy genre in which an ordinary person is transported via some sort of portal into a different, often parallel, universe.
Other offerings feature new episodes from popular properties: Black Clover, Season 2, Part 1 (Funimation, 300 min., BD $54.98) includes the first 12 episodes of the 51-episode second season of the anime from Pierrot based on Yuki Tabata's Black Clover manga: and A Certain Magical Index III, Part 1 (Funimation, 325 min., BD/DVD Combo $64.98), which contains the first half of the 26-episode third season of the fantasy anime from J.C. Staff that adapts volumes 14-22 of the light novels written by Kazuma Kamachi.
This week's vintage anime releases include the 1997 mecha series VS Knight Lamune & 40 Fresh (Discotek Media, $19.95) that featured the popular "Kaiser Fire" mecha; and a new Blu-ray edition of the classic Mobile Suit Gundam 0080: War in the Pocket (Right Stuf, 150 min., BD $39.98).