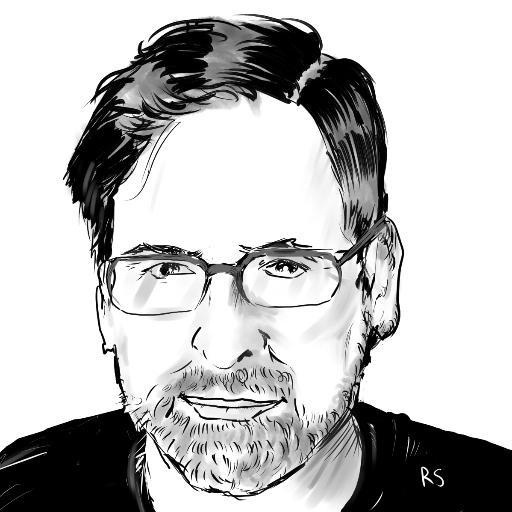 This fall, the most top-heavy conglomerates in the media and entertainment world have all started leaning all the way forward to shape the future of television in a high-stakes game of Hungry Hungry Hippos. And if you're going to New York Comic Con this week, you're right in the crosshairs.
To review, just last month:
Apple officially launched Apple+, its over-the-top (OTT) service featuring a few original programs that must be cooler than they look, because Apple.
Comcast's NBCUniversal decided to call attention to its OTT offering, naming it Peacock and feathering its nest with a reboot of Battlestar Galactica in addition to other content.
Amazon Prime pocketed a few Emmys and kept up the drumbeat of exciting new series with Carnival Row and Undone.
Netflix, Peacock and CBS paid several kings' ransoms for comfort-food sitcoms like Seinfeld, Friends and The Big Bang Theory, respectively, following the numbers that this, more than big-ticket original content, is what fans really tune in for.
And that's not even mentioning WarnerMedia, Disney, Hulu or any of the niche players.

Golden Age or Gilded Age? If you're a fan, this is great news. Cash-rich companies are breaking the bank to make shows that wouldn't have even been fever-dreams five years ago into deluxe, big-budget, "peak TV" blockbusters. They're breathing new life into fan-favorite franchises like Star Trek, Lost in Space and Galactica, bringing top anime series and features to English-speaking viewers in record time, and keeping shows like The Expanse alive despite having a hard time finding an audience on Syfy.

The goal of all this spending, for which there is almost no hope of a return on investment in any conventional sense, is to win the battle for brand loyalty among super-fans who not only stick with their favorites through thick and thin, but also serve as megaphones and influencers to the mass market.

As always, that's good news for events that concentrate lots and lots of megafans in one place for one insane weekend.

NYCC: In the Right Place at the Right Time. It's unsurprising that New York Comic Con has become the favorite playground for streamers. Eschewing the "whose-is-bigger?" conversation, I think we can all agree NYCC, which boasts ticket sales at the quarter-million level, is fully at scale as a multidimensional pop culture extravaganza, ant it's plopped smack in the middle of North America's largest media market.

It's also timed right for the traditional TV schedule, with seasons kicking off or pods of new episodes dropping in early fall, as kids are heading back to school and nights are getting long and dark. Consequently, not just streamers but traditional cable networks have been using NYCC as their launching point for the past decade, even if major movie studios have preferred the midsummer, West Coast of San Diego Comic-Con for their massive fan outreach.

Streaming has also become a big part of SDCC the last few years, but at that show, TV has to compete with bigger, louder Hollywood productions and a million other things going on. NYCC is not as heavily programmed as SDCC, not as timely in terms of promoting summer blockbusters, not quite as super-saturated with marketing and promotion, and is frankly a little thirstier when it comes to accommodating media partners. In years past, those have been knocks on the show; now that the heat is coming from the streaming world, they're definite advantages.

More significantly, as Hollywood seems to have decided it doesn't need the SDCC fanbase as much as it used to (or has other uses for its marketing dollars), the balance is starting to shift east.

Streaming Takes Center Stage. So what's on tap at NYCC? Here are a few highlights.
HBO, soon to be a core component of WarnerMedia's HBO Max streaming service, is bringing the highly-anticipated Watchmen to the Javits Mainstage on Friday afternoon at 3:45.
Netflix is showcasing new seasons of its painfully adolescent animated series Big Mouth Thursday at 5:30, the Dreamworks-animated She-Ra and the Princess of Power Sunday at 12:15, and its unexpectedly-satisfying Lost in Space reboot on Saturday at 2pm, all on the main stage of Javits. It will also be debuting Snowpiercer, based on the Korean sci-fi property, in a big-star panel at the Hammerstein Ballroom at noon on Saturday.
CBS All Access is taking the wraps off the new Star Trek series Picard and previewing the next season of Star Trek Discovery in a panel featuring Sir Patrick Stewart and Sonequa Martin-Green alongside cast and producers Saturday, 1pm at the Hulu Theatre at Madison Square Garden.
Amazon Studios is featuring the next seasons of the adventure-thriller Jack Ryan and the epic sci-fi series The Expanse Saturday morning at 10:45 on the Javits main stage.
Hulu's got The Orville on the main stage Sunday at 3:15.
And that's just the biggest panels on the biggest stages. The whole program is strewn with previews and discussions of new fare bound for OTT distribution, often hosted by the shows' producers and/or creators rather than by the networks.

In and around the show floor, the streamers are sparing no expense to win over fans and press. My inbox is full of announcements of cool-looking activations, offsites and parties centered on featured properties. WarnerMedia's scrappy super-streamer DC Universe is hosting its DCUHQ across the street at 447 W. 36th street. Amazon is apparently staging a mega-activation for The Expanse, among others.

NYCC has always been a great show for these particular tie-ins, which are a special focus of ReedPOP's strategic brain trust, but this year feels like there is more volume, variety and velocity behind the promotional efforts of the streamers.

Is NYCC Too Far Over the Top? Will all this red-hot streaming hype drown out the other news and events coming out of NYCC, which has traditionally also been an important show for publishing news? It's hard to say, because there is still plenty of publishing, gaming, fan culture and cosplay programming on the schedule, and NYCC's exhibit hall usually features acres of vendors rather than the kind of large-scale floats and multi-million dollar booths that encrust the center portion of San Diego Convention Center during SDCC.

This is also the first year when the Hudson Yards development, that clutch of buildings across from the Javits Center that appears to have used Blade Runner as a design template rather than a cautionary example, will be fully operational as a potential offsite. That leaves a lot of room for activations, parties and programs in state-of-the-art facilities.

That said, most publishers aren't heavy enough in the wallet to drown out big media companies that want to get heard – particularly when those companies are locked in a battle to the death.

The opinions expressed in this column are solely those of the writer, and do not necessarily reflect the views of the editorial staff of ICv2.com.

Rob Salkowitz (@robsalk) is the author of Comic-Con and the Business of Pop Culture.