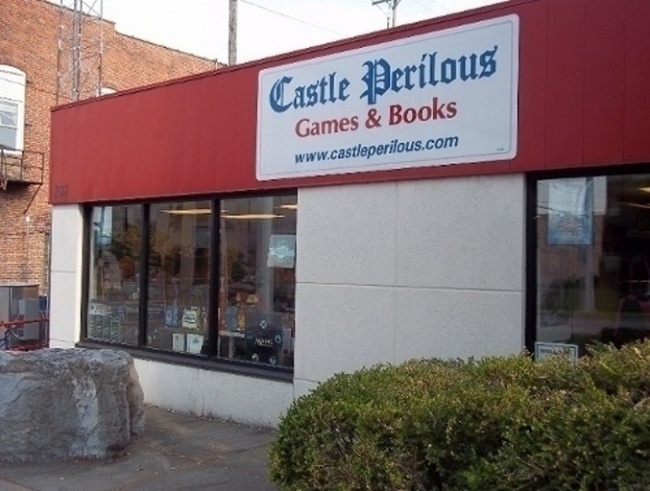 Rolling for Initiative is a weekly column by Scott Thorne, PhD, owner of Castle Perilous Games & Books in Carbondale, Illinois and instructor in marketing at Southeast Missouri State University. This week, Thorne examines ways to boost credibility when making a sale to a customer.
Last week, I looked at the four basic questions any retailer or publisher has to answer if they want a customer to buy their product or service: What is it? How much does it cost? Why Should I believe you? What's in it for me? (see "The Four Questions"). This week I would like to take a more detailed look at ways in which retailers and publishers can better answer the question "Why should I believe you?"
Tell stories. This is likely the easiest way to build credibility. When I recently asked this question on a marketing exam, a good 70% of the students responded with one form of story or another, telling how they had used the product for a number of years and how it had benefited them. People love hearing stories, and if you can make your story engaging, they will happily listen to and believe you. When customers ask me if the Squrm card game is fun, instead of just saying "Yes", I tell them how a group of friends and I spent a New Year's Eve playing the game over and over. That often results in a sale of the game.
Media Mention. If you can get your game or store mentioned in the media either local or national, you immediately take advantage of the credibility that the mass media has. I don't care if you believe the media is biased or promotes "fake news," getting on it gets more people talking about your product and, if you can link back to the story from your Facebook page (or preferably your website), you now have a tacit endorsement to which you can point people. It was popular before, but look at how sales of Wingspan blew up after a review made the New York Times; and a number of games promote reviews that appeared on Watch It Played and The Dice Tower on their packaging..
Testimonials. Ever buy anything off Amazon? If it comes from a "Fullfillment by Amazon" vendor, there is a high likelihood you will receive an email from the seller asking you to leave a rating or review of the product on Amazon. The desire for reviews is so strong in today's retailing culture that even independent websites ask for reviews, as do hotels and motels on TripAdvisor, Whenever anyone posts a review of your business on Google, the search engine even sends you an email reminding you to respond to the review, making Google more valuable to future users and enhancing the value of your listing on it (and doing so is free).
Gold card testimonials. So what is better than a testimonial? A testimonial from someone your customers know. It's a phrase used by a publicity specialist named Paul Hartunian to refer to getting a testimonial from a celebrity. Yeah, it is great if you or I or one of my customers posts a review but imagine if you could get a review of your game or store from someone known to your customers like Joe Manganiello or Stephen Colbert, Vin Diesel, Felicia Day, or Beyonce (who is an avid Connect Four player). Then the "Halo Effect" kicks in and their celebrity power transfers to your product or company. Since, for good or ill, people pay attention to celebrities, that gets them to pay attention to you.
Making the Skeleton Dance. This comes from playwright and author George Bernard Shaw's 1930 novel Immaturity: If you cannot get rid of the family skeleton, you might as well make it dance," arguing, for my purposes, that if there is something problematical with your product, you need to let people know about it and, where possible, turn it to your advantage. Apple and Nike both do wonderful jobs using this idea, arguing that, in both cases, their product lines cost significantly more than competing products but the accompanying quality more than makes up for it. In our Industry, yes, you are paying more for this game than a copy of Sorry or Monopoly, but the amount of replay value more than makes up for it or yes, you are paying more for this game than you would pay for it online but you can take it home and play it with friends tonight. I know of a number of stores that use that very argument when someone points out they can get the same product online for less.
So, there are five ways to enhance your credibility when selling to the consumer. I have another five that I will discuss in next week's column.
The opinions expressed in this column are solely those of the writer, and do not necessarily reflect the views of the editorial staff of ICv2.com.