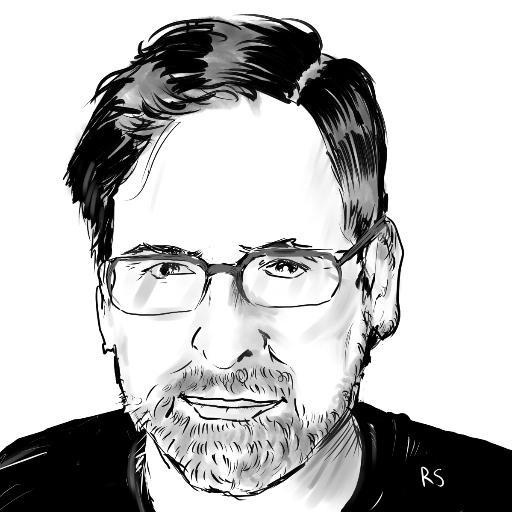 Rob Salkowitz joins in the Gifts Week fun (see "ICv2 Gifts Week 2019" for other Gifts Week articles and columns) with his picks for great gift items for comic fans.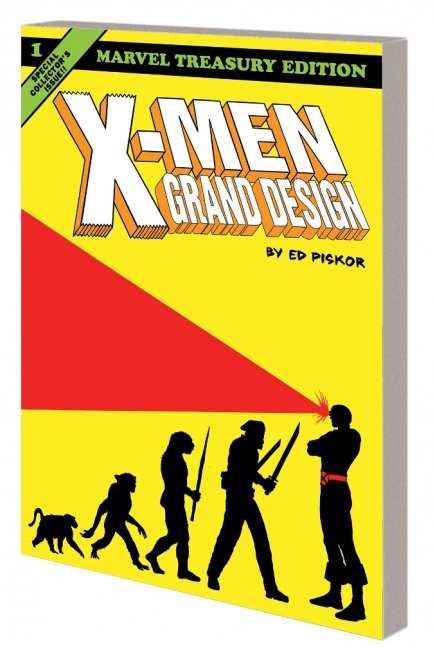 X-Men Grand Design, X-Men Grand Design Second Genesis, X-Men Grand Design X-Tinction, by Ed Piskor (Marvel Comics).
With the X-Men rebooting and stepping forward into the Marvel Universe once more, there's no better (and more fun) way to catch up on the history and continuity that put the merry mutants on the map than this award-winning deluxe-format series from Ed Piskor, featuring great storytelling and an inventive graphic look. The three volumes make a nice gift set. Maybe Marvel will even come up with a slipcase for them. $29.99 ea.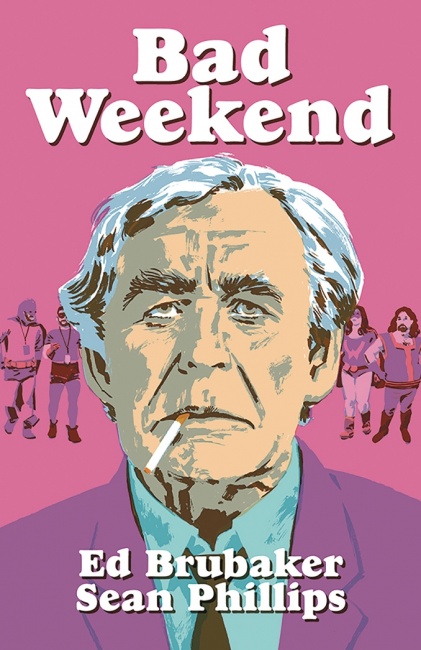 Bad Weekend, by Ed Brubaker and Sean Philips (Image Comics).
This is a two-for-one special for comic fans. First, it's a crackling-great noir thriller up to the high standards that Brubaker and Phillips have set on their long-running
Criminal
series. But it also features a story set at San Diego Comic-Con and packed with barely-disguised creators and personalities from the world of comic art. Image's affordable trade editions make a nice stocking stuffer. $16.99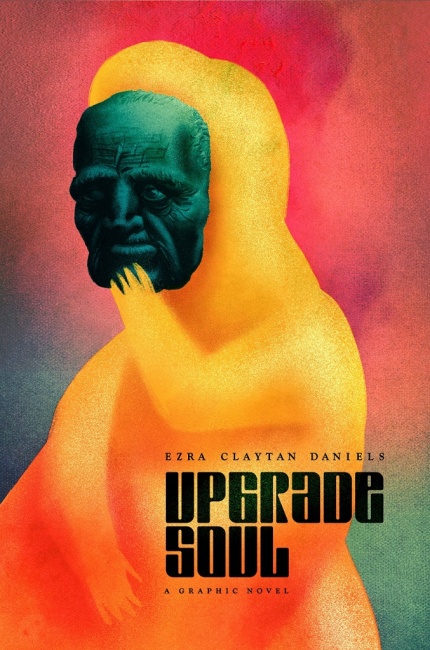 Upgrade Soul graphic novel (and vinyl), by Ezra Claytan Daniels (Lion Forge).
Ezra Claytan Daniels' award-winning metaphysical sci-fi graphic novel from 2018 actually began life as an app. Now the app has been reimagined and updated, along with a playlist on vinyl record or via Bandcamp. The whole package is available in conjunction with the physical book and record. $19.99.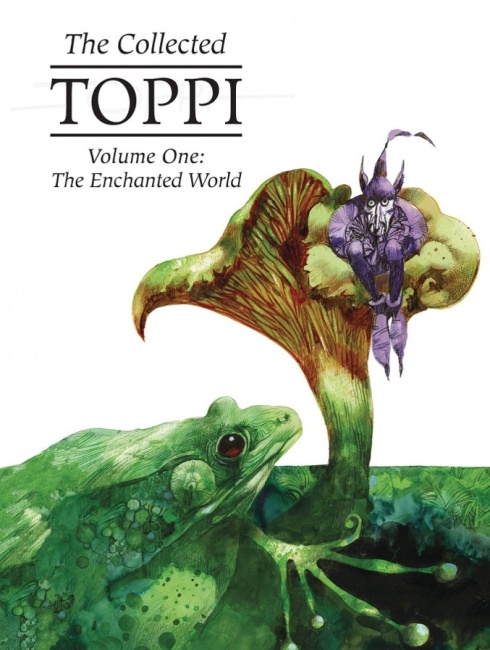 Collected Toppi Vols. 1-2 (Magnetic Press).
Magnetic Press has taken over from Archaia in presenting the mind-bending work of Italian comics master Sergio Toppi in gorgeous hardcover editions. Toppi's ornate rendering and dynamic composition influenced Americans like Walt Simonson, Bill Sienkiewicz and Mike Mignola, and many of his stories are seen here in English for the first time. Volume one is fables and fantasy; volume two are some of Toppi's stories set in the old American West. Graphic novel $24.99, Vinyl $16.99.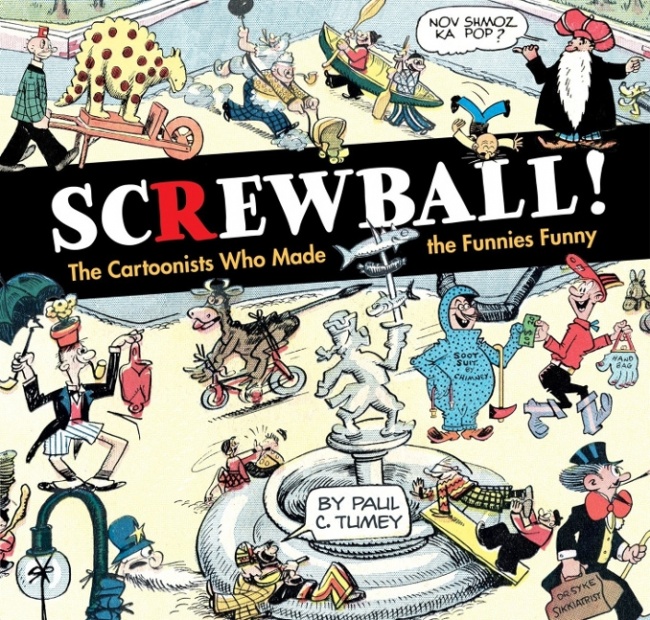 SCREWBALL! The Cartoonists Who Made the Funnies Funny, by Paul Tumey (Library of American Comics/IDW).
Comics historian Paul Tumey has scoured the archives for some of the wackiest, most surrealistic humor strips from the early days of comic strips, featuring classics from George Herriman (Krazy Kat), E.C. Segar (creator of Popeye), Winsor McCay (
Dreams of the Rarebit Fiend
), Rube Goldberg (The Inventions of Professor Lucifer G. Butts, A.K.) and Bill Holman (
Smokey Stover
), plus many more that have been lost to history until now. $59.99.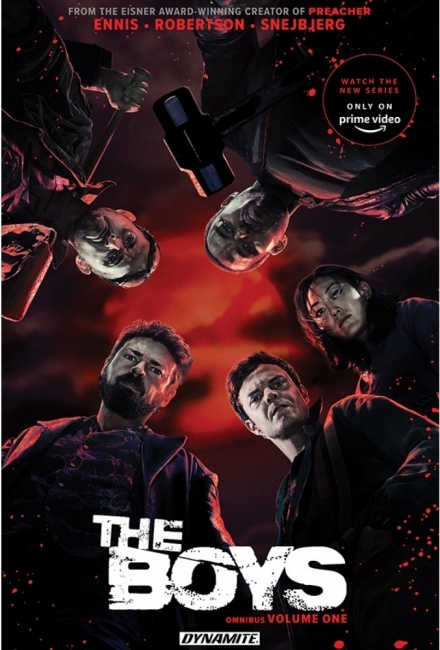 The Boys Omnibus Vols. 1-5, by Garth Ennis and Darick Robertson (Dynamite Entertainment).
Amazon has done the impossible with its faithful-in-spirit adaptation of Ennis and Robertson's savage superhero satire from the late aughts, but it's nearly impossible to top the hilarious excesses that
The Boys
achieved on the page. While we're waiting for Season 2, catch up on all the twists and turns in these deluxe, cinder-block Omnibus editions. $29.99 ea.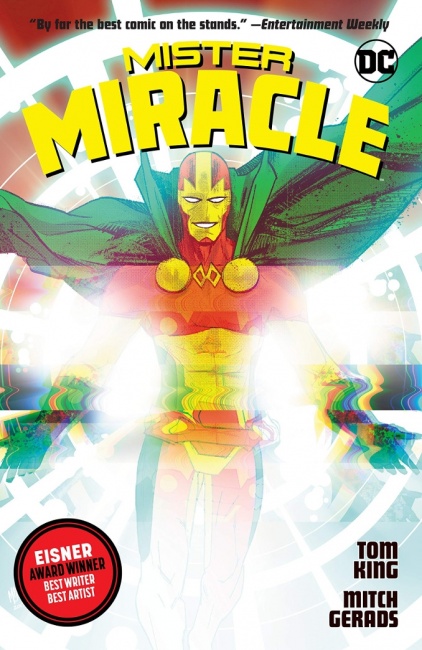 Mister Miracle, by Tom King and Mitch Gerads (DC Comics).
2018's
Mister Miracle
took home a shelf-load of Eisner Awards this summer, and if you missed out on the original issues, the trade collection has you covered. King and Gerads combine a thoughtful and deep storyline with a highly unusual and stylized approach to storytelling – plus the most evil-ever characterization of Darkseid – in a fine 12-issue run that's worth the attention of even casual fans of contemporary superheroes. $24.99.
Bad Gateway, by Simon Hanselmann (Fantagraphics Books).
The latest exploits of Simon Hanselmann's Megg and Mogg – drunken, drug-addled layabouts in the grand tradition of
The Fabulous Furry Freak Brothers
– take the drama, pathos and hilarity up several notches. This complex and emotionally violent story isn't for everyone, but Hanselmann is definitely taking the medium of comics to interesting new places. Fantagraphics has outdone themselves with a fine edition that showcases Hanselmann's elaborate, colorful artwork. $29.99.
The opinions expressed in this column are solely those of the writer, and do not necessarily reflect the views of the editorial staff of ICv2.com.

Rob Salkowitz (@robsalk) is the author of Comic-Con and the Business of Pop Culture.