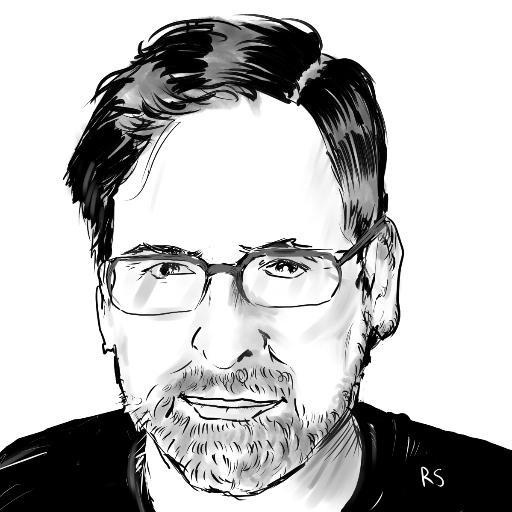 This week, RobSalkowitz suggests a range of high-quality releases of European comics appropriate for a gift book selection.
Last week I posted a list of gift books for comic fans consisting of contemporary new releases and recent editions of classic material (see "
Graphic Novel Gifts for Comic Fans
"). To keep that list manageable, I picked one reissue of European material, Magnetic Press's
Toppi Library
, but realized there are so many great editions of classic European comics in various genres that I could do another column just on that.
Here's a rundown of highlights from various publishers getting in on the act.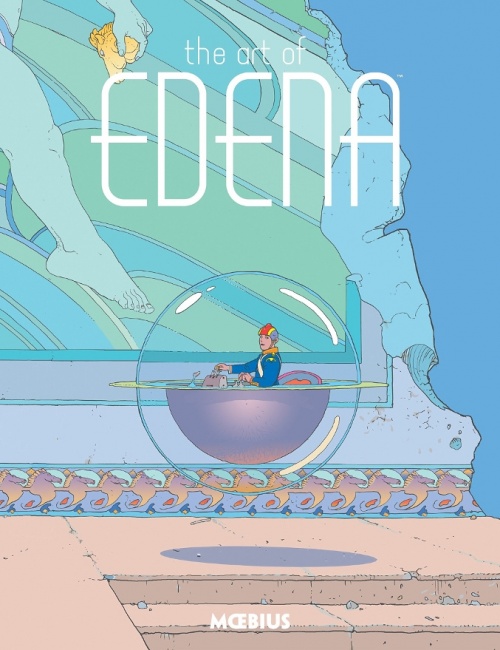 The Heavy Metal Crowd Gets a Superstar Treatment.
Many American readers got their first look at European comics in the pages of
Heavy Metal
in the 70s and 80s, where top creators like Moebius, Philippe Druillet, Enki Bilal and Guido Crepax made regularly appearances. That material has been in and out of print for decades, but we're finally seeing it presented systematically, in formats that showcase the astonishing level of artistry.
Dark Horse Books landed the Moebius rights after protracted negotiations following Jean "Moebius" Giraud's passing in 2012. Their ongoing Moebius Library series is bringing out both classic and unseen material in handsome collections with new translations by Diana Schutz. Current entries in the series include the metaphysical fantasy story
The World of Edena
, three volumes of Giraud's late-career personal reflections
Inside Moebius
, and an art book, with more slated for future release.
All six original volumes of another major Moebius work,
The Incal
, done in collaboration with writer/filmmaker Alejandro Jodorowsky, have been collected in a beautiful hardcover trade and an oversized deluxe, expanded edition by Humanoids, the long-time source for many great contemporary and archival European works from creators such as Jean-Claude Gal (
Armies, Diosamante
) and Milo Manara (
Gulliver
a). Humanoids also publishes the Jodorowski-Moebius erotic thriller
Angel Claws.
Finally, Marvel has collected the two-part Silver Surfer story by Moebius and Stan Lee,
Silver Surfer: Parable
, in an oversized deluxe 30th anniversary edition.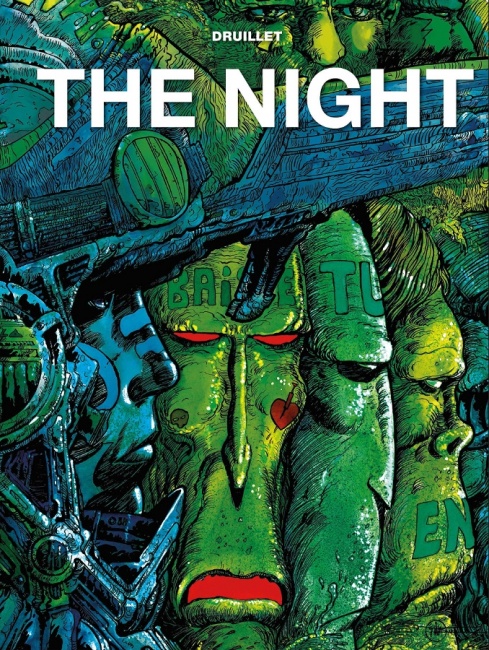 Moebius's compatriot and contemporary, Philippe Druillet, has seen his psychedelic sci-fi series
Lone Sloane
published in English many times since its debut in the early 1970s, but rarely has the artwork been presented in such glorious color and detail as the new editions from Statix Press
,
an imprint of Titan Comics. The series not only includes the early work that put Druillet on the map for his obsessively detailed cosmic epics (picture something out of Jack Kirby's fever dreams, as rendered by Albrecht Durer), but also later and more narratively-satisfying stories like
Samambo.
Statix Press is also taking a systematic and quality-oriented approach to the work of acclaimed Serbian-born French fantasist, Enki Bilal, including
The Nikopol Trilogy
and
Exterminator 17
.
Monster
, the latest entry in the Bilal Library reissue series, just came out in May, 2019.
Noir Classics in Black and White.
IDW Publishing's EuroComics imprint specializes in high-quality, affordable paperback editions as well as the occasional hardcover. Since 2017, they've been republishing the classic adventure series
Corto Maltese
by Italian creator Hugo Pratt in standalone graphic novels featuring new translations by Dean Mullaney and Simone Castaldi, and the clearest-ever reproduction of Pratt's bold, glorious black-and-white ink work. The series is currently up to 10 of a projected dozen or so volumes.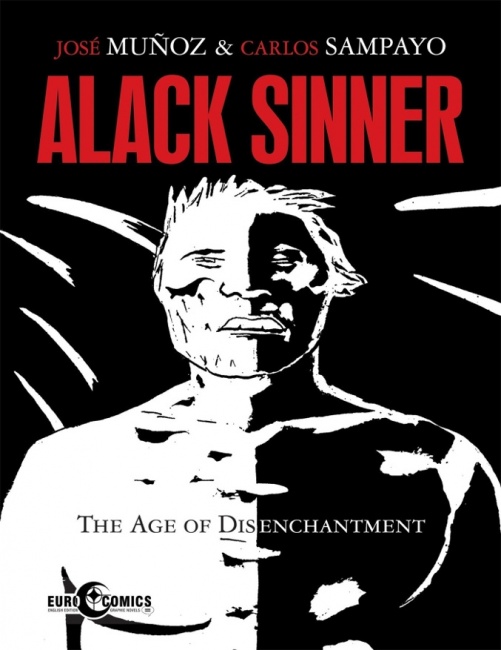 EuroComics has also collected two volumes of the hardboiled Alack Sinner stories by Spaniards José Muñoz and Carlos Sampayo, with translations by Diana Schutz, Brandon Kander, Ariane Levesque Looker, Katherine LaBarbera, and Dean Mullaney. The imprint is a great source for other literary works by classic and contemporary European creators.
Interestingly, another one of the enduring Franco-Belgian classics, the
Obscure Cities
series by Francois Schuiten and Benoit Peters, is also being published by IDW, but under a separate imprint called IDW Editions, a partnership with Stephen Smith's Alaxis Press. So far, gorgeous editions of
The Leaning Girl, The Theory of the Grain of Sand, Samaris,
and
The Shadow of a Man
have all been released, with more to come.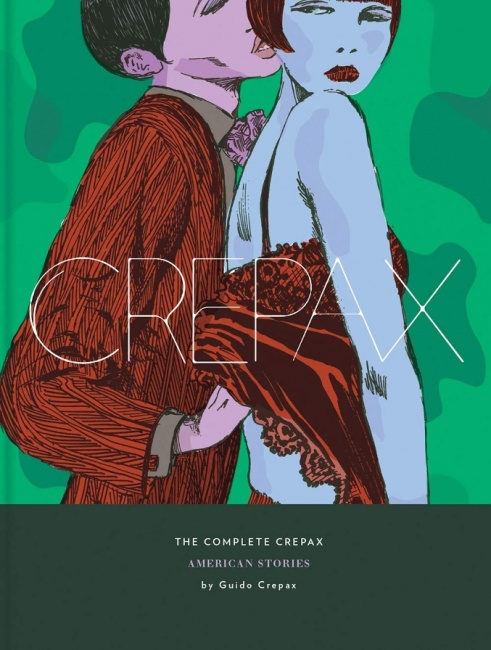 Literary Presses are Europhiles Too.
Fantagraphics Books has been in the vanguard of discovering and popularizing European comics since the 1970s and 80s, a trend which continues into the present day. The publisher's current archival project is
The Complete Crepax
, reissuing the edgy and erotically-charged work of Italian creator Guido Crepax in large-format, black and white hardcover editions, with a few limited extras for those who preorder. Four volumes are out as of Summer 2019, with a fifth slated for November.
Fantagraphics also publishes the work of acclaimed creator Jacques Tardi, a contemporary cartoonist who ranks with the all-time greats on any continent. The publisher's 14 releases cover everything from his war stories to his visual stories of travelling in America, and to the fantasy-adventure stories
The Extraordinary Adventures of Adele Blanc-Sec
, all in high-quality format.
NBM Publishing was the first, and for the long time, only, source of this material for American readers, and a lot of the creators that are headlining other publishers' ambitious reissues were first seen in English in the company's affordable paperback albums in the 80s and 90s. European creators, including the amazing cartoonist Lewis Trondheim, still make up a portion of NBM's offerings, along with work by established independent artists from North America and Asia, albeit in more modest packaging than many of those listed above.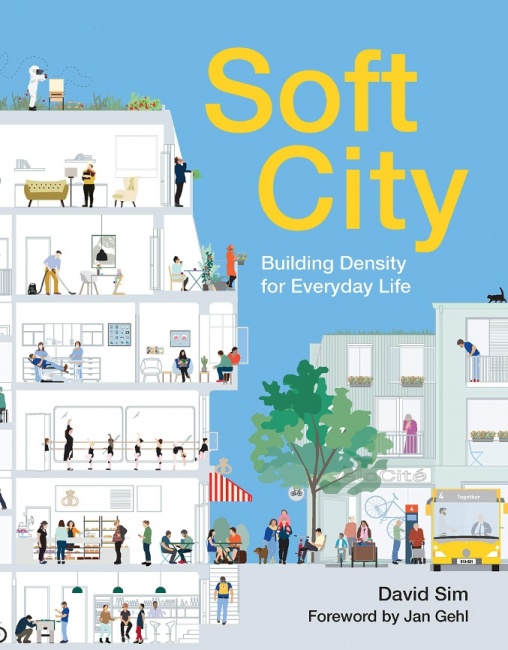 A relatively new entrant to the field,
New York Review of Books
, has also been rediscovering more obscure classics of European graphica like Hariton Pushwagner's experimental
Soft City
for its NYRC imprint, alongside contemporary European, Asian and Americans works.
Insight Editions checks in with reprints of the glorious
Djinn
fantasy stories by Jean Dufaux and Ana Miralles. These first came out in the early 2000s and ran to many volumes, but typically, Americans are getting their first look only decades later.
Vive La Difference!
The bottom line is, it's never been a better time to get (re)-acquainted with the treasures of European comics. Expect to see more new and classic European material coming soon to these shores, particularly since European governments and trade organizations are now putting some real muscle behind promotion and translation efforts.
The opinions expressed in this column are solely those of the writer, and do not necessarily reflect the views of the editorial staff of ICv2.com.

Rob Salkowitz (
@robsalk
) is the author of
Comic-Con and the Business of Pop Culture
.