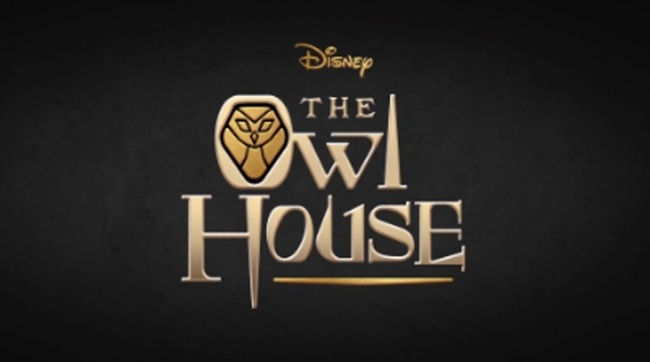 Confessions of a Comic Book Guy is a weekly column by Steve Bennett of Super-Fly Comics and Games in Yellow Springs, Ohio. This week, Bennett predicts that The Owl House'will be newest, hottest show and offers his rationale as to why.
With
Steven Universe Future
ending (see "
Confessions Of A Comic Book Guy - Young Adults In Action
"), retailers might want to be aware of what could be the new hot animated series, Disney's
The Owl House
. It's likely to be equally big among the kind of older viewers who could be coming to stores looking for the licensed merchandise the show is undoubtedly going to generate. So far, it's mostly just a plethora of t-shirts and sweatshirts, but it's hard to imagine there won't be a lot more soon.
Created by Dana Terrace (DuckTales, Gravity Falls) The Owl House is about Luz, a misunderstood Dominican-American teen whose nerdish ways get her sent to "Reality Check Camp", and she ends up in the horror-tinged fantasy world of The Bowling Isles. Instead of desperately seeking a way home (standard operating procedure for animated kids in situations such as these), she's thrilled to finally be in a place where she can pursue her dream of becoming a witch. Reluctantly she's accepted as an apprentice by the witch Eda the Owl Lady whose roommate is King, would-be King of the Demons, who looks like a combination of "a wolf puppy and the Pokémon Cubone".
There's a lot to recommend The Owl House. For starters, it's episodes are 22-minutes long, which is worth noting, given the 11-minute episode format has become the standard for animated programming on Cartoon Network, Nickelodeon, and Disney. The two 11-minute episodes per animated half-hour format has become so ubiquitous since Bakugan: Battle Planet (a relaunch of the Bakugan Battle Brawlers franchise) debuted on Cartoon Network in 2018. It's something you don't expect to see in an anime (though technically it's a Canadian-Japanese production). And though both Steven Universe and Star Vs. The Forces Of Evil managed to squeeze in the copious amounts of the lore, mythology, and world-building, kids today have come to expect their entertainment to come with short of a running time, but it's nice that Disney gave The Owl House a little more room to breathe.
The show has a fast, high-energy opening accompanied by a memorable bouncy theme song that does a stellar job of introducing us to The Bowling Isles, whose look was at least partially inspired by the work of Dutch painter Hieronymus Bosch (it's definitely not a pretty pink pony type of fantasy world), The Owl House Creators Talk Bringing Creepy Back To Disney With A Dash Of Bosch. But what really sells the series and sets it apart from all of the other 'magical girl' shows currently available (like Disney's strangely similar series Amphibia) is the strong characters and the voice work of Wendie Malick (Just Shoot Me) as Eda and Alex Hirsch (creator of Gravity Falls' as well as the voice of Grunkle Stan) as King.
Like Gravity Falls, it also does a fine job of balancing the fun and funny with stories that have actual stakes, but what really won me over was the recent episode "Lost in Language" that featured a magical library. Too often children's entertainment resorts to using the lazy "evil library" trope; the idea libraries are scary places run by people who hate kids and should be avoided at all costs (see "Confessions Of A Comic Book Guy--The Evilest Place On Earth"). Here, Luz is thrilled to be in a library, especially after hours when the contents of the books came to life (when she opens a graphic novel suddenly all of the characters start 'speaking' in word balloons).
But, just to let you know what you might be getting yourselves into, there are those opposed to the series. And while it hasn't gotten a lot of mainstream attention (i.e. none that I know of) if you do a little digging online you'll find headlines like "Ex-Witch" Warns Parents of Disney's New "Demonic" Show: "Be Careful!", and "Family Groups Denounce Disney's 'Owl House' for 'Promoting Witchcraft to Children'". As is so often the case, the locus of these sentiments come from the One Million Moms organization, who have started a petition campaign to have the show (which has already been renewed for a second season) canceled. In part, the petition says:
"Warning for parents! Disney has taken yet another dangerous step into the darkness with its new animated horror-comedy series titled The Owl House. Following the Disney films about the evil Maleficent and the animated Disney XD series Star vs. the Forces of Evil, this new kid-targeted series is also set in a spiritually demonic realm. In The Owl House, Disney introduces kids to a world of demons, witches, and sorcery while inundating their young minds with secular worldviews that reflect the current culture."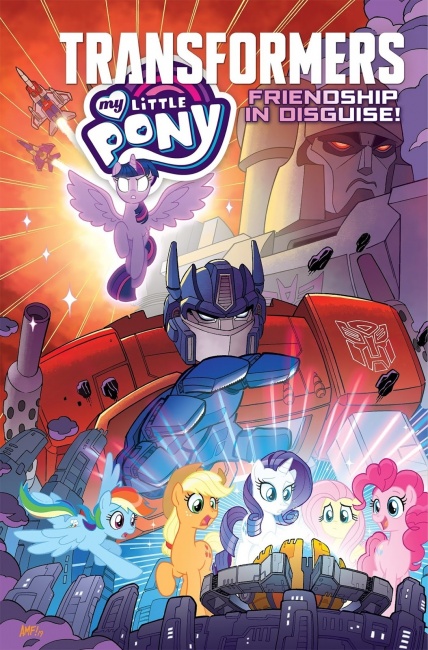 A couple of weeks ago (see "
Confessions Of A Comic Book Guy--Consider The Freak Out Factor
"), I expressed disappointment that the upcoming
My Little Pony/Transformers
crossover would not be called
Friendship In Disguise
, which I claimed was "indisputably a better title". Well, the good news is they'll be using the title on some of the covers. And now that my dream of a
My Little Pony/Transformers
crossover will finally come to pass, I have to ask, since the Transformers are crossing over with The Terminator in March, does that mean that a
My Little Pony/Terminator
crossover is finally a possibility? Talk about a 'freak out factor'...
The opinions expressed in this column are solely those of the writer, and do not necessarily reflect the views of the editorial staff of ICv2.com.