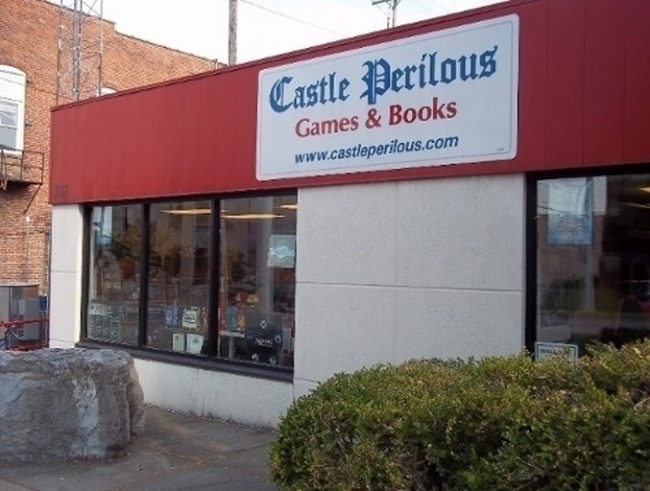 Rolling for Initiative is a weekly column by Scott Thorne, PhD, owner of Castle Perilous Games & Books in Carbondale, Illinois and instructor in marketing at Southeast Missouri State University. This week, Thorne takes a look how COVID-19 is affecting GAMA Expo this year, and which there seminars seem interesting.
You will likely run into a lot of concern over the coronavirus COVID-19 at GAMA Expo. Seven exhibitors pulled out of the exhibit hall prior to March 5, and another nine more pulled out between that date and this past weekend. In addition, Alliance Game Distributors announced yesterday that their company decided to cancel its appearance due to concern about the virus. However four new exhibitors, Bridge Distribution, Indie Press Revolution, Hub Games and City of Games, took advantage of the 16 exhibitors exiting the show to get booth space while another five, who already had booth space, opted to expand it which brings the current total of exhibitors to 179, up about 30 from last year's show.
Naturally, GAMA is quite concerned over the potential outbreak of COVID-19 at the tradeshow, and sent out an email to all members detailing the steps its organization and the Peppermill Resort would take to mitigate the chances of an outbreak. I figure if you take precautions, like washing your hands regularly, minimizing handshaking and other bodily contact, and for pity's sake, avoid sneezing or coughing on other trade show attendees, everything will be fine. Although, I would be willing to bet that anyone attending with a cough, even if they show no other symptoms, will receive a wide berth from other trade show attendees. Wish I could attend, but this year's event falls a week before the university's spring break and I highly doubt my college would approve of me taking off two weeks in a row.
Still, there are some pretty interesting seminars taking place. On the retail track, I spied the following that piqued my interest:
Capitalizing on the New Gamer Demographic of 2020 (Brenda and Paraic Mulgrew, Knight Watch Games). "With the massive influx of new customers, spurred on by mainstream media, game stores have an unprecedented opportunity to groom the future generation and rectify lopsided demographics, representations, and antiquated stereotypes. We show how converting non-gamers into gamers is easier than ever before. Strategies include using ambiance, community, service, and quality products to build the future demographic."
A discussion of demographics? Count me in!
Selling Used Games with (Almost) Zero Risk (Bryan Winter, I'm Board! Games and Family Fun). "Want to get into used games, but are concerned about acquisition, overhead, pricing, missing components, staff time, and profitability? Bryan will present a program that removed all of those concerns and turned a dead area of his store into a significant profit center. Plus, he will give you all the tools and templates you need to start your own program."
While used board and RPGs are a good profit center for us, I would love to reduce the risk when stocking them.
Keeping Events from Helping You Fail Faster (Jamison Sacks, Common Ground Games). "Seeing a store full with your events might look good, but are you actually harming your business? We'll take a look at some of the true costs of holding events, and talk about whether or not you're actually turning a profit."
Given how much emphasis Wizards of the Coast puts in having their WPN Premium stores run lots of events, a look at how they might harm your business is certainly interesting.
The show runs March 8 through March 12 .Those of you attending, stay safe, wash your hands regularly, and consider bowing instead of shaking hands. Wish I could be there, and hope that those who go have a great time.
The opinions expressed in this column are solely those of the writer, and do not necessarily reflect the views of the editorial staff of ICv2.com.