Confessions of a Comic Book Guy is a weekly column by Steve Bennett of Super-Fly Comics and Games in Yellow Springs, Ohio. This week, Bennett talks his binge watch of Harley Quinn and Mark Trail's comic strip reboot.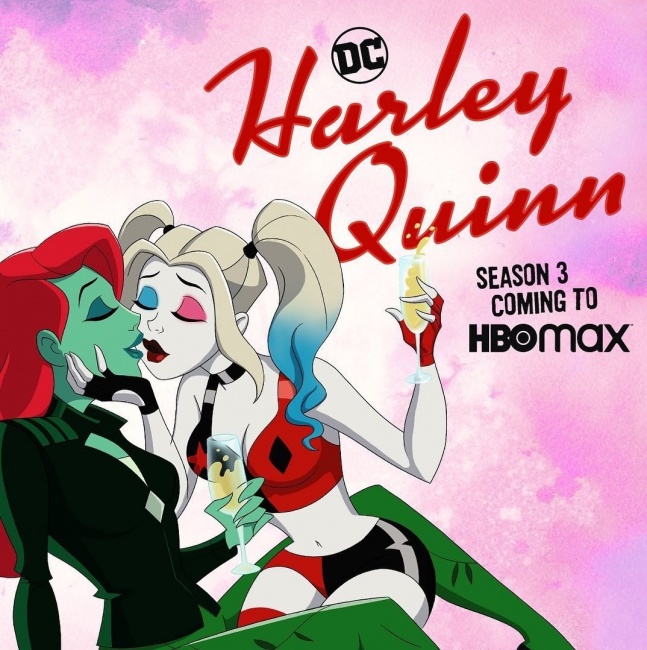 Despite being a huge fan of
The Venture Bros.
(see "
Confessions Of A Comic Book Guy--Like I Was Saying"
), I didn't mention it when earlier this month it was announced that
after seven seasons the show had been canceled.
When it debuted 17 years ago back in 2003, there was nothing else quite like its genre-bending meta-parodyof pop culture heroes and villains that blended comedy, drama, and extreme ultra-violence. But now, we have shows like
Rick & Morty
and the strangely similar
Harley Quinn
to meet that quota.
Despite having recently written about Harley Quinn (see "Confessions Of A Comic Book Guy--A Kiss Is Just A Kiss?"), I had never seen a full-episode of the show. But after reading it had been renewed for a third season (see "DC Universe Drops Video Content, Shifts to Comics Only"), I quickly binge-watched the first two and found I liked it just fine. The series follows Harley (The Big Bang Theory's Kaley Cuoco), her only friend Poison Ivy (Lake Bell), and a low-rent crew of C-list villains (including King Shark and Dr. Psycho) as she attempts to figure out exactly just how bad a villain she really is.
At one point, Ivy declares her "Harls" might be a bad guy with impulse control disorder, anger issues, and a spectacular lack of maturity, but she's a "good person". Which seems to me seems like either deliberately wishful thinking on Ivy's part, given the massive collateral damage Harley leaves in her wake during her not infrequent murderous rampages (she racks up some pretty impressive body count stats for an acrobat with a baseball bat; the screen routinely explodes with blood, viscera, and broken bones) or love. And (Spoiler Warning) it's love.
Most TV shows, comedies especially, are grounded in relationships, and the primary one in Harley Quinn is between Harley and Ivy, which initially is your classic sit-com galpal BFF pairing. Bell, who looks quite a bit like this version of Ivy, nicely underplays her dry lines as she acts as the 'sensible' one who unsuccessfully tries to keep Harley grounded in some kind of reality as she bounces from scheme to plot.
But when the series finally does go all-in with will-they-or-won't they, first sexually then romantically, in Season 2 it never feels gratuitous or forced. The most interesting thing about their romance, besides the fact it's taking place between two women who don't identify as being queer, might be just how everyone, except the deeply misogynistic Dr. Psycho, treats the couple's new status quo as something barely worth noting.
This is a step up from the comics where the two have, in the past anyway, been "non-monogamous, non-exclusive girlfriends". Given how much money a Wedding Special issue can generate for publishers, and retailers, it seems like DC would be doing us all a favor by giving fans what they want doing a Harley marries Ivy storyline, which would culminate in a special oversized comic. I mean, it's like the couple couldn't break up before they make it to the altar, like with that whole Batman/Catwoman debacle.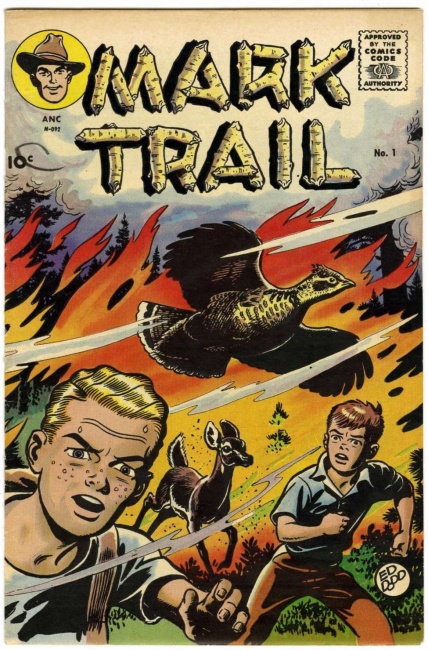 Here's a confession for you: I haven't regularly read the daily newspaper comic strips in almost a decade. Not because I was dissatisfied with the medium or any of my old favorite strips, I just somehow fell out of a lifelong habit. I'm always looking for reasons to start reading them again, but I could never have imagined one reason for doing so would be
Mark Trail.
It was recently announced that the long-running nature strip about a photojournalist and outdoor magazine writer would on September 25 that it would be getting a new artist/writer to replace Ed Dodd who created the strip in 1946. Jules Rivera, known for the webcomic Love, Joolz, will take over the strip starting October 12 and will debut a "new contemporary aesthetic that hat will return to the comic strip's roots as a champion for environmentalism."
Mark's wife, Cherry Trail, and their son, Rusty will have expanded roles, and along with an "updated look for the Trail family" there will be a focus on environmental issues that affect communities and ecosystems, particularly communities of color. Rivera is quoted as saying "Dare to witness humor, action, environmental justice, women with strong personalities, mystical talking animals, gardening tips, and Mark like you've never seen him before. The new Mark Trail promises to be a real trailblazer."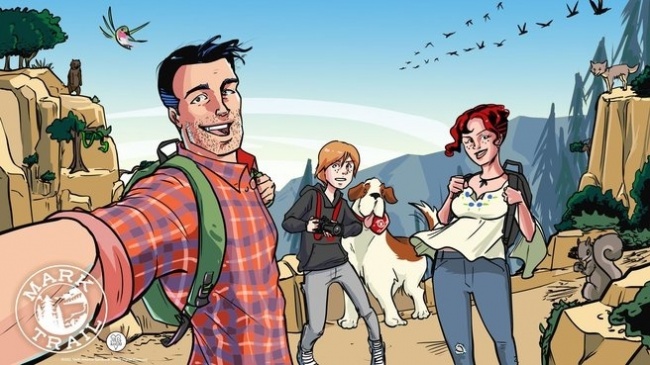 And Rosemary Dodd, widow of Ed Dodd has said she's "tickled to death" about Rivera being chosen to continue the strip. "I certainly do have a bucket full of smiles. I smiled for two days because I feel like Ed deserves this, and I think
Mark Trail
deserves this."
The opinions expressed in this column are solely those of the writer, and do not necessarily reflect the views of the editorial staff of ICv2.com.