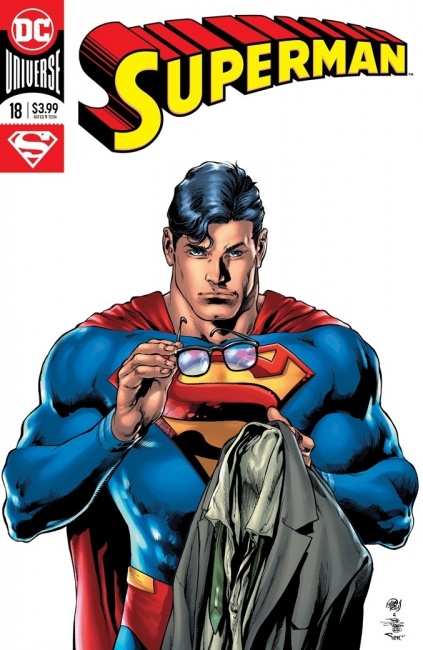 Confessions of a Comic Book Guy is a weekly column by Steve Bennett of Super-Fly Comics and Games in Yellow Springs, Ohio. This week, Bennett discusses Brian Bendis, Superman being the "best version of himself," and the not so distant future of Artificial Intelligence writers.
I'm on record as being a big fan of the work of Brian Michael Bendis in general, and his run on Superman in particular (see "Confessions of a Comic Book Guy -- Forward Into The Past"). But like most everyone in comics, I was pretty indifferent to the news that in Superman #18, out in December, the Man of Steel would once again be revealing his secret identity to the general public. Something he's repeatedly done as recently as 2015. But I became interested after I read the New York Times story, "Superman Speaks His Truth". In an interview, Bendis backed up his statement "I don't do fake-out stories." by reminding me he "did a story where Daredevil was outed, a different kind of outing, but that was his reality for 15 years."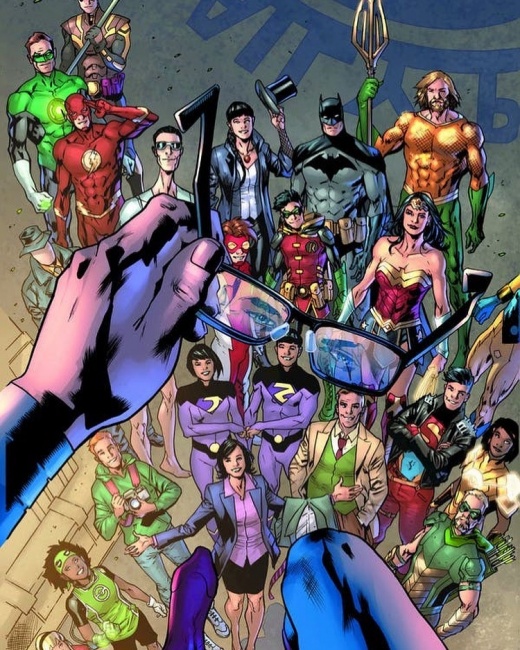 Bendis also makes the case this change will allow Superman to be "the best version of himself." At the very least, he would be finally living up to the "truth" portion of his "Truth, Justice and The American Way" thing, something more significant in today's world where privacy is at a premium and there are increasing demands for "transparency", not to mention that speaking and living your own individual lower case "truth". You could, and I would argue that the whole "secret identity" trope is an unwanted, unneeded leftover from the last century that requires retiring.
Bendis also said that they "...wanted to do this because behind it is 1,000 brand-new
Superman
stories that have never been told". I'm someone who keeps on saying I'm always looking for something I haven't read before, and if anything can generate some genuinely new
Superman
stories, it's this. There is, of course, nothing "permanent" in mainstream superhero comics; things will inevitably return to the status quo. I have no expectation this development will last fifteen years, but I'll call it a complete success if it lasts any longer than two.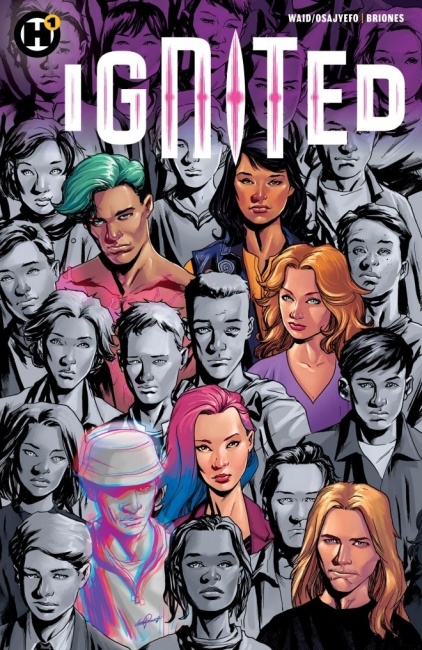 Publishers don't often launch new superhero universes these days, so it was a little surprising that Humanoid Associates HI Universe titles,
Omni
,
Strangelands
, and
Ignited
, haven't gotten nearly the amount of attention I thought they would, especially Ignited that was written by Mark Waid and Kwanza Osajyefo, and drawn by Philippe Briones, a French artist who has also worked as a Disney animator (on features like
Atlantis: The Lost Empire
,
The Emperor's New Groove
, and
A Goofy Movie
) given its premise. It's about a group of six teens who somehow gain powers after surviving a shooting at their school.
I've always been pretty upfront about my life long love of
Astro Boy
and his creator Osamu Tezuka (see "
Confessions of a Comic Book Guy-- The Impending Boy Robot Renaissance
"). So, you might imagine my surprise when I read the headline "
Astro Boy's Late Creator to Release New Manga with Help from AI
". It seems the Japanese tech firm Kioxia is hoping "to hone in on the main elements of Tezuka's style, Kioxia's technology wants to craft an entire new work inspired by the prolific creator." Kioxia is hoping "to debut the new manga in February 2020" but it's still unclear as to where they mean computer-generated "images based on Tezuka's work" or an actual new manga story done in Tezuka's style using some of Tezuka's characters.
Naturally, this raises all kinds of questions and concerns, primarily as Jeff Goldblum's character Dr. Ian Malcolm put it in 1993's
Jurassic Park
, that we've become so "so preoccupied with whether or not they could, they didn't stop to think if they should." As someone who fancies himself a writer, I can definitely see the downsides and the negatives; AI is already being used to create both music and literature, but I can also see how it could be used as a tool by creators to help them create. it's only a matter of time before bestselling big brand name authors start writing series fiction which is at least partially co-written by Artificial Intelligence, "Ghost in The Machine" writers, if you will.
And AI will undoubtedly, eventually be used to create comics; it's not something I'm particularly worried about because it certainly won't happen today or tomorrow, but it does seem inevitable. And while I do have some real concerns about machines creating facsimiles of the works of dead writers and artists, especially without the permission of their estates, mostly, I'm intrigued by the possibilities of seeing "new works" by Herge, Alex Raymond, Siegel and Shuster, Bob Kane and Bill Finger, Joe Simon and Jack Kirby, and, of course, Osamu Tezuka.
The opinions expressed in this column are solely those of the writer, and do not necessarily reflect the views of the editorial staff of ICv2.com.