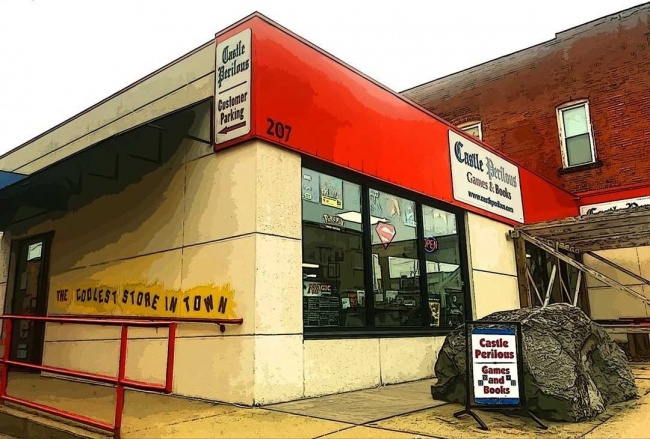 Rolling for Initiative is a weekly column by Scott Thorne, PhD, owner of Castle Perilous Games & Books in Carbondale, Illinois and instructor in marketing at Southeast Missouri State University. This week, Thorne offers up some game selections for the Holiday Season.
Given that Christmas 2020 will soon be upon us (and it appears to come more quickly every year), here are some recommendations for good gifts for games: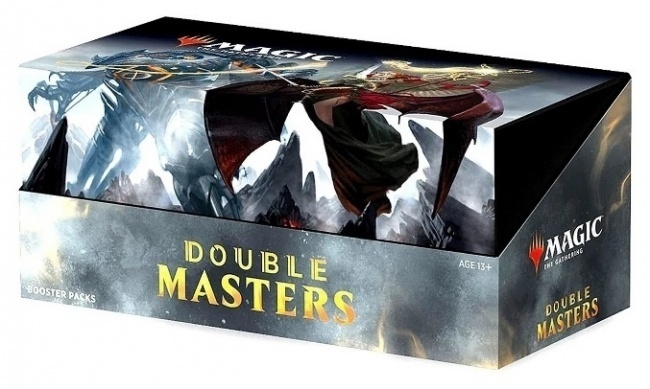 Magic The Gathering
(Wizards of the Coast, assorted prices). The great thing about
Magic
is that it is a collectible and one never knows what they will get in each pack, making it the perfect gift for the avid or casual player. You cannot go wrong with booster packs (or booster boxes if feeling especially generous) of any recent set. Players will especially appreciate
Mystery Boosters, Double Masters
boosters or the soon to release
Commander Legends
set or
Commander Green
sets. If you are looking for items for a beginning player, I would recommend the
Deckbuilder'sToolkit
,
Arena Starter
, or a couple of Planeswalker Decks in order to introduce them to the game. For more experienced players , avoid any of the pre-set sets such as Commander Decks since there is a good chance they already have those cards.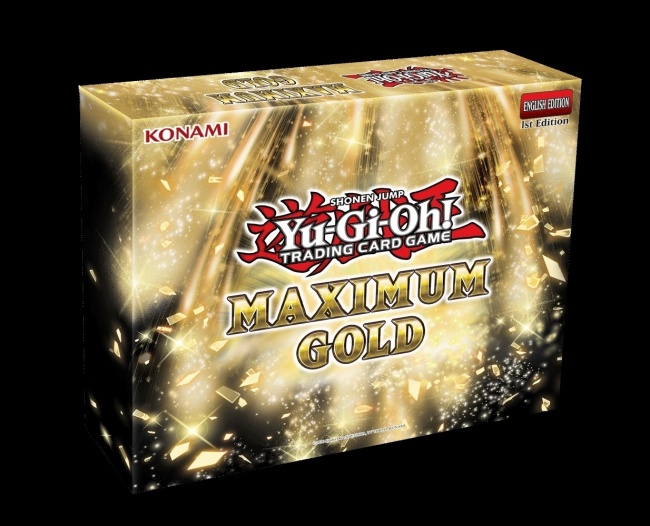 Pokemon
(The Pokemon Company, assorted prices) and
Yu-Gi-Oh
(Konami, assorted prices). What I just said about
Magic
applies equally to
Pokemon
and Yu-Gi-Oh. Generally, booster packs are a safe gift although the higher end boxed collections for
Pokemon
would make a nice present as most of them are beyond the pocketbook of the younger
Pokemon
player. Plus the boxed
Pokemon
Collector sets do make a nice looking package under the tree. You may still be able to find the
2019 Yu-GI-Oh Advent Calendars
, which were a nice idea and would appeal to newer
Yu-Gi-Oh
players, although more experienced players skipped them As earlier mentioned in ICv2 Gifts Week, if you can find them, the
Yu-Gi-Oh Maximum Gold
boosters and
Pokemon Champions Path Elite Trainers Box
make great gifts (see "
Gifts Week: Top Ten Gifts for Card and Miniatures Gamers
").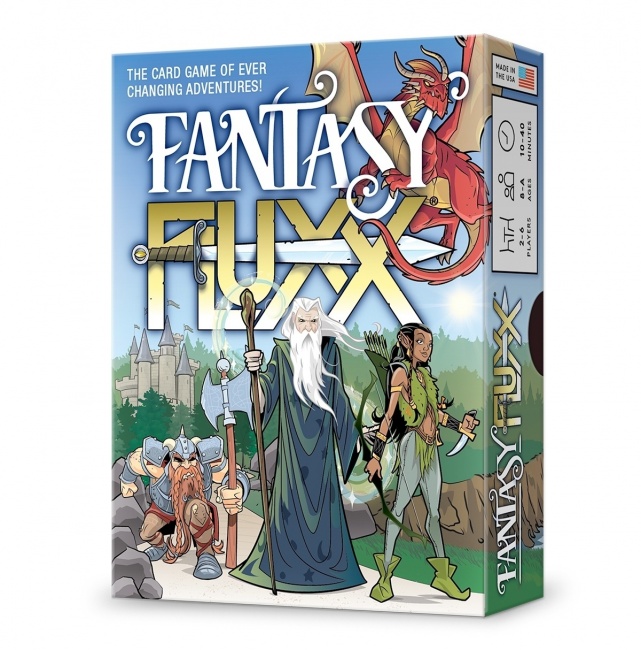 Fluxx
(Looney Labs, assorted prices). I am a big fan of
Fluxx
as a gift for anyone who likes games. The basic game is fun, as is shown by how long Looney Labs has had it in print and there are a lot of variations on the basic theme to appeal to anyone:
Fairy Tale
,
Pirates
,
Cthulhu
,
Zombies
,
Nature
. For those who like different media properties
Fluxx
offers
Star Trek
,
Doctor Who
,
Marvel
,
Jumanji
, and
Spongebob Squarepants
(and the harder to find
Batman
and
Adventure Time
). For adults, there are
Stoner Fluxx
and
Drinking Fluxx
, and at $20 or less, it fits anyone's pocketbook.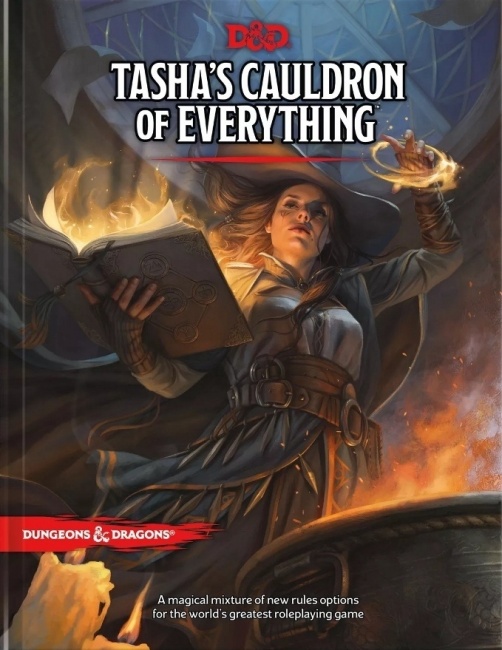 D&D Starter Set
(Wizards of the Coast, $19.99). After all these years, people still want to learn
Dungeons and Dragons
. Even after all this time, we still have to restock the
Starter Set
almost weekly, even though all the materials in it are available for download for free from the Wizards website. At $20, it offers great value for the money as well. I would recommend getting the more experienced player a copy of
Tasha's Cauldron of Everything
, but since it releases next month, chances are they will have already picked up a copy by Christmas. For them, I would recommend either the recently released
Curse of Strahd Revamped
(Wizards of the Coast $99.95) or one of the
Original Adventures Reincarnated
books from Goodman Games ($49.99), which take classic
D&D
and
AD&D
adventures and update them with a lot more material, to 5E.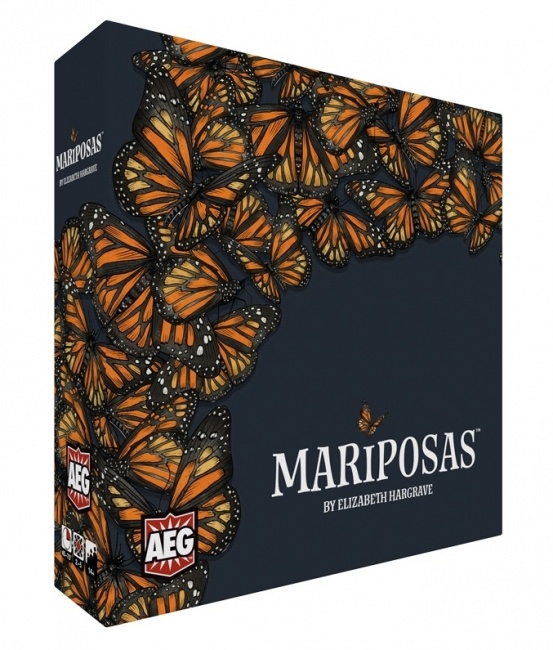 Running out of space I see but if you are looking for a gift for a board gamer who really liked
Wingspan
(and who didn't), pick them up a copy of
Mariposas
(AEG $49.99), from the same designer only with a theme of migrating butterflies. Take a walk through your FLGS for hundreds of other suggestions and if you have a recommendation, send it to castleperilousgames@gmail.com.
For all of the ICv2 Gifts Week articles on 2020 holiday merchandising, see "ICv2 Gifts Week 2020!"
The opinions expressed in this column are solely those of the writer, and do not necessarily reflect the views of the editorial staff of ICv2.com.