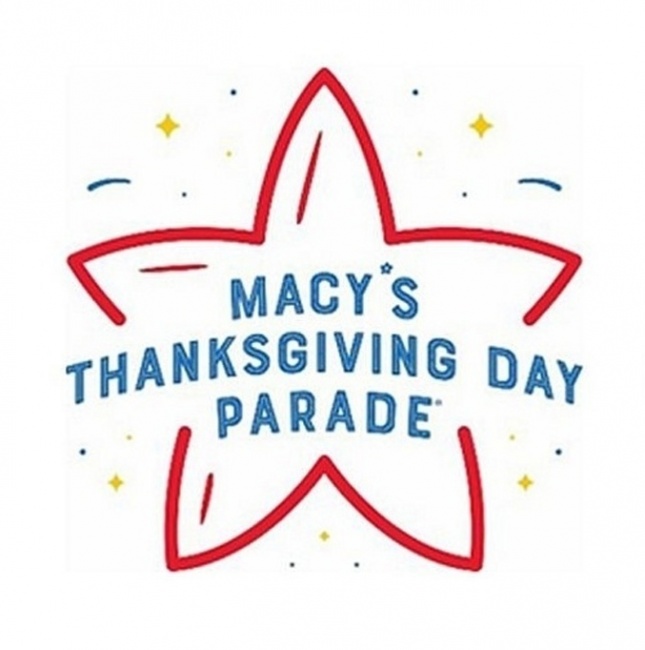 Confessions of a Comic Book Guy is a weekly column by Steve Bennett of Super-Fly Comics and Games in Yellow Springs, Ohio. This week, Bennett talks this year's Macy's Thanksgiving Day Parade with COVID-19 Restrictions.
My family was planning a simple, small-ish Thanksgiving this year; a locally-based dinner with no more than six people. It seemed like the sane, sensible way to celebrate the holiday this year. Then, one of us got sick enough to go to Urgent Care where they were given a COVID-19 test. We're still waiting to hear the results, and until we do, everyone who's been in contact with them, myself included, is in lockdown hoping they'll be fine and everyone won't have to self isolate for 14 days.
But meanwhile, we have all of the other holiday traditions, like, there will be a Macy's Thanksgiving Day Parade this year, albeit a modified truncated one. While I could pretend to care about the celebrity appearances and Broadway show numbers they put on, as a hardcore inflatable enthusiast the only thing that really matters to me is the balloons. And, yes there will be balloons this year, although unfortunately, Goku from Dragon Ball Super won't be among them.
This year the balloons include Astronaut Snoopy, The Boss Baby, Diary of a Wimpy Kid, Sinclair's DINO, The Elf on the Shelf, Pikachu, Pillsbury Doughboy, and Red Titan from Ryan's World (which is this insanely popular YouTube channel where a 9-year old boy unboxes toys and plays with them; I have a young nephew who is crazy about it so while I know it sounds crazy I can personally verify it actually exists), Ronald McDonald, SpongeBob SquarePants & Gary, Trolls, Felix the Cat, and Smokey Bear.
Only with the exception of The Boss Baby and Red Titan all the balloons will be pre-recorded from past parades. It seems to me if ever there was a year where they could have gotten away with running a "Best Of" of previous parades, this is it. It will also feature the hosts of The Today Show to introduce the clips, then bring out Santa Claus at the end, and call it a day.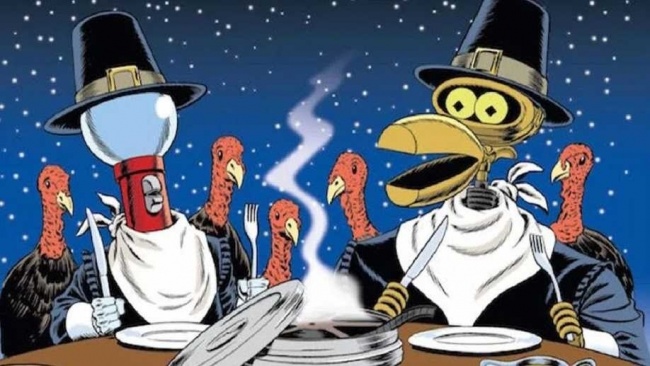 And of course, there's the annual
Mystery Science Theater 3000
Turkey Day marathon. This year's Turkey Day will feature six episodes chosen by the fans and will be hosted by Emily Marsh and the rest of the cast from the recent
MST3K LIVE
tour. Plus, there will be appearances by
MST3K
creator Joel Hodgson and Jonah Ray, host of the Netflix incarnation of the show. It starts at 9:00 am ET on November 26 and will be available on a number of streaming channels.
I'm always looking for reasons to start reading newspaper comic strips again (see "Confessions Of A Comic Book Guy -- It Must Be Love"). Well, I found another one. December 5 is the 40th anniversary of the 1980 Dino De Laurentiis Flash Gordon movie, which after a disappointing box office has over the decades supposedly become something of a cult hit, I say "supposedly" because opinions of the film range wildly; take mine. I saw it exactly once during its initial run was deeply disappointed and I haven't given it a second thought since. But apparently, it's the Queen of England's favorite film to watch with her grandchildren at Christmas.
As is often the case with anniversaries involving pop culture icons they're celebrating with stuff, with all manner of consumer products hitting the market (board games, action figures, t-shirts, pins, etc.). Last Sunday on the Comics Kingdom web site, King Features launched Flash Forward (see "'Flash Gordon' Rereleased Into Theaters"). Along with Jeff Keefe, the current artist of the newspaper strip, Flash Forward artists include Erica Henderson, June Brigman, Tana Ford, Sina Grace, Joanne Starer, Khary Randolph, Mx Struble, Pia Guerra, Liniers, and Denis Kitchen.

In spite of my feelings about the film. I've got to confess that I'm up for anything that can raise the media profile of one of the classic King Features characters, but unfortunately, besides Flash Forward, the comics themselves aren't well represented. No collections, no new Flash Gordon comic from Dynamite Entertainment, not even a reprint of the comic book adaptation of the film by Bruce Jones and Al Williamson. This seems like a missed opportunity, at least to me.

The opinions expressed in this column are solely those of the writer, and do not necessarily reflect the views of the editorial staff of ICv2.com.