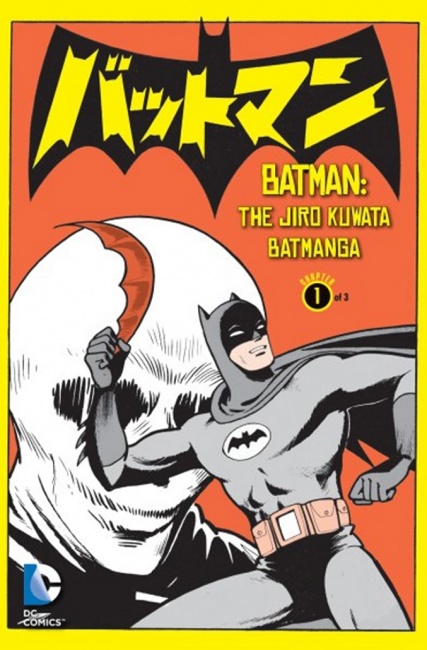 Confessions of a Comic Book Guy is a weekly column by Steve Bennett of Super-Fly Comics and Games in Yellow Springs, Ohio. This week, Bennett takes look at more upcoming Batmanga, and the recently announced The Trials of Ultraman.
I've always been a fan of seeing Marvel and DC characters done by mangaka (manga creators), in particular, Batman. I was especially a fan of
Batman: The Jiro Kuwata Batmanga
(see "
Confessions of a Comic Book Guy--A Nuclear Powered Car! A Ray Gun! He's Awesome!
"). So, I was pleased when it was
announced
that DC Comics was partnering with Japan's Morning Magazine to create Batman and Joker manga. The first manga will be
Batman Justice Buster
by Eiichi Shimizu and Tomohiro Shimoguchi and the second is
Wanope Joker
(
Joker: The One-Man Operation
) by Satoshi Miyakawa and Keisuke Goto.
I think that The Joker is incredibly overexposed, and instead of him getting his own comic, which seems just about as bad an idea as the last time he had his comic back in 1975, his character could really benefit from a rigorously-enforced decade-long leave of absence from just not comics but all media. Though, I'm gratified in knowing
The Joker
will be taking him outside Gotham City, giving me hope that next year
Batman
will be more about Batman, for a change.
But with that being said, after seeing Keisuke Goto's genuinely terrifying Joker, one that's terrifying in an original way (The Joker holding a baby is not something I could have ever imagined on my own), I kind of want to read
Wanope Joker.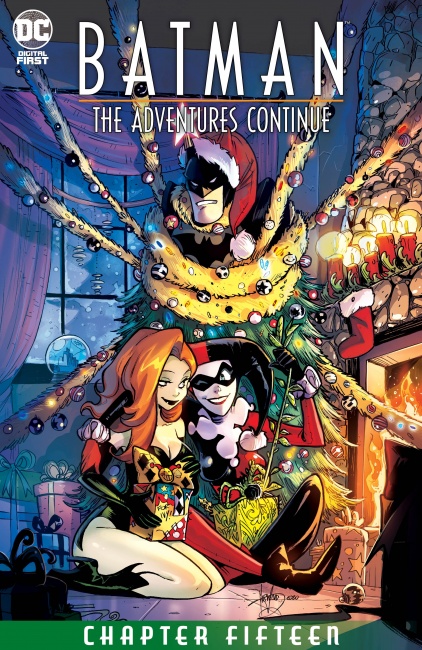 As I recently wrote (see "
Confessions of a Comic Book Guy -- Content For Christmas
") this time of year I'm always on the lookout for Christmas comics, and this year's last-minute surprise was the Digital First title
Batman: The Adventures Continue
#15-16
. Written by Alan Burnett and Paul Dini and drawn by Ty Templeton, it's a lovely immersion into the world of
Batman: The Animated Series
.
The surprisingly sweet plot involves the recently rehabilitated Ventriloquist getting invited to Harley Quinn and Poison Ivy's Criminal Christmas Party which The Joker proceeds to crash. Despite The Joker's uninvited entrance, the Ventriloquist has a fine time and goes home with a present. Harley and Ivy are delightful as always, and I know I was just saying how tired I was of The Joker, but well, not this version (the one who appeared in the classic
BTAS
episode,
Christmas With The Joker
). Here, he's as stylish and scary as he ever was, and it's always a pleasure seeing him be about his sinister business.
While quite a number of Marvel and DC characters have been reinterpreted through manga and anime, not a lot of manga and anime characters have appeared in Western comics. The only exception I can think of is
Ultraman
. As I established back in 2019 (see "
Confessions Of A Comic Book Guy -- Our Annual
Thanksful
Fest
"), it's always been frustrating for
Ultraman
fans that every attempt they've tried to create a Westernized version of the character, it has been an invariably been a short-lived failure.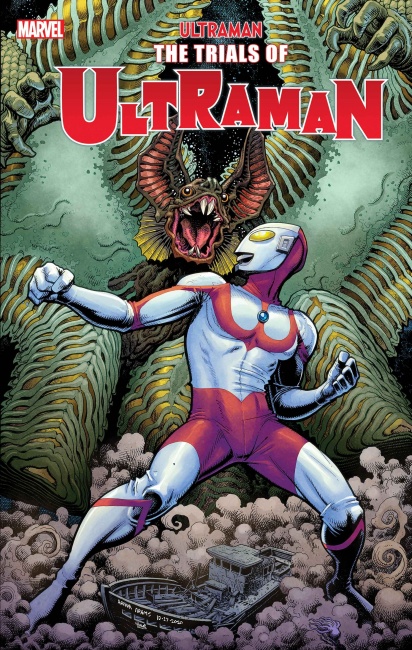 That was the case until Marvel put out
The Rise of Ultraman
. It's no surprise that I loved it, but what is a bit surprising is that it's done well enough to merit a sequel
, The Trials of Ultraman
(see "
Marvel Offers Up Another Installment of 'Ultraman' Comics
"), a five-issue series written by Kyle Higgins and Mat Groom with art by Francesco Manna that's due out in March.
In case you missed it, on December 19 during a celebration of the US Space Force's first anniversary stated that "..
.henceforth, the men and women of the United States Space Force will be known as 'guardians'..."
This name was the product of a "yearlong process that drew hundreds of submissions" though "Guardians of the High Frontier" was the "original command motto of Air Force Space Command in 1983"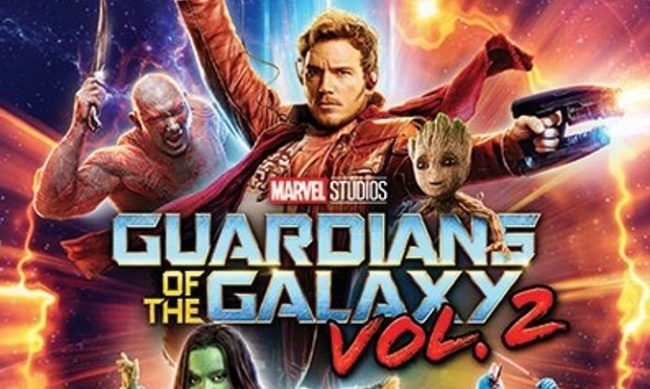 Those in attendance at the celebration seem to like the name fine, while others instantly made the connection with Marvel's
Guardians of the Galaxy
. James Gunn James Gunn, director of the first, second, and upcoming third
Guardians
movie (as well as a Disney+ animated
Guardians Holiday Special
set for 2022), tweeted: "Can we sue this dork?"
Of course, the
Guardians
franchise predates the recent films, going back to a story in 1969's
Marvel Super-Heroes
#18 by Arnold Drake, Roy Thomas, and Stan Lee. And, DC Comics has even an older claim to the name, seeing as Green Lantern's bosses the Guardians of the Universe who first appeared in 1960's
Green Lantern
(Vol. 2) #1.
But, I'm fairly confident that no one is going to sue anyone. However, you would think that someone in the government would more carefully vet these types things, especially after what happened in January when the administration revealed the Space Force's logo where fans immediately noted its striking similarities with Star Trek's Starfleet insignia.
The opinions expressed in this column are solely those of the writer, and do not necessarily reflect the views of the editorial staff of ICv2.com.